Inclusion as a MindsetAdvisor Profile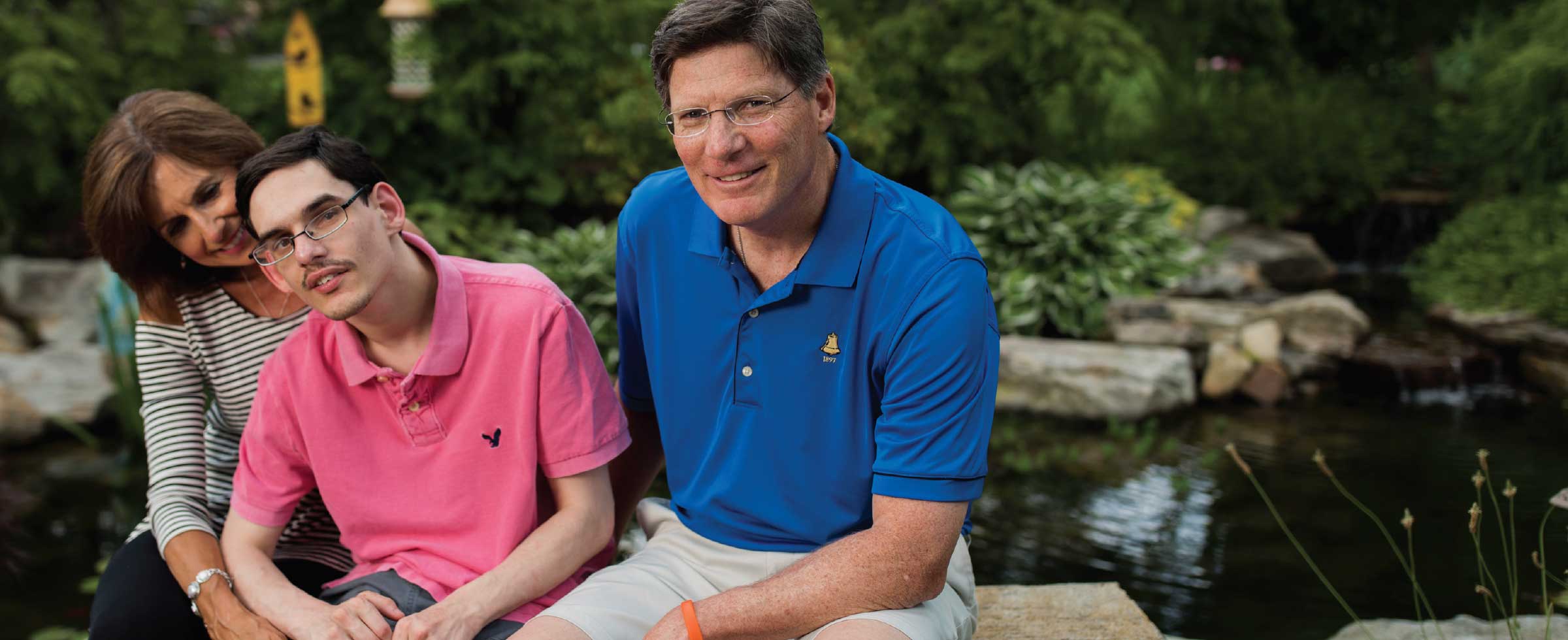 IN 2013, ADVISOR ANDREW "DREW" MORRISON was among the first advisors locally to receive Chartered Advisor in Philanthropy® (CAP®) designation from The American College of Financial Services through The Pittsburgh Foundation, but his experiences with charitable giving date back to the 1970s. Drew, now a senior vice president for Wealth Management at The Kish Morrison Group of Merrill Lynch, was one of six children.
"For as long as I can remember, my parents gave their time and talent," says Drew, whose family welcomed Fresh Air Fund children from New York City every summer, as well as a young woman from Vietnam recovering from injuries sustained when she stepped on a landmine. His father, a career Westinghouse executive, and his mother, a longtime volunteer with the Children's Home and a docent at the Frick and Carnegie Museums, also mentored a young African American man from the Hill District who was working his way through college.
"Growing up, I was fortunate to have loving parents and a great family. So much was provided to me that I thought it might be a good idea to demonstrate a little thanks for that," Drew says.
Drew and his wife, Karen, are parents to Patrick, 24; Jack, 20; and Kathryn, 16. Patrick, who was born 15 weeks premature, weighed 1.5 pounds. Later, he was diagnosed with cerebral palsy, which presents myriad neurological deficits and mobility challenges. When people get to know him beyond his limitations, Drew says, "they quickly see that he has a great personality and really loves being with other people."
When Patrick was 10, Drew and Karen learned about the Woodlands Foundation, which, since 1998, has provided recreation programs in the North Hills for children, youth and adults with disabilities and chronic illnesses.
So much was provided to me that I thought it might be a good idea to demonstrate a little thanks for that.

ANDREW MORRISON, The Kish Morrison Group of Merrill Lynch
The family's relationship to Woodlands started out small. Drew and Karen dropped Patrick off there for a few hours on weekends, giving them time with Jack and Kathryn for sports and other activities. Over time, the couple's volunteer commitment to the organization advanced to the point that it could be labeled a vocation. Karen served on the auxiliary board, and Drew, with a talent for fundraising, is one of three vice chairs on the board.
Patrick, too, has changed. At age 21, he moved out of his parents' home and into a two-bedroom unit in a supervised living community in Allison Park, where he lives with his cousin, Christopher Wolfendale, 34. Pittsburghers recognize him as a boy in the Children's Institute's Amazing Kids commercials who proclaims "I will be amazing".
These life experiences led Drew to pursue the Chartered Advisor in Philanthropy designation, which provides advisors with knowledge and tools to help clients define and pursue charitable goals for themselves, their family and society. In its fourth year of being offered at the Foundation, the CAP program certifies select advisors as vital resources for the highest-capacity clients and donors in our community.
As important as the certification course was to his understanding of the technical and tax applications of giving, Drew says that learning ways to guide his clients to give strategically, such as making fewer larger gifts, or including the entire family in a process, was eye opening. With charitable giving, as with parenting, Drew says, patience, listening carefully and including others in the process are key.
"Inclusion is a mindset when you have a child with disabilities," says Drew. "For all the issues Patrick has, we made sure to bring him along, so that people would see that a kid with disabilities really isn't so different after all."
Original story appeared in Forum Quarterly - Summer 2017