This information is updated quarterly. Below represents the latest quarter for which information is available.

Pittsburgh Legacy Fund
Fourth Quarter, 2012 – Market Update
In the fourth quarter the US economy was battered by the winds and waves of Hurricane Sandy and the similarly chaotic buffeting of political indecisiveness in the wake of the election. Domestic equity markets reflected these factors with the S&P 500 losing 0.38% during the quarter. However, the central bank guarantee in Europe on sovereign debt loosed the hounds of speculation for the rest of the world as the MSCI All Capitalization World Index finished up 3.01% allowing the index to slightly beat the S&P 500 for the year at 16.8% versus 16.0%. A great year for equities that, in retrospect, seems hard won. Investors are still faced with macro concerns in the US, Europe and China, but the issues seem slightly more contained now.

Within the Legacy Fund we added a contrarian growth manager we felt could take appropriate action with regard to the problems in Europe and Japan, complementing our more defensive developed international equity manager. At the same time we have taken a more opportunistic approach in our short duration portfolio, replacing the short duration credit manager. Finally, after redeeming from one of our real asset managers who appeared to turn reactionary in response to faltering commodities markets, we have started the process of rebalancing into this asset class.
Asset Allocation - 12/31/2012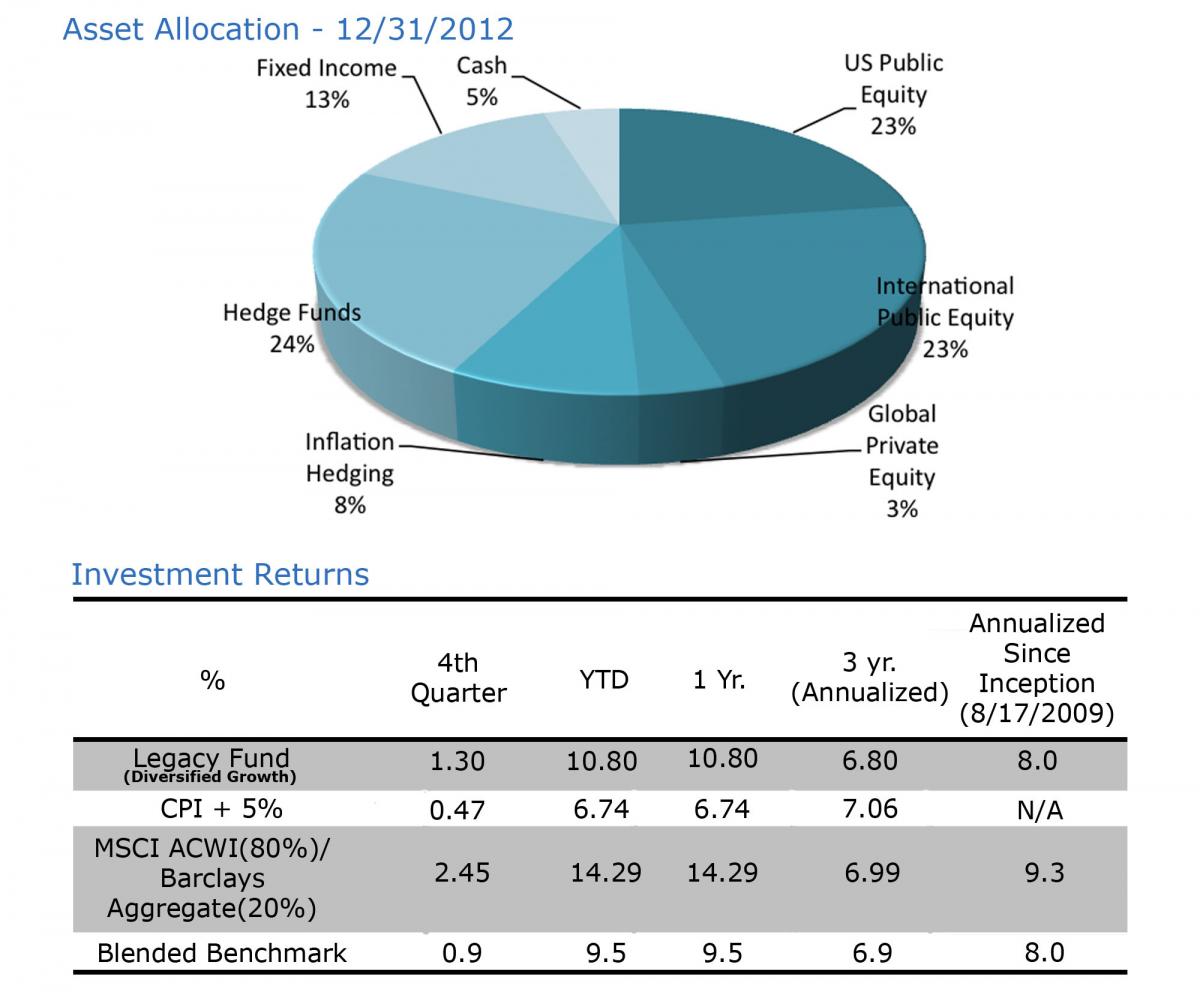 Intermediate Fund
The Intermediate Fund's active fixed income manager delivered all of the outperformance of the fund for the year, outperforming its benchmark by over 6.1%. It was helped in the allocation to international equities during the quarter which outperformed its benchmark by 1.5% and domestic equity by 8.5%. The Intermediate Fund has had a good three year start and has provided appreciation while protecting capital. Unfortunately, the portfolio's large allocation to fixed income may prove a significant drag in the coming quarters as the historically low yield baked into longer lived assets will be realized. Although the portfolio appears to be holding large amounts of cash at year end, this resulted from significant inflows that came in right at year end. The portfolio has been rebalanced to appropriate targets with slight tilts to equity & short duration assets.
Asset Allocation - 12/31/2012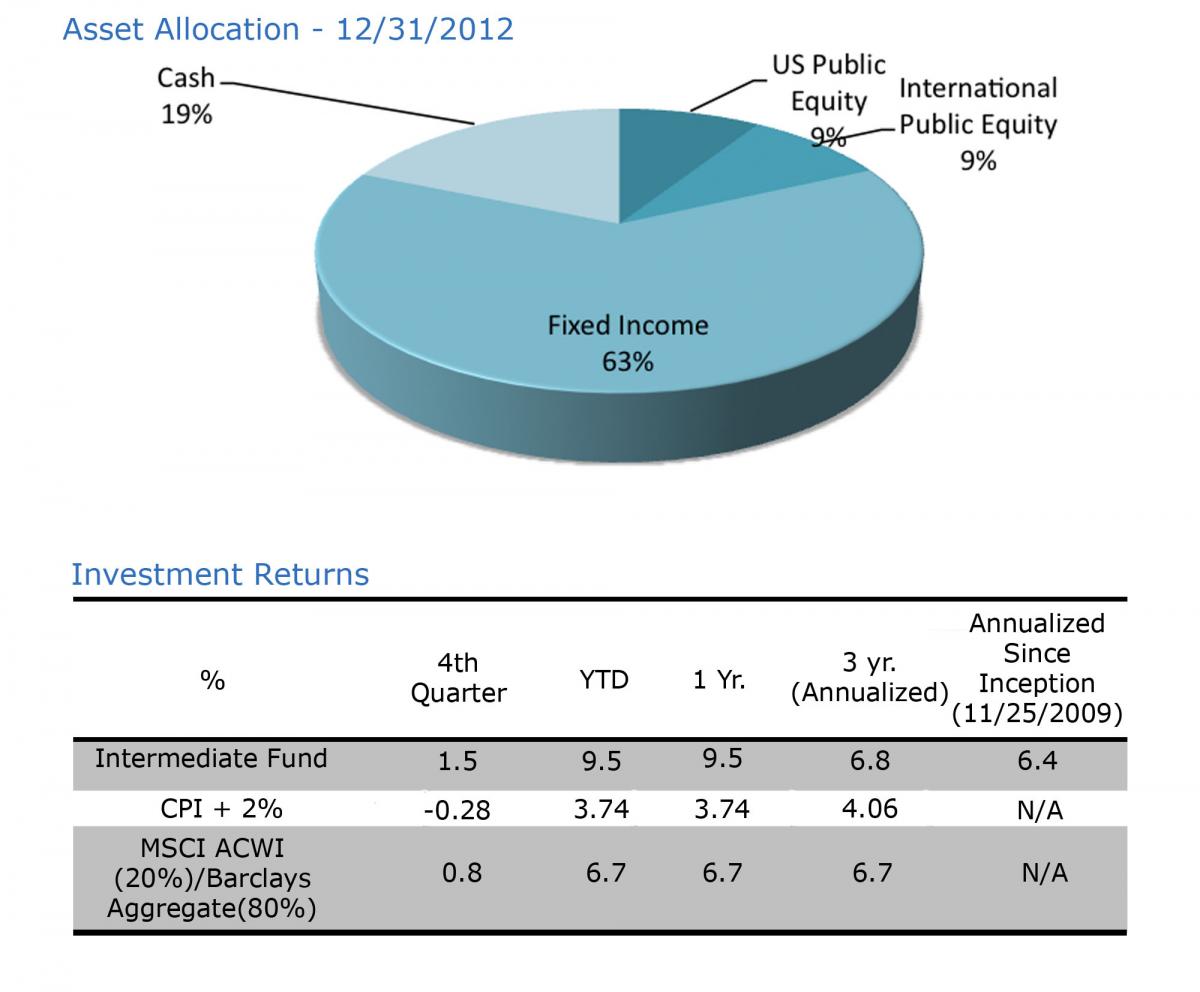 Grantmaking Fund
We made no meaningful changes to the Fund during the past quarter; retaining assets in US Treasury backed money market funds.
Asset Allocation - 12/31/2012