Scholarship Search 2.0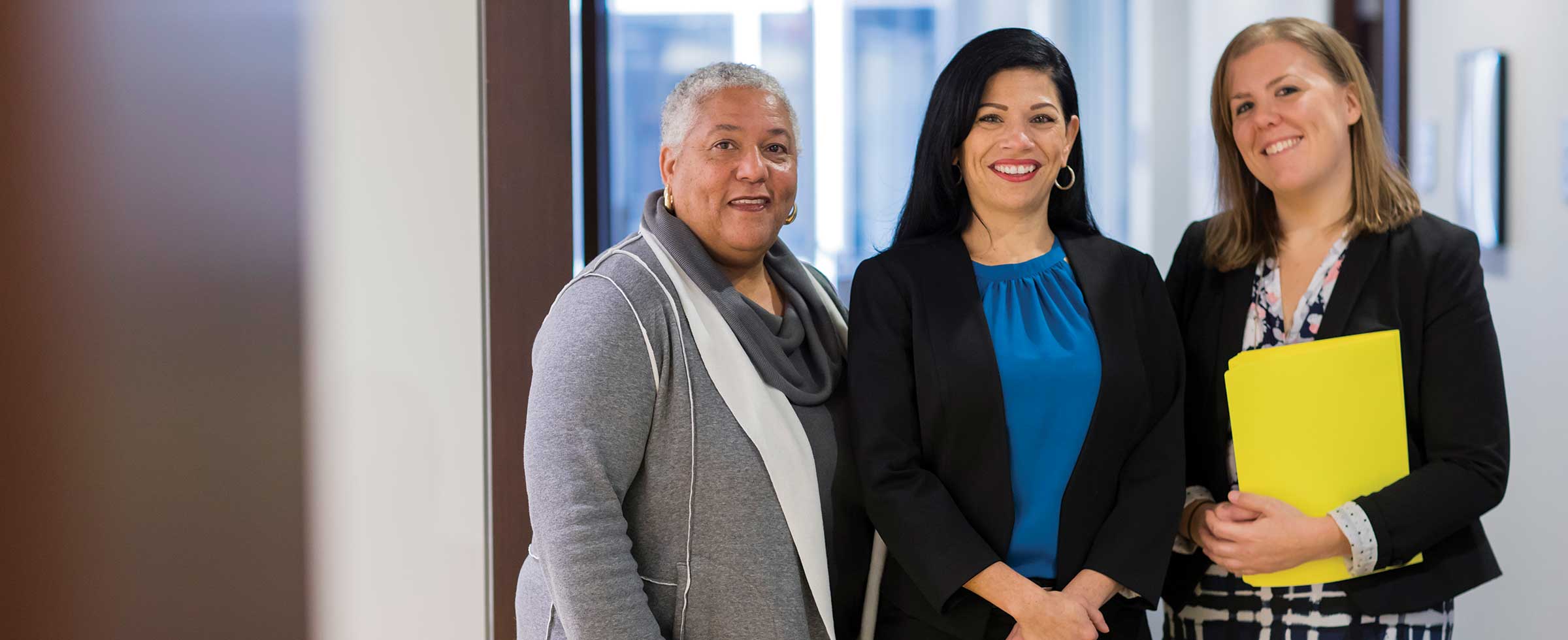 STAFF PROFILEFOR DECADES, donors have turned to The Pittsburgh Foundation's scholarship program to honor people they love and orga­nizations they admire. Thanks to a dedicated team of staff members, the Foundation now administers 324 scholarships, making the program the sixth largest nationally for community foundations.
Managing that tremendous growth for the past 18 years was Deborah Turner, who retired in February after 23 years at the Foundation. She leaves a substantial legacy. Last year alone, in collaboration with Scholarship Associate Trista Yerks, Turner oversaw 850 scholarship awards totaling more than $2.4 million to high school seniors, undergraduate and graduate students, and even a handful of K–12 students.
Succeeding Turner is Jennifer Marino, who joined the team in December and now works closely with Yerks, who assists donors with their 140 scholarship funds. Marino's background makes her well-suited for scholarship man­agement. She spent nine years in her previous position as assistant director for financial aid at the Pennsylvania State University's New Kensington and Greater Allegheny campuses. Marino brings a track record of diversity, inclusion and access that reaffirms the scholarship program's goals: to recruit robust applicant pools for our scholarship funds, introduce students to the breadth of scholarship options available, and match qualified candidates with dollars to fund their educations.
To that end, Marino and Yerks are working to improve the online application process, which should further increase scholarship dollars awarded into the community. Currently, students may apply online for 72 scholarships at pittsburghfoundation.org/scholarship. That number will grow to an estimated 160 by the end of this year. The team will then work on transitioning school-specific scholarships, many of which use paper applications, to an online process.
Additionally, Marino and Yerks are building on the significant improvements made last year to the scholarship online search capability. Thanks to the efforts of a cross-departmental team, the site offers students at-a-glance access to brief descriptions, average awards, deadline information, and the ability to search by major, year in school and geography.
"We are expecting that a more powerful and effective scholarship website will provide greater awareness and ease of access for counselors, university administrators, parents and students who wish to apply," Marino says. "Scholarships are often the defining factor in a student's ability to walk across a stage at graduation, and we believe the enhanced online scholarship application process fulfills our donors' intentions of distributing funds in a meaningful way to the students who best meet each scholarship's criteria."
Original story appeared in Forum Quarterly - Spring 2017