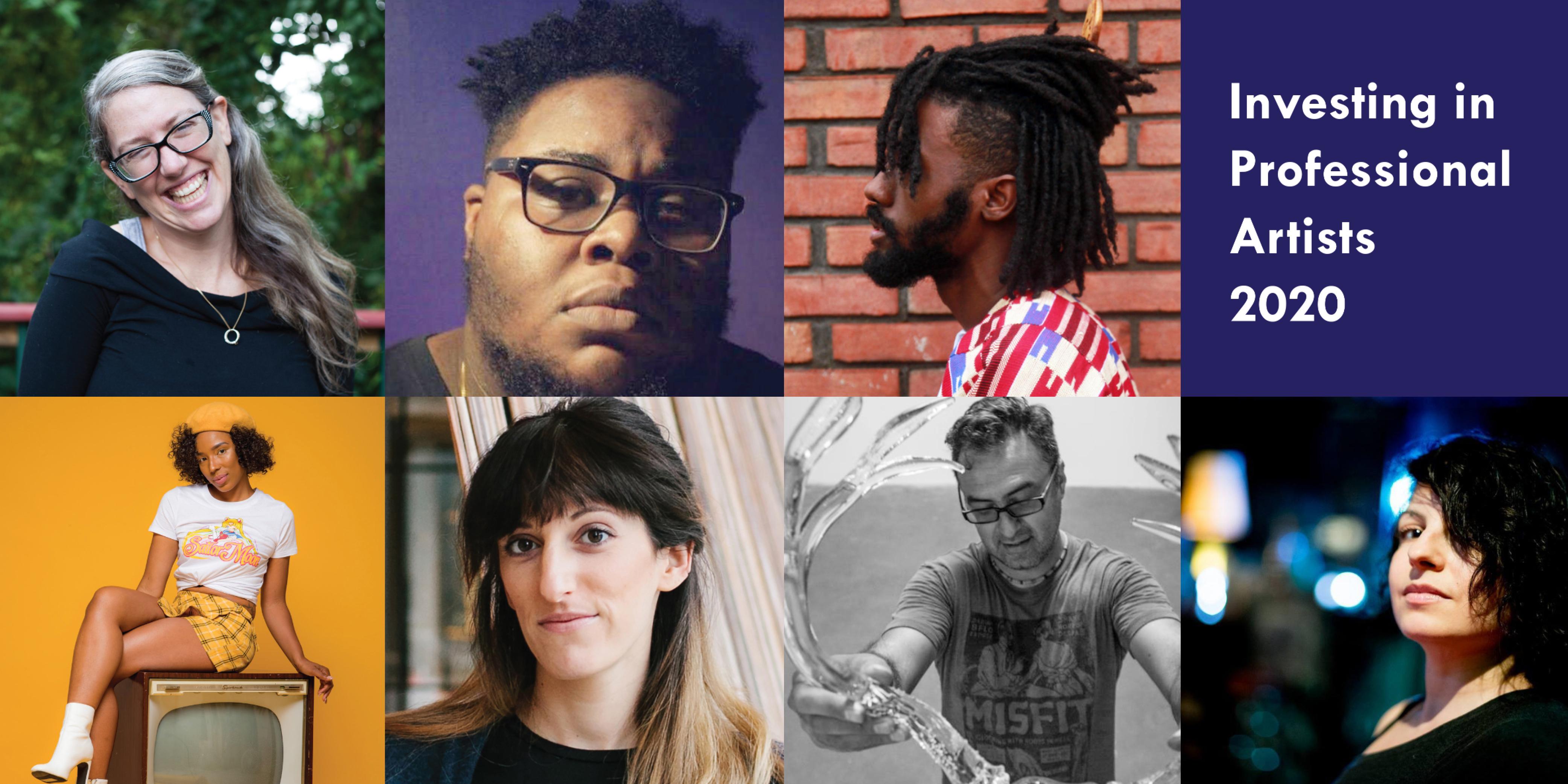 Sponsored by The Heinz Endowments, The Pittsburgh Foundation and the Opportunity Fund, the Investing in Professional Artists: The Pittsburgh Region Artists Program is guided by a shared belief in artistic excellence, creative development, and the need for continuous career advancement. Professional artists' self-directed pursuit of new ideas, opportunities, and skills are essential to the region's cultural vitality. This program provides resources to professional artists for the breadth of the creative process, from concept to completion. While the program does not require presentation of a fully realized work, it challenges artists to seek to produce the artworks that will define our times, our region and our lives.
The goals of the program are to:
Support the creative development of professional artists in the region.
Create career advancement and recognition opportunities.
Incentivize creative partnerships among artists and local cultural organizations.
Increase the visibility of independent working artists in the region's cultural life.
Investing in Professional Artists is composed of:
Carol R. Brown Creative Achievement Awards

Two awards of $15,000 will be given annually to an established artist and an emerging artist in recognition of exemplary artistic achievements and promise for future work. Candidates are considered by nomination only. Learn more about the Carol R. Brown Creative Achievement Awards.

Greater Pittsburgh Arts Council Artist Opportunity Grants

Artist Opportunity Grants (AOG) are awarded to artists throughout the year. Awards range between $250 and $2,500. For more information on AOG, including deadlines and application process, please visit: pittsburghartscouncil.org/aog.

Creative Development Grants

Professional artists in any discipline/media and at any career stage may apply directly for grants up to $10,000 to further artistic and career goals. This year includes an added focus of professional artists working in the field of craft.

Residencies at Arts Organizations

Arts organizations may apply for grants up to $35,000 to host a residency with local, national or international artists.
The foundations will also promote grantees through media outlets and special events to heighten community awareness of the importance and achievements of artists in the region. For more information about Investing in Professional Artists contact fundingarts [at] pghfdn.org or 412-394-2603.
The deadline for the 2020 Investing in Professional Artists Program's Creative Development and Residency opportunities has passed. Read the news release announcing the awards. 
Watch this video to learn more about Investing in Professional Artists: The Pittsburgh Region Artists Program.
Read more about Investing in Professional Artists: