Jean Robinson's enduring legacy of service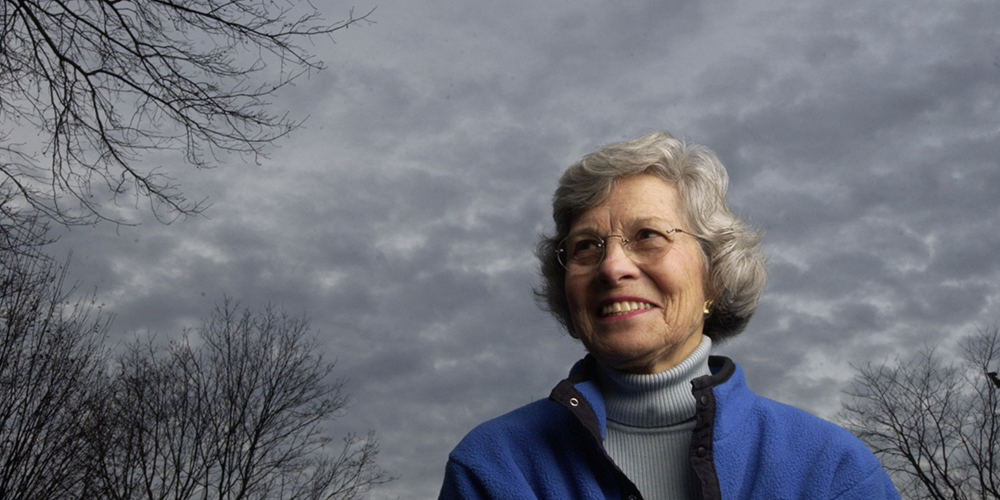 On June 14, Jean Robinson concluded a quarter century of board service to The Buhl Foundation, where she was chair from 2003 to 2013. Jean is famously selfless and self-effacing and refused any attempt by Buhl's staff and board to thank her publicly for her service. Fortunately, my only affiliation with Buhl is as an admirer and philanthropic partner—Buhl was among the original funders of The Pittsburgh Foundation in the 1940s— so I hope Jean will forgive me for pointing out what an inspiration she has been over the past 25 years.
As a board member, Jean's integrity was legendary. As Diana Bucco, president of The Buhl Foundation, tells it, no one came better prepared to meetings. The board and staff felt a personal obligation to Jean to be similarly well-prepared. The rich and thoughtful discussions that followed led to The Buhl Foundation's most significant grantmaking, which included $1.5 million to the Children's Museum of Pittsburgh and $2.1 million to WQED's Pittsburgh History documentary series. It's single largest grant is a $3 million commitment over 10 years to The Pittsburgh Promise scholarship initiative, which The Pittsburgh Foundation also funds.
Jean's fellow trustees describe her as the conscience of the board. She was known to direct the board's attention at every meeting to the portraits of Henry and Louise Buhl that gaze back from above the conference table. Those portraits became a sort of true north for the foundation's giving, always guiding board and staff back to the Buhl's original commitments to their community.
The couple cherished their Allegheny City neighborhood, now known as the North Side. They had no children of their own and dedicated the entirety of their estate to benefitting Allegheny City's children and families. Jean stood shoulder to spiritual shoulder with the founders. She firmly supported the foundation's commitment to the One Northside Initiative, a bold investment in a community where 80 percent of the children live within 200 percent of the federal poverty line.
Jean's contributions never ended at the board room. She epitomizes Pittsburgh's commitment to community and helping her neighbors, a commitment that we here at The Pittsburgh Foundation value very much.
She is a vital and active member of the congregation at Calvary Episcopal Church. As a hospice volunteer, she came personally to the assistance of countless people over the years, many of whom she did not know until meeting them at their homes, sometimes in the middle of the night, to provide company and comfort.
This level of interpersonal involvement requires remarkable reserves of resilience, persistence and grace that few people possess. While Jean was quiet in her charitable pursuits, she was never timid. As Saleem Ghubril, who leads The Pittsburgh Promise says, "Nobody is more self-effacing and dedicated to others than Jean. She is quick to deflect attention from herself, and quicker still to draw attention to the goodness and beauty of others."
As Frederick Thieman, the foundation's former president and now its Henry Buhl, Jr. Chair for Civic Leadership, describes so eloquently, "Jean has an innate ability to distill philanthropy down to its essential elements of humility and genuine empathy. She kept us grounded and reminded us that philanthropy is, at its core, about giving and helping."