Families belong together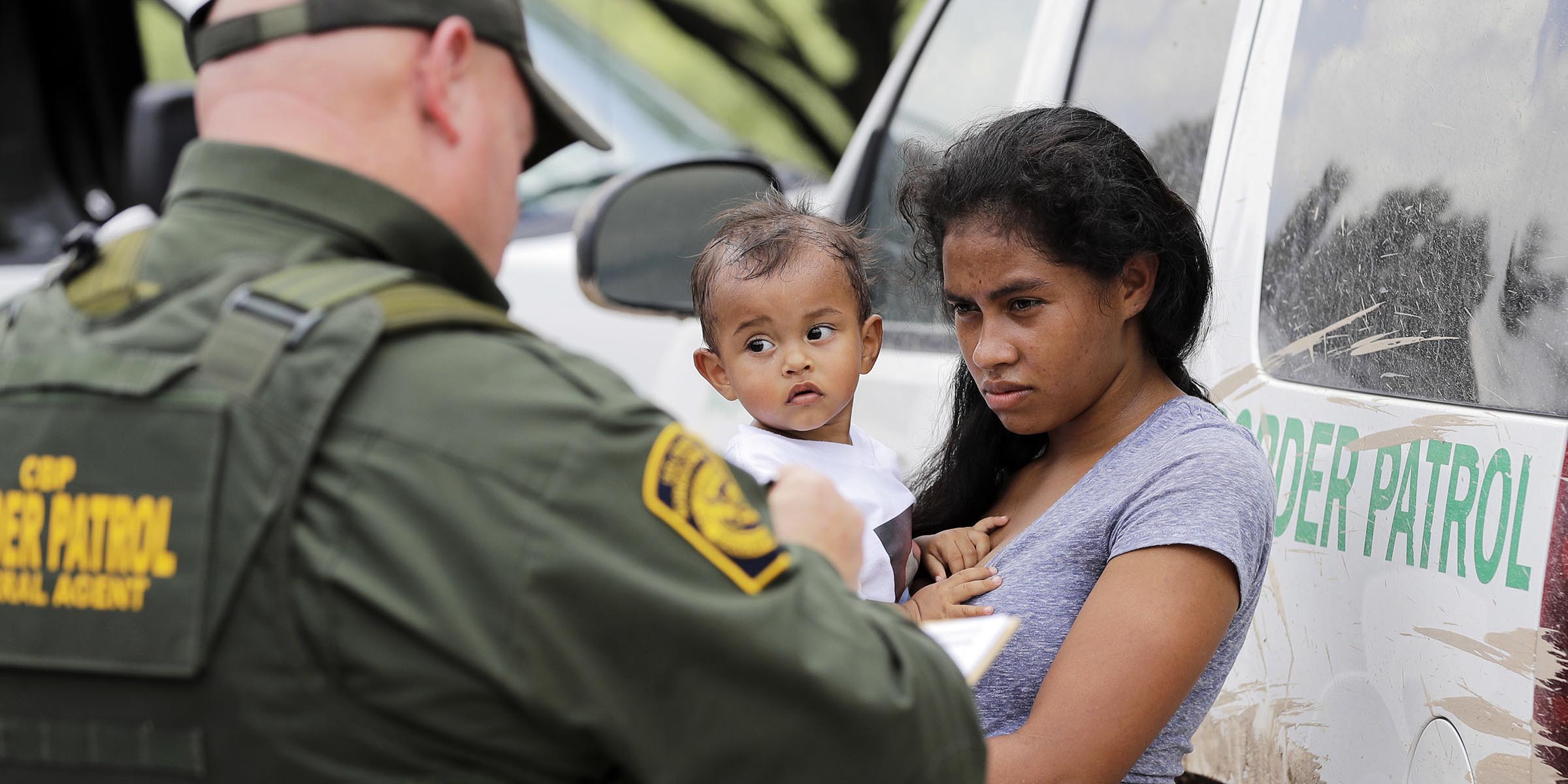 "We have taken refugees and undocumented children for years. . . including those unaccompanied by their parents. . . but this situation of taking in children being separated at the border, this is the first time we have ever experienced this. I can't answer basic questions: What does this mean? When will they be reunited? How are these separations going to affect these children, their parents and this country? This is unprecedented."

Sister Linda Yankoski, CEO of Holy Family Institute in the Pittsburgh Region, one of scores of child-care agencies around the country that have accepted children separated from their parents as part of the Trump Administration's Zero Tolerance immigration policy.

In our roles as board chair and president, respectively, of The Pittsburgh Foundation, we were closely following the news about the extent of the terribly misguided Zero Tolerance immigration enforcement policy that has led to the separation of at least 3,000 children from their parents at the U.S.-Mexico border.
But our foundation connections mattered less than our Pittsburgh and Squirrel Hill neighborhood affiliations on June 20 as we reacted with pride to news reports of hundreds of protestors, undaunted by pouring rain, packing themselves into the Sixth Presbyterian Church for an interfaith service to oppose the policy. And we were proud that Holy Family, one of the best child-and-family care agencies in the country, had agreed to take some of the separated children.
Sister Yankoski was among those who spoke, and she received prolonged applause after describing the Herculean efforts of her staff to ensure each child in the agency's care had been able to talk to a parent by phone.
In response to the Squirrel Hill event and hundreds of similar demonstrations in communities across the country, the Trump Administration did end this inhumane piece of its new immigration enforcement policy. But there are many remaining aspects that are nearly as harsh, including poor recordkeeping that has delayed compliance with court-ordered reunification. The result is a country pushed into a deeper quagmire over comprehensive immigration reform than at any point in the past decade.
No doubt, there is a need for comprehensive reform. The current system is confusing, largely ineffective and controversial. But the Trump Administration's attempt to focus attention on the need for reform by proposing such outrageous ideas as building a wall along the entire border with Mexico and separating parents and children at that border represents a complete folly.
The fallout from this is especially painful for Pittsburgh, as Holy Family Institute is handed the unenviable duty of trying to minimize the emotional damage to these children.
"In child welfare services, we have recognized that the trauma of removal, even for safety reasons, can do more harm than the abuse and neglect children may have experienced," says our Board Secretary Dr. Walter Smith, a licensed psychologist who has headed Allegheny County's Division of Children, Youth and Families in the Department of Human Services for the past six years. "These children are being removed for purely political reasons. It occurs without due process, recourse and justice."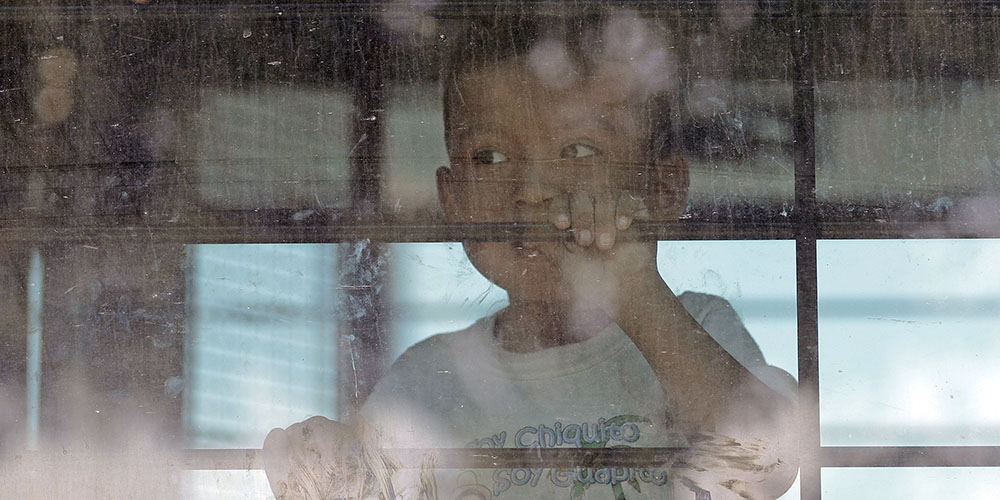 An immigrant child looks out from a U.S. Border Patrol bus leaving as protesters block the street outside the U.S. Border Patrol Central Processing Center on June 23 in McAllen, Texas. (AP Photo/David J. Phillip)
From our many years in the professional fields of psychiatry and journalism, respectively, as well as the shared foundation work, we know that the first responsibility of professionals caring for these children is to try to lessen the emotional trauma. The great legwork done to connect children to their parents at least by phone is amazing and significant. What is not getting as much attention is the mental health of the parents. Many have fled terrible situations in their own countries and now have no idea when they will get their children back.
Smith agrees: "The adults will need trauma services along with the children for many years to come. It is not an exaggeration to say the injuries will last lifetimes."
In its nearly 75-year history, much of our Foundation's institutional grantmaking and the personal grantmaking of its donors have been directed to providing basic needs for the most vulnerable in our community. There is no group more vulnerable right now than these children sent to us from hundreds or thousands of miles away.
We in this region have fallen short many times in living the "Pittsburgh values" we hold up to the world. But we must always be willing to learn from our mistakes and, hopefully, to err most often on the side of compassion. Let's hope the federal government can learn from this mistaken policy of separating parents and children, and can formulate a better, more effective and more humane approach to immigration reform in the future.
COMMITMENT TO THE PUBLIC GOOD. RESPECT FOR THE WORTH AND DIGNITY OF INDIVIDUALS. INCLUSIVENESS AND SOCIAL JUSTICE.
These are three of the nine values that guide every aspect of The Pittsburgh Foundation's work in the Pittsburgh region, but they apply directly to our investments in organizations that assist immigrants and refugees. As journalists continue to report on the effects of the Trump Administration's Zero Tolerance policy toward migrant families and its practice of separating children from parents, the Foundation reaffirms its support of these local organizations that provide human services for immigrants and advocate for humane immigration policies.
To learn more about their efforts, or to donate, click on the links below:
Emsworth's Holy Family Institute provides community, health and education services that develop and strengthen relationships and families. Its Journey of Hope program is dedicated to caring for children from El Salvador, Guatemala and Honduras who were transported to Pittsburgh as part of the Trump administration's Zero Tolerance immigration policy. Holy Family is currently the only Pittsburgh facility under contract with the Department of Health and Human Services' Office of Refugee Resettlement. While the agency has enough resources to aid children in their care, they are accepting monetary donations to help support their range of services.

Casa San Jose is a community resource center that advocates for and empowers Latinos by promoting integration and self-sufficiency. Among its services, the Beechview center identifies social service needs for Latino immigrants and aids with access to services, including transportation, interpretation and case management. It also is a coordination site for immigrants and refugees in Allegheny County.

United Somali Bantu of Greater Pittsburgh in McKees Rocks, helps immigrants from Somalia adjust to life in Pittsburgh. The Foundation has assisted United Somali Bantu through unrestricted grant making to support its mission of fostering "a unified, deeply connected, self-sufficient Somali Bantu community in the Greater Pittsburgh Region that is fully adapted" by providing both "direct practical assistance and connecting people to other resources and opportunities."

Immigrant Community Blueprint: This project—launched in 2016 and managed in Lawrenceville--provides recommendations and expertise to organizations and businesses to attract and sustain our region's fledgling immigrant community. Examples include: connecting those in need to free or low-cost workforce training programs; providing links to health and child care; and providing valuable guidance through bilingual aides to navigate life emergencies. The Foundation approved funds through its unrestricted grant-making pool for the Blueprint in 2017.
These efforts exemplify the Foundation's commitment to our values and present opportunities for our fellow Pittsburghers to join us in formulating a community-wide response to the current immigration and refugee issues.