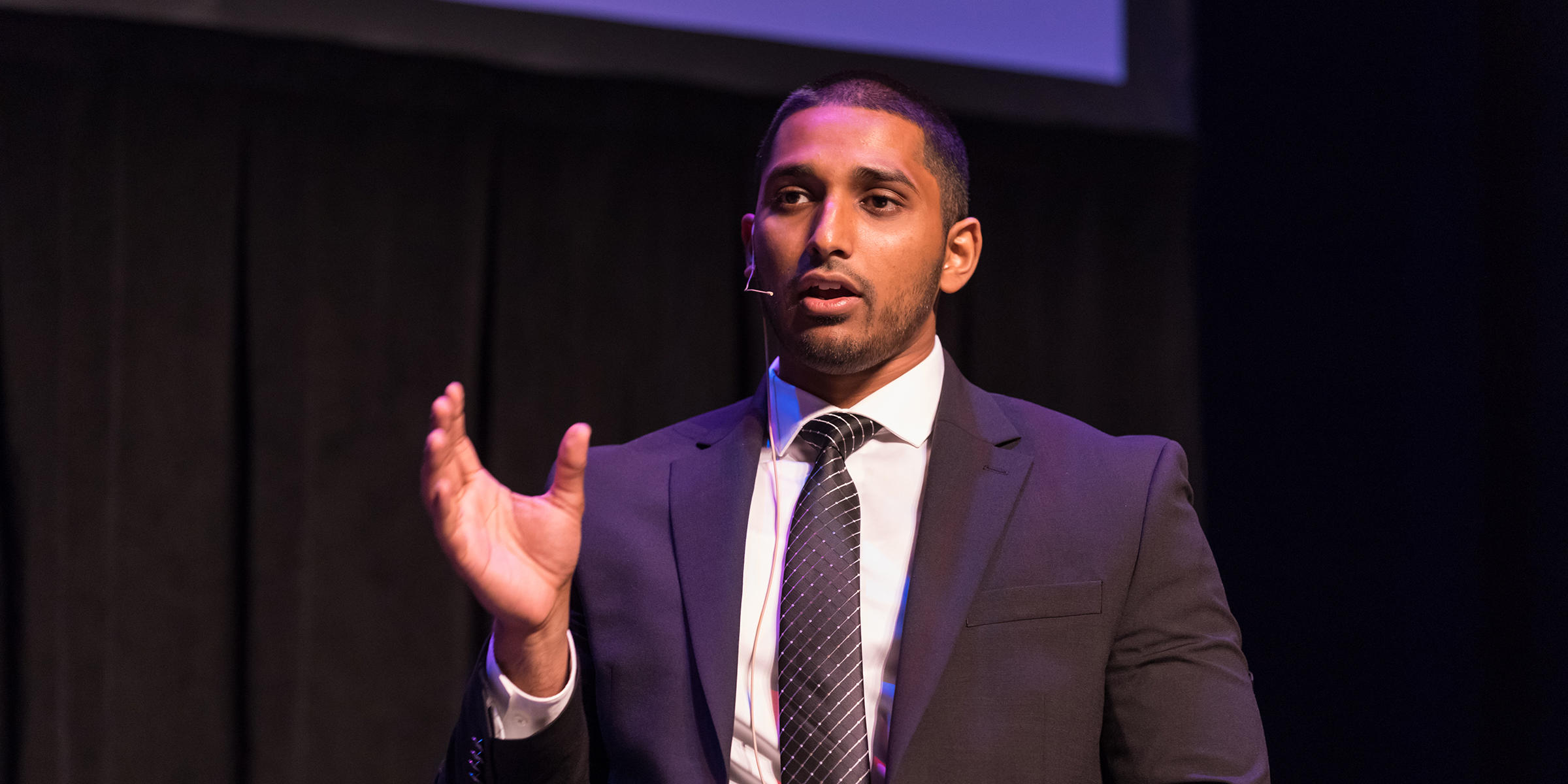 The agenda below reflects the sessions held at the two-day conference, First Amendment in the Twenty-First Century, held June 21-22, 2018, in Pittsburgh. 
Go to The First Amendment for the Twenty-First Century home.
June 21, 2018 at August Wilson Center
Maxwell King, President & CEO, The Pittsburgh Foundation

Current Threats to the First Amendment | Watch Video 
Featured Opening Speaker: April Ryan, Author and Political Analyst for CNN
Moderator: Joel Simon, Executive Director, Committee to Protect Journalists
Mila Sanina, Executive Director, PublicSource
Wasiullah "Wasi" Mohamed, Executive Director, Islamic Center of Pittsburgh and Emgage PA
Robert Rosenthal, Board Member and Executive Producer, Center for Investigative Reporting

The First Amendment on College Campuses | Watch Video
Jonathan Sotsky, Director, Learning and Impact, John S. and James L. Knight Foundation, joined by a panel of college students

Freedom of Expression - The Artist's Voice | Watch Video
Jasiri X, Hip-hop Artist and Activist 
Vanessa German, Visual and Performance Artist
June 22, 2018 at Pittsburgh CAPA

CAPA students perform: "A Heart Full of Love" from Les Miserables | Watch Video
Grant Oliphant, President, The Heinz Endowments

Digital Journalism and the New Public Square | Watch Video
Jameel Jaffer, Executive Director, Knight First Amendment Institute, Columbia University

Freedom of the Press: The Right to Know | Watch Video
Mickey Edwards, Former U.S. Congressman & Professor
Indira Lakshmanan, Newmark Chair in Journalism Ethics at the Poynter Institute and columnist for The Boston Globe, interviews Mickey Edwards, Former U.S. Congressman & Professor
Mila Sanina, Executive Director, PublicSource, interviews Jenni Monet, Journalist 

Civic Engagement: Freedom to Assert Our Rights | Watch Video
Kristen Cambell, Executive Director, Philanthropy for Active Civic Engagement
Matt Leighninger, Vice President, Public Engagement & Director of Yankelovich Center for Public 
Judgment at Public Agenda

How Threats to Fundamental Freedoms Guaranteed in the First Amendment can Represent a Threat to Democracy in the United States and Globally | Watch Video 
Yascha Mounk, Executive Director, Tony Blair Institute for Global Change

Technology: Freedom and Responsibility | Watch Video 
Dramatic changes introduced by the internet have both threatened and enhanced First Amendment freedoms in recent years. Trevor Timm, co-founder and executive director of the Freedom of the Press Foundation, will provide a framework for considering these sweeping changes, followed by a panel of experts who operate on the front lines of protecting freedoms in the digital age.
Respondents Panel
Moderator: Andrew Conte, Director, Center for Media Innovation, Point Park University
David Greene, Senior Staff Attorney and Civil Liberties Director, Electronic Frontier Foundation
Bobbie Stempfley, Director, CERT Division, Software Engineering Institute, Carnegie Mellon University
Stephanie A. Whited, Communications Director, The Tor Project
Grant Oliphant, President, The Heinz Endowments, interviews Rob Rogers, Editorial Cartoonist, formerly with the Pittsburgh Post-Gazette

Next Steps/Adjournment | Watch Video
Maxwell King, President & CEO, The Pittsburgh Foundation
Ken Gormley, President, Duquesne University