The Pittsburgh Foundation is home to more than 2,300 individual funds established by generous donors. Through prudent oversight, its investment management strategies ensure that the organization's endowment continues to provide for significant grantmaking in our community, now and for future generations.
Our excellent stewardship of the Foundation's fiscal resources includes stringent attention to efficient and cost-effective management. This consistent approach has positioned the Foundation well to weather the turmoil of the global economic crisis compared with many charitable funding organizations locally and nationally.
The Pittsburgh Foundation's EIN is: 25-0965466
Financials from 2021: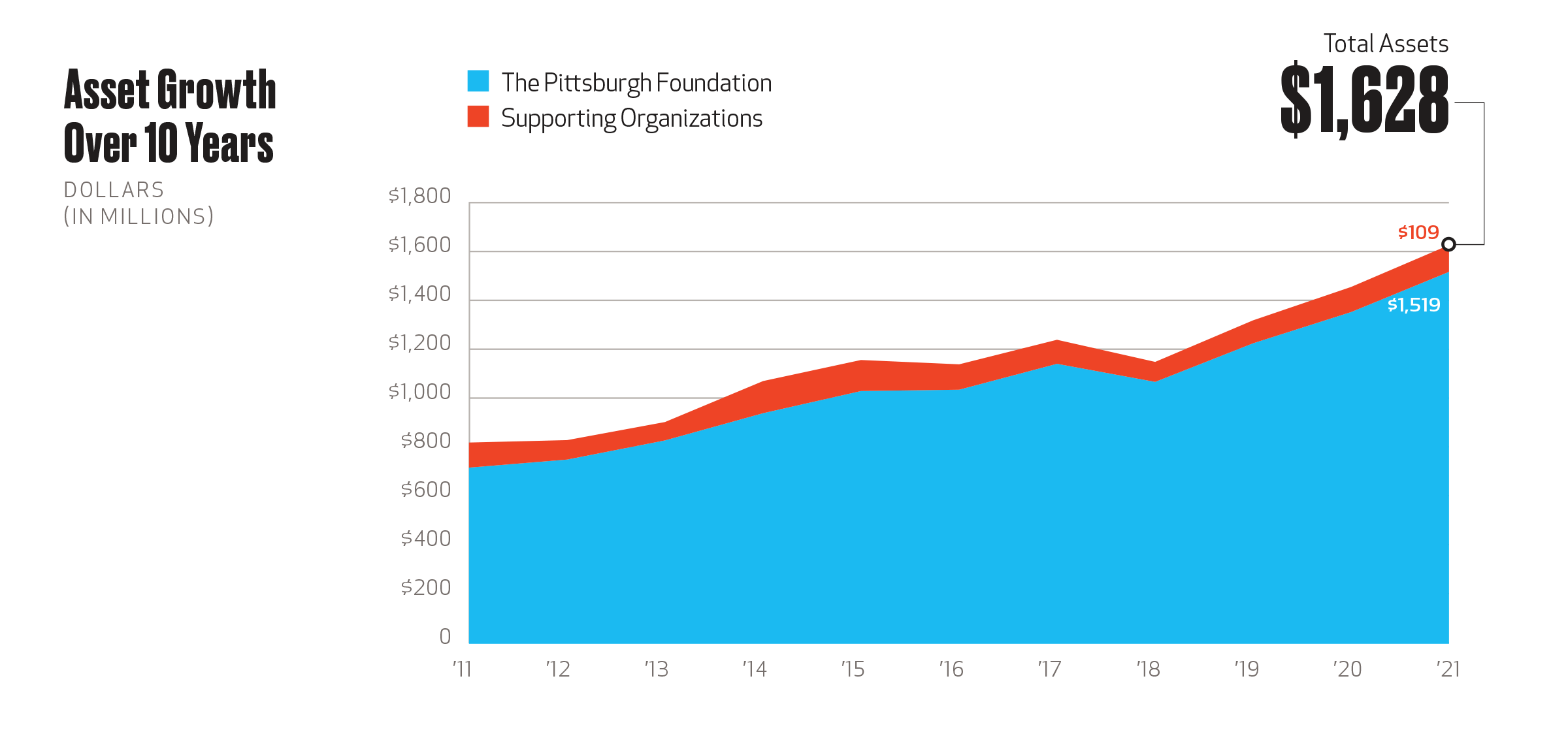 Learn about The Pittsburgh Foundation's investment strategies and fund management. 
about investment strategies & Fund management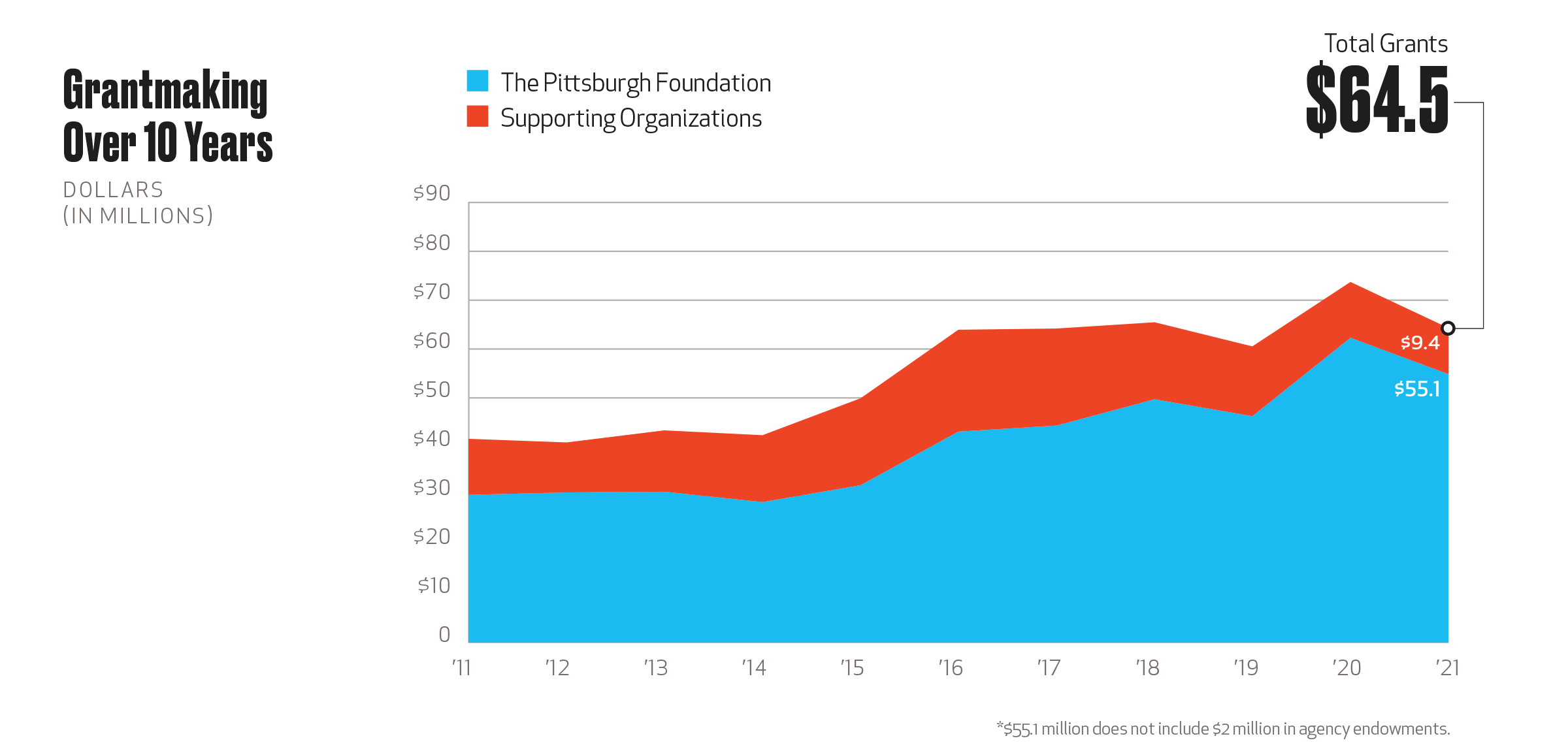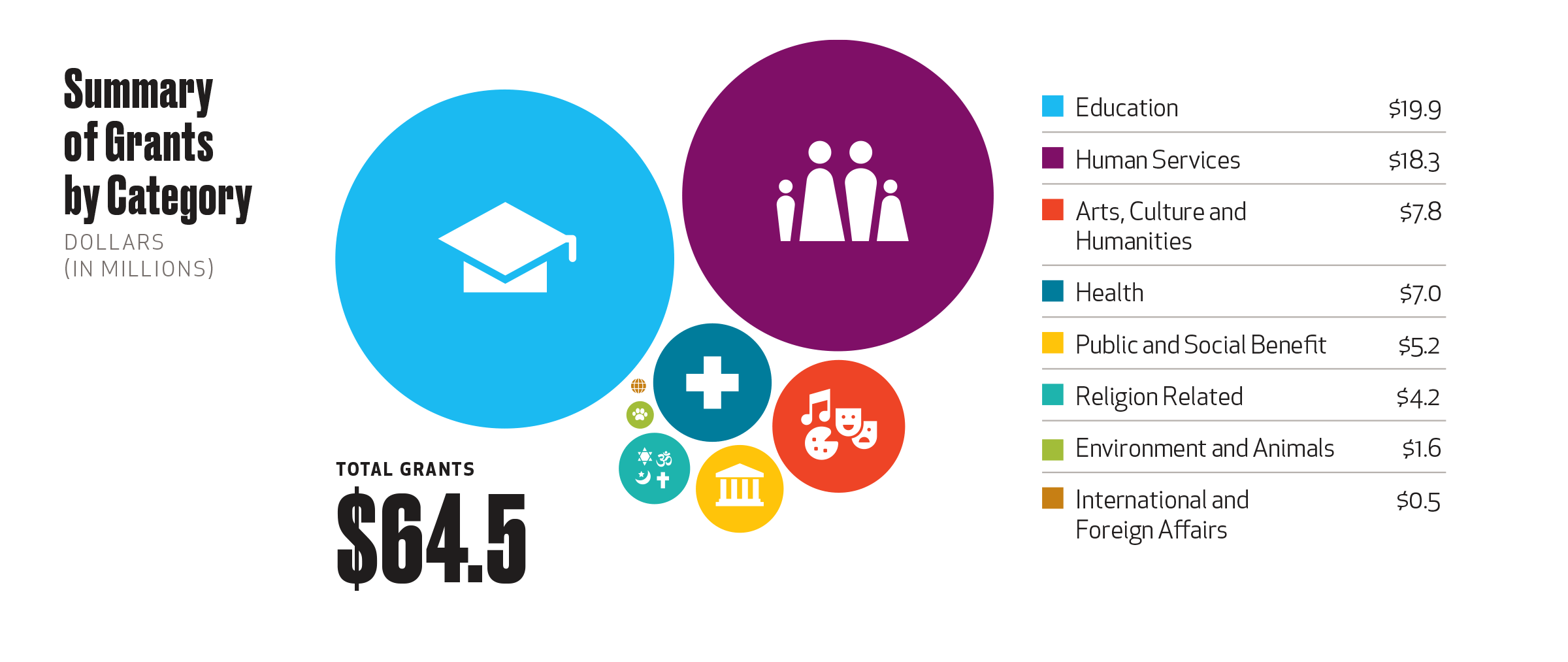 Learn more about the Foundation's grantmaking.