Scholar Kyanna Williams Pate: Working towards making a difference in healthcare access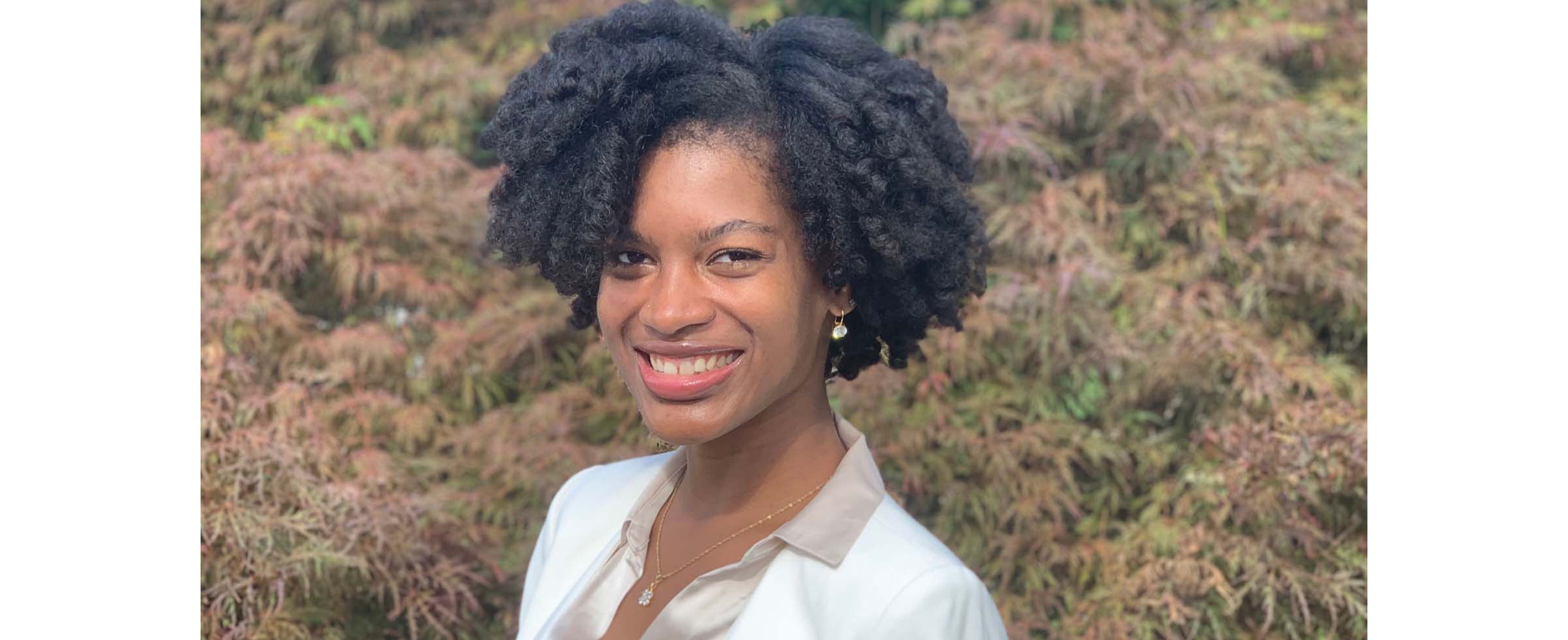 Kyanna Williams Pate's life goals include working as a physician to increase health care access for those who otherwise would not have that benefit. Williams Pate has worked tirelessly to reach this goal with help from The Pittsburgh Foundation's scholarship program.  
"Ultimately, I would like to have a practice where I'm serving low-income patients, preferably in an urban city or place, where I can work along other physicians who have like-minded goals," said Williams Pate.  
Williams Pate, a native of Pittsburgh's East End, graduated from Serra Catholic High School and went on to complete her bachelor's in biology at St. Vincent College in 2017. Immediately after graduating from St. Vincent, she enrolled at the University of Pittsburgh where she earned her master's in public health with a concentration in behavioral and community health sciences and a certificate in global health. After a year off, she enrolled in Chatham University's master program for biomedical studies and also completed neuroscience research before graduating in August 2021. Her ultimate goal was to make her medical school application as competitive as possible. 
"I wanted to demonstrate to medical schools that I am up to date on my science courses since some of them want you to have completed science courses within a certain amount of time of applying," said Williams Pate. "That particular program, the biomedical master's degree, was designed for those applying to physician assistant, dental or medical schools. It really helped to keep me on track of my goal to become a physician."  
The Pittsburgh Foundation had been on her radar for a while because of her life-long residence in Pittsburgh and her mother's work in nonprofits. Williams Pate heard about the Foundation from peers, who recommended she look to the website for different scholarships.  
She described the Foundation's scholarship program as very straightforward. She went on the website, clicked through the pages and pages of scholarships, then applied for those applicable to her. Williams Pate was awarded scholarships through the Lillian Gorell Scholarship Fund and Joseph F. Mulach, Jr. and Louisa A. Mulach Scholarship Fund.  
"Oh my goodness! I received two of them from The Pittsburgh Foundation and without them, to be honest, I would not have been able to finish my program because my summer semester was paid for partly out of pocket, and I was barely able to afford that," said Williams Pate. "Because of The Pittsburgh Foundation, I was able to actually complete the degree program." 
Williams Pate encourages others to apply for scholarships and advises applicants to be completely honest about who they are and what their goals are, while highlighting their assets so the people reading the applications can get to know them and their life circumstances.  
She also expressed her gratitude for these scholarships. 
"I just want to thank you for giving me the opportunity to have those scholarships, because they truly did make a big difference," said Williams Pate. "Without being able to get into that biomedical studies program and complete it, I don't think I would be where I am today with applying to medical school. It's helping me to have a more competitive application and I am completely appreciative of that. I wouldn't have been able to do that without The Pittsburgh Foundation."