Miracles From Maggie Fund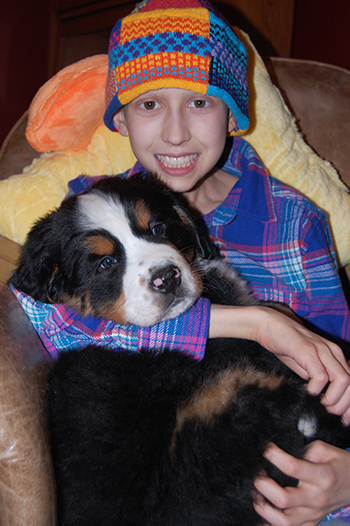 Maggie Elder was a beautiful, athletic girl with brown eyes and long, blond hair. She cherished family and friends, but was especially passionate about animals, a menagerie that included puppies Willow and Guerin, horses Moses and Jonesy, and a goat named Elliot.
Sadly, shortly after Maggie turned 11, her life took a devastating turn. In the summer before her fifth grade year at The Valley School of Ligonier, she was diagnosed with Ewing's Sarcoma, a malignant bone tumor that most often affects children and young adults.
It marked the beginning of a courageous and painful eight-month battle against the aggressive form of cancer, an ordeal that required chemotherapy and radiation.
Blessings came in the form of the love and support that surrounded her on every step of her path, from her mother and stepfather, Cyndi and Jim McGinnis, to her sister, Mackenzie, step siblings Logan and Rachel, and a platoon of relatives and friends.
When Maggie had lost much of her hair, she convinced her uncle and several others to join her by forming "the bald team." They shaved their heads, even a moustache. When she was granted a Make-A-Wish trip, she chose to take her extended family skiing to Stowe, Vermont, where she was able to take a few runs in adaptive ski gear.
Maggie passed away on Feb. 22, 2012, eight months after her diagnosis. As a way of returning the outpouring of love and financial support that Maggie received during her illness, her family created the Miracles From Maggie Fund with The Community Foundation of Westmoreland County, part of The Pittsburgh Foundation.