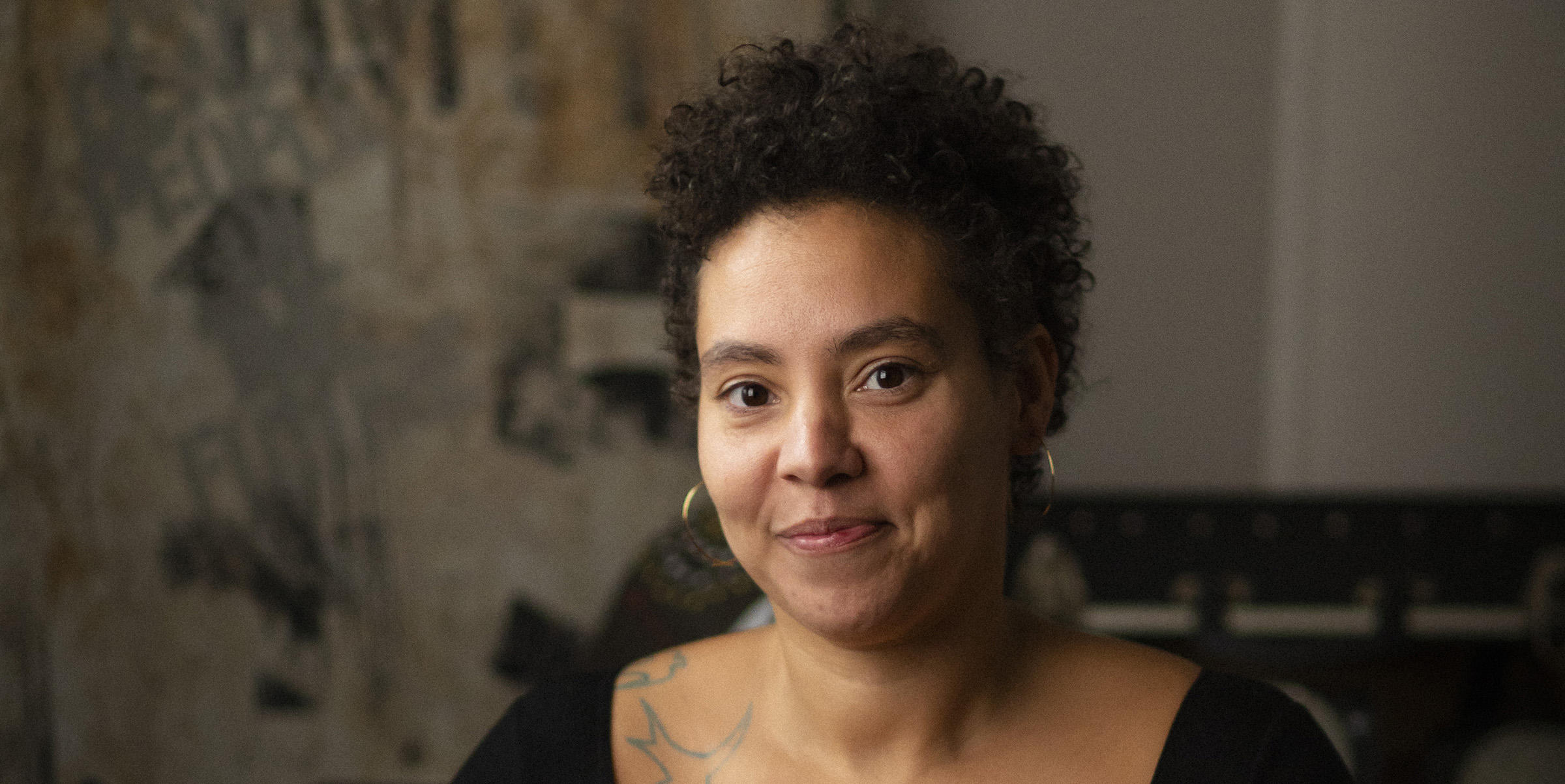 Congratulations to interdisciplinary artist Alisha B. Wormsley, winner of this year's emerging artist Carol R. Brown Creative Achievement Award. For more than 20 years, Wormsley's video, sculpture, photography and audio works have been inspired by the collective memory of African American culture. As a teaching artist, she has collaborated with residents of all ages in Pittsburgh's Homewood community and in communities around the world, helping to develop artistic ideas and celebrate identities. She served as Homewood's Artist in Residence in 2012 and as its creative director from 2013 to 2017. She has organized several public art initiatives through various national and international residencies. Blending past, present and future, her most recent works bring attention to the timelessness of the African American experience. She is the creator of the ongoing "There Are Black People In The Future" project, which sparked controversy this year when the text was displayed in East Liberty as part of The Last Billboard project. Her latest projects are "Children of NAN," a film and video archive that serves as a metaphorical survival guide for Black women in America, and "The Space I Am In," a multimedia collection exploring the mysticism and healing of Black women. Wormsley is originally from the Pittsburgh area and studied photography and digital media, anthropology and film. She earned her MFA in film and video this summer from the Milton Avery Graduate School of the Arts at Bard College. She currently works as an adjunct professor of art at Carnegie Mellon University.
About the Carol R. Brown Creative Achievement Awards
The Carol R. Brown Creative Achievement Awards recognize the works and achievements of an established artist and an emerging artist and come with a $15,000 award for each, thanks to a shared commitment to the arts by The Pittsburgh Foundation and The Heinz Endowments. Candidates are nominated by artists and regional leaders in the arts and are chosen by an independent panel of artists who review applications and work samples.