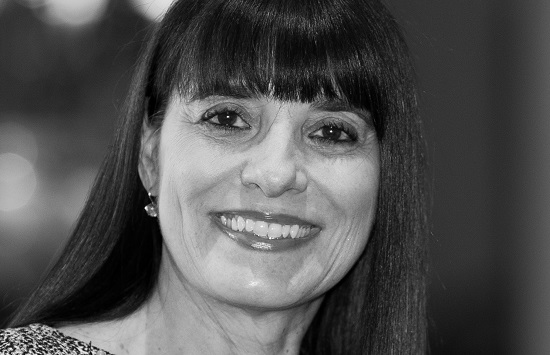 Anne Lewis joined the Foundation's board of directors in January 2014. She has served as vice chair of the board of directors since January 2022 and chair of the Development and Donor Services committee since January 2021.
Anne is board chair of Oxford Development Company — one of the region's most prominent privately held enterprises, family owned since its founding in 1962. She assumed her current role at Oxford in 2007 following the death of her late husband, Eddie Lewis, the company's founder and chief executive. But her philanthropic journey began nearly a decade earlier – and continues to this day – with a special focus on nurturing the talents of children across our region, and helping them thrive as they mature into young adults.
In the course of her career, Anne has led several major development initiatives–for the Children's Museum of Pittsburgh, Fox Chapel Country Day School, Shady Side Academy, the Pittsburgh Promise and Point Park University. She's also provided counsel to many other local institutions, whether as a board member or simply as an informal advisor.
In 2001, for example, Anne led the Children's Museum in the largest development initiative of its 25-year history: a $32 million capital campaign to underwrite the consolidation of two historic Pittsburgh landmarks, the Old Post Office Building and the Buhl Science Center, into a LEED® certified (Silver), award-winning architectural design.
At Fox Chapel Country Day, Anne led the school in its first strategic plan, a $1.3 million capital campaign, the construction of a major new wing and a national search for a new head of school. Later, at Shady Side Academy, she led the construction of the $12 million Hillman Performing Arts Center (2004), the renovation of the LEED® certified (Gold) Rowe Hall Complex (2006) and a pre-K building on the Junior School campus (2007)
In 2010, Anne joined the board of Point Park University and served a six-year term as board chair. Under her leadership, the University undertook its largest-ever capital campaign to expand its downtown campus, including a new $74 million Pittsburgh Playhouse that opened downtown in October of 2018.
Anne is board member of the Buhl Foundation (vice chair), the Children's Museum of Pittsburgh (emeritus), Fox Chapel Country Day School (emeritus), Fred Rogers Productions, The Pittsburgh Foundation (vice chair), the Pittsburgh Promise (vice chair) and Shady Side Academy (emeritus). Additionally, she's served as an advisor to numerous Pittsburgh institutions, from the Heinz College at Carnegie Mellon University to the ALS Association of Western Pennsylvania. In 2010, the Anne Lewis Humanitarian and Advocacy was named in her honor.
In 2014, Anne was honored as a Distinguished Daughter of Pennsylvania by Gov. Tom Corbett, in recognition of her exceptional public service to the Commonwealth. Fewer than 500 Pennsylvania women have been so honored since the award was established in 1949. Anne holds a master's degree in public management from Carnegie Mellon University.
The 2021 History Maker Award from the Heinz History Center acknowledges Anne's tireless efforts to make Pittsburgh a better place in which to grow up – and a stronger, more vibrant community in which to live.