Congratulations to Celeste Smith and all of the Independent Sector Bridging Fellows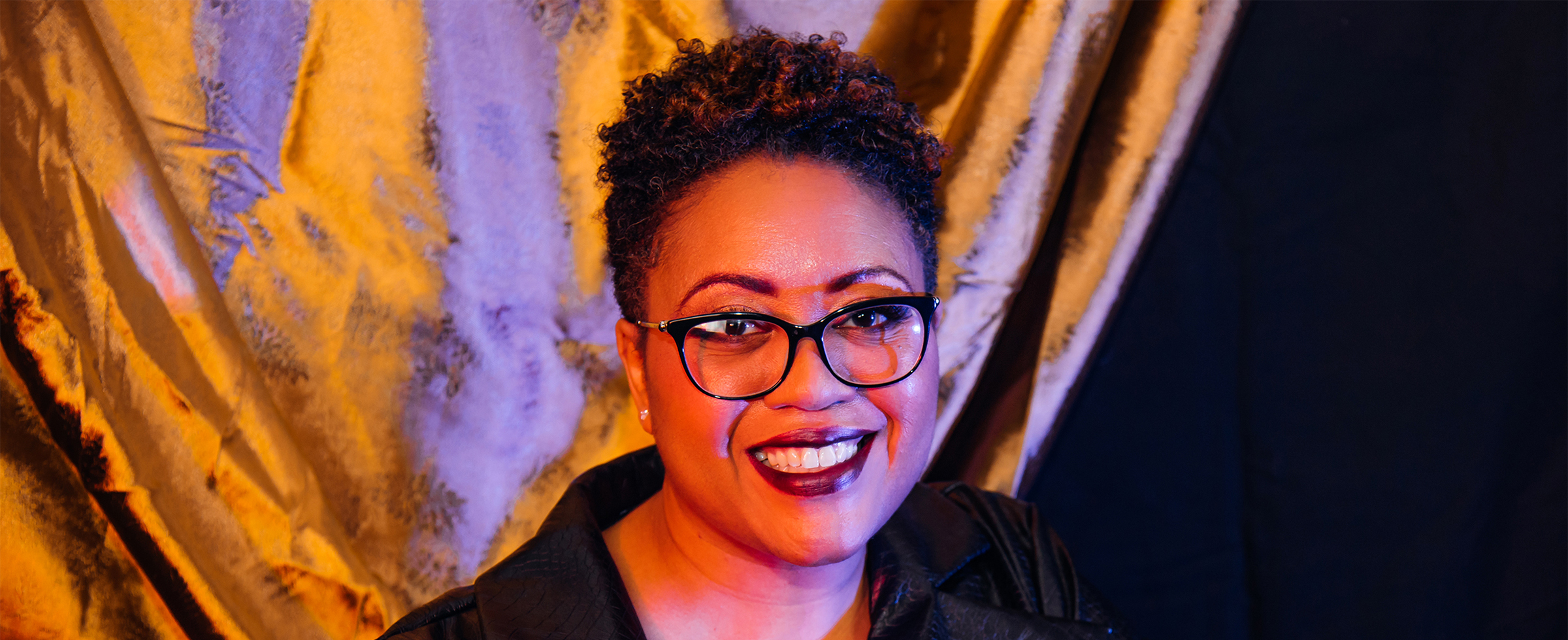 Former Pittsburgh Foundation Senior Program Officer for Arts and Culture Celeste Smith is one of 10 Pittsburgh-based changemakers  named an Independent Sector Bridging Fellow in May of 2022. Over the next two years, she and the nine other Pittsburgh-area Bridging Fellows join 30 others based in Dallas and Chicago. Together, they will grow their individual and collective leadership capacity, and according to the Program's website, gain adaptive leadership skills to engage in challenging conversations solve divisive, complex issues with other people in a constructive manner; and manage positive social change.  
"This an extraordinary opportunity for Celeste to continue to grow her ability to bring people and communities together through art and activism. I cannot wait to see what she and the cohort of Pittsburgh-based fellows develop together through this ground-breaking program," said Pittsburgh Foundation President and CEO Lisa Schroeder in congratulating Smith and the other fellows.
Participants will take part in a variety of virtual and in-person events (one in each city), complete required readings and other assignments and attend the 2023 Upswell summit and other Upswell events.
"The importance of unity and the fact that the participants represent varied community members are personal values of mine and exemplify how I approach my work," said Smith.
The Pittsburgh-area Bridging Fellows are:
Dr. Jamil Bey, President and CEO, UrbanKind Institute.
Fatima Bunafoor, Director of Talent and Equity, Pittsburgh Arts Cohort.
Nathan Darity, Executive Director, The Global Switchboard.
Kirk Holbrook, Director, Community Engagement Center, University of Pittsburgh.
Jeimy Ibarra, Deputy Organizing Director, PA United.
William Paul Haalilio Ferran Reeves, Community Policy Organizer, Casa San Jose.
Zena Ruiz, Community Pollinator, Teaching Artist, Council Member, YMCA.
Fitzhugh Shaw, Farmer/Re-wilder, Oasis Farm & Fishery / Braddock Food Collaborative.
Celeste Smith, Senior Program Officer for Arts and Culture, The Pittsburgh Foundation.
Dani Wilson, Strategic Director, Cancer & Environment Network of Southwestern Pennsylvania.
The goals of the program are to:
Understand and advance key components of and conditions for bridging.
Absorb best practices on bridging and apply the concepts in their work and communities.
Deepen connections with each other across sectors, institutions and geographies.
Strengthen a sense of community, as well as enhance leadership skills and personal and professional networks.
Amplify and embody bridge building as foundational to creating a sense of belonging across communities.
Enhance a practice of racial equity to analyze and address disparities, adaptive leadership, self-awareness and a focus on individual well-being.
Get more information on the Independent Sector's Bridging Fellows Program, including biographies of all 40 fellows.