Civil Discourse in Uncivil TimesThe Foundation and key partners present conferences to reaffirm the value of the First Amendment.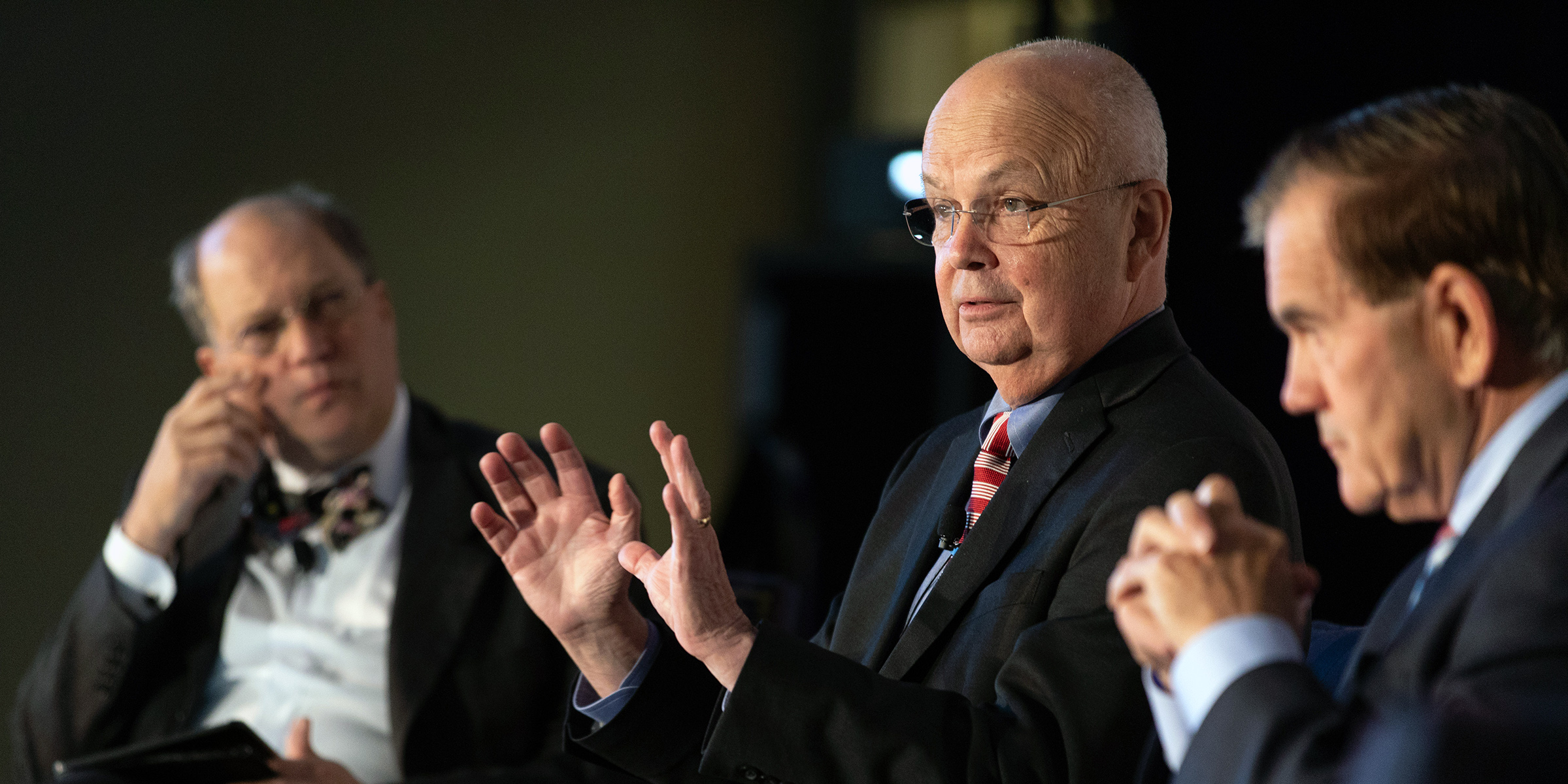 Congress shall make no law respecting an establishment of religion, or prohibiting the free exercise thereof or abridging the freedom of speech, or of the press; or the right of the people peaceably to assemble and to petition the Government for a redress of grievances.
One of the most significant leadership powers community foundations have for improving quality of life is their ability to convene — to bring people together to address a problem or opportunity. When a foundation calls, people come together, even when passions run high and differences go deep.
Alarmed at the last two years' unprecedented political and ideological divisiveness running from Washington, D.C. to regions such as southwestern Pennsylvania, The Pittsburgh Foundation presented two conferences to shine a light on the First Amendment to the U.S. Constitution. That 45-word clause sets out the rights that define us — and that should unite us — as Americans: freedom of religion, expression, the press, public assembly and government petition.
In June, the Foundation co-hosted "The First Amendment for the Twenty-First Century: Current Threats and Community Responses" with The Heinz Endowments, another placed-based philanthropy. The regional event offered 24 speakers and panelists, including April Ryan, a White House radio news correspondent who has covered the administrations of four presidents; former Republican Rep. Mickey Edwards who represented Oklahoma in Congress for 16 years; Wasiullah "Wasi" Mohamed, executive director of the Islamic Center of Pittsburgh; Yascha Mounk, executive director of the Tony Blair Institute for Global Change; Jenni Monet, an award-winning freelance journalist who writes about Native Americans and indigenous rights; artists Vanessa German and Jasiri X; and Rob Rogers, a syndicated editorial cartoonist.
In October, the Foundation co-hosted with Duquesne University "A National Conference on the First Amendment: Bedrock of American Freedoms." That event, presented in collaboration with the National Constitution Center, featured a Who's Who of nationally prominent journalists and public figures, including retired four-star General Michael Hayden, who headed the CIA and National Security Agency; former Pennsylvania Governor and Secretary of Homeland Security Tom Ridge; Ohio Governor John Kasich, Supreme Court Justice Ruth Bader Ginsburg (via video); and executive editors Dean Baquet of The New York Times and Martin Baron of The Washington Post.
The entertainment featured The Slants, a Chinese-American rock band that had recently won a First Amendment case before the U.S. Supreme Court. In opening the second conference, Pittsburgh Foundation President and CEO Maxwell King said: "If you travelled across America today and you talked to a thousand people from every political persuasion, and you asked them what most defines America, nearly all of them would say 'freedom.' The problem is that people don't understand that the First Amendment is the linchpin in protecting that freedom." 
The critical importance of civil discourse to our whole campus community is listening to differing views with respect and actually learning from them. That is what makes us the strongest country and the strongest individuals as Americans.
--KEN GORMLEY, Duquesne University President
Original story appeared in Report to the Community 2017-18