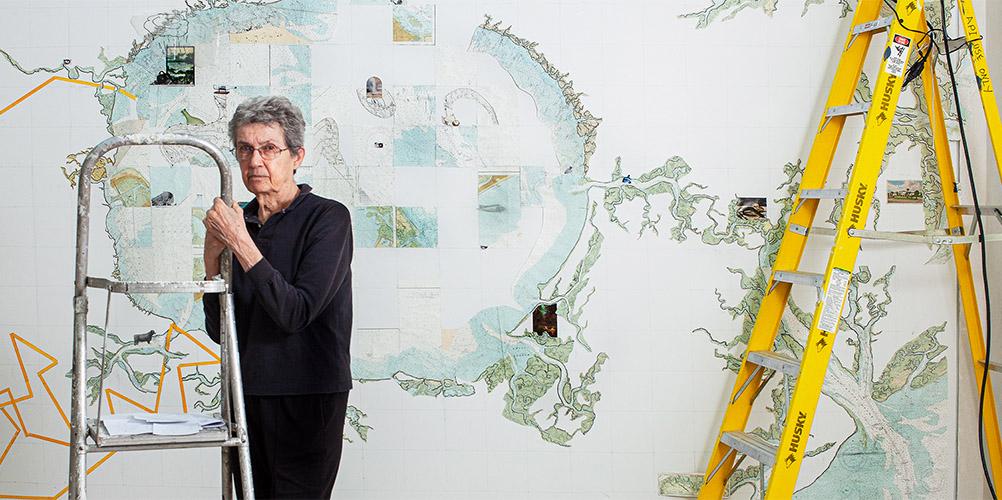 The Eben Demarest Fund was established by Miss Elizabeth B. Demarest in 1939 in the name of her father as an expression of their shared interest in the arts and world cultures. For many years, Miss Demarest taught a course on the History of Civilization at the institution that has become Carnegie Mellon University in Pittsburgh, Pennsylvania. She envisioned the fund as a means of providing financial freedom for individuals to devote themselves to continued work in the arts and archeology. 
Recipients must have produced significant work in their chosen fields and demonstrate special promise for future achievement. Biennially, the Fund awards one grant in an amount of up to $20,000 to an artist or archeologist to support the creation of new work. A rotating pool of nominators from archaeology programs and established nonprofit arts and cultural organizations evaluate submissions and collectively make final funding recommendations.
Since its establishment, more than 50 individuals have been supported by the Fund. See a list of past awardees.
1) Nominate an artist 
Applicants must be nominated by a nominator before applying. Applications without an accompanying nomination will not be accepted. 
Eligibility:
Grants may not be used for completion of academic programs.
Applicants should demonstrate that their income does not currently support their ability to create new work.
Only completed applications are considered.
Funds awarded to grantees through this grants program are not excludable from gross income and must be reported to the IRS. Please consult a tax professional to review the impact of this grant on your personal tax liability. Grantees will be required to submit an IRS Form W-9 as an individual and a signed grant agreement.
Deadline for submitting nominations is 11:59 p.m. EST on Friday, Sept. 15, 2023.
2) Apply via SlideRoom
Invited applicants must provide the items listed below via The Eben Demarest Fund SlideRoom application page (creating an account is required). 
Artist statement (approx. 250 words).
Vision statement for use of funds (approx. 1,000 words).
Biography (approx. 250 words). Applicants may also upload a curriculum vitae or resume as a PDF in the media section.
Tax Returns - Copy of first two pages of 2022 Individual Income Tax Returns, with all social security numbers and bank account information redacted (uploaded as one PDF in the media section).
Sample work (PDF, mp4, png, jpg, mp3): The committee will review a maximum of 10 pages of written work, 15 images, or five minutes of video or audio. Images may be saved as a multi-page PDF and upload as a single document or upload a PDF image list with a link to an online gallery (e.g. personal website, Flickr, Tumblr, etc.). You may "link to media" within the SlideRoom platform to provide access to video or audio works available online at YouTube, Vimeo and SoundCloud. However, audio or video must be accessible without a password in order for it to be reviewed by the committee. Submitted work samples should present your strongest artistic achievements to date and provide an understanding of your body of work.
Deadline to apply is 11:59 p.m. EST on Friday, Sept. 22, 2023.
 
QUESTIONS? 
CONTACT: 
Taren Lumley
Research Coordinator, Center for Philanthropy
412-394-2622


lumleyt

[at]

pghfdn.org

(lumleyt[at]pghfdn[dot]org)