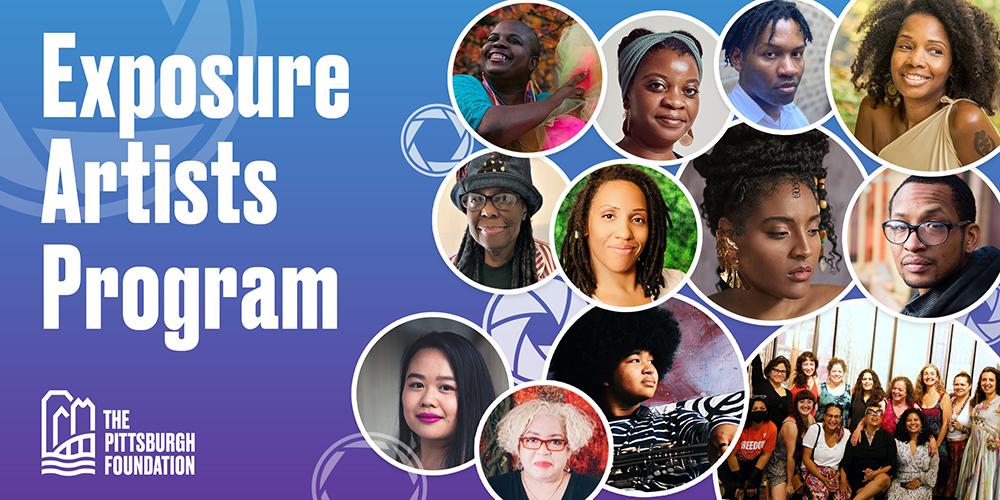 In February of 2022, the Exposure Artists Program, a new arts funding initiative at The Pittsburgh Foundation, announced its first round of grants, which total $215,000. The 12 awards include support for individual artists and collectives, transformative justice grants for BIPOC (Black, Indigenous and People of Color) artists working at the intersection of art and activism, and to artists who have never received any foundation funding before.  
"Our hope is that, by creating a funding source that elevates artistic practice, as opposed to product, we will help artists continue to create work that exposes our society to itself," said Celeste Smith, the Foundation's senior program officer for Arts and Culture. "It's our way of acknowledging that working in arts is not a hobby, but a calling and a profession, and that creativity and vision deserves to be supported and cultivated."
Created at the Foundation last July with support from the Opportunity Fund, the Exposure Artists Program is guided by a shared belief in the need to support creative practice, to cultivate and fund diversity, and to advocate for racial justice in the arts community. Awardees were selected by a panel of regional and national artists and by Foundation staff. In addition to funding, networking opportunities and convenings are planned. The awardees are listed by category below.  
Since its inception, Exposure has awarded $395,000 in grants. These include three artists and two arts organizations announced as the first Exposure co-fellows in January of 2022. 
FIRST-TIME GRANTEE AWARDS (totaling $15,000)
 
Musician Winston Bell has both an eclectic taste in modernized forms of jazz, like lo-fi hip hop, and a longing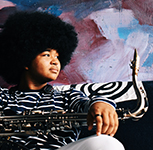 to return to his baseline of traditional jazz. He views the genre as something that can always be modernized and made accessible to many different types of people. Bell creates not only the music that he personally wants to hear, but also the music "that can be readily applied over life's wild circumstances across the populations." Over the last 10 years, Bell has participated in various recording projects, including two projects with his former group, Funky Fly Project, and two records by his father, the drummer, Poogie Bell. Bell also releases work under his own name and has recently stepped to the front of the stage as the bandleader of his first solo act, the Winston Bell Project.  
With this grant, Bell will devote more time to the creation of new material that inspires joy, understanding and solidarity.  

Instagram: @yuji_beats
Twitter: @Yuji_beats
Facebook: Bell Music Group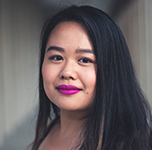 As an artist, Sophia Fang has always wondered what it means to exist in all aspects of life. Fang combines whimsy and community joy to celebrate small businesses, immigrant placemaking and food diasporas in her art. Her watercolor paintings are her love letters to the stories that exist on the margins and the hyperlocal treasures around her. She crafts intentional snapshots of colorful slices of life to celebrate our interconnectedness and to refocus our attention on the symbols of community.  
Fang plans to use the grant to build her early career in public art by taking art courses, joining artist mentorship programs and applying for residencies. She also will grow her small business fund-raising project, Painting Main. 

Instagram: @sophiaqfang
Facebook: Sophia Q. Fang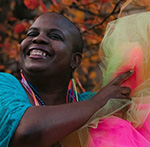 Toni Morrison, American novelist, has been Almah LaVon Rice's inspiration in more ways than just one. As an avid reader and writer, Rice aims to write mysterious, emotionally penetrating and unabashedly beautiful stories with characters readers feel close to. Her writing explores the best of both formal innovation and classic storytelling.  
Rice plans to use the grant for a series of weeklong solo writing retreats where she will finish her collection of Afrosurreal short stories.  

Instagram: @agentsubrosa
Twitter: @AlmahCreative 
---
INDIVIDUAL/COLLECTIVE AWARDS (totaling $130,000)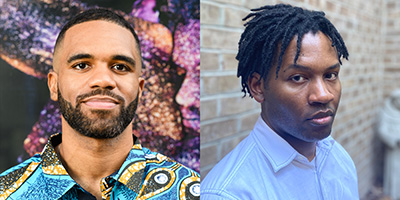 Mikael Owunna and Marques Redd form the Rainbow Serpent Collective, a Black, queer, multi-media art and production collaborative in Pittsburgh. The foundation of their work is reclamation, modernization and extension of traditional African knowledge systems, particularly from ancient Egyptian and West African contexts. These traditions are important because they memorialize the earliest spiritual strivings and insights of the human species, provide potent rituals and symbols that can be used to expand human consciousness, proclaim the divinity of humanity and nature, and can provide solutions for many of the global crises they face.  
The grant will help the collective distribute their upcoming film, "Obi Mbu (The Primordial House): An Igbo Creation Myth," and create new artistic works based on the film. They are also producing a glass sculpture series, "The Sacred Science of Gatekeepers," with the Pittsburgh Glass Center.  
Instagram: @MikaelOwunna and @Marques.Redd
Twitter: @MikaelOwunna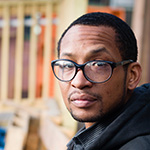 Deavron Dailey is a mixed media artist from Detroit, and now lives and works in Pittsburgh. A recurring theme in his current work is exploring the comparisons and contrasts of these two industrial cities with special interest given to landscape differences, social climate, times of economic hardship and each city's response to these challenges. Dailey uses multiple artistic media forms such as screen printing, painting, ceramics, sculpture, drawing, writing and projects and is constantly inspired by specific locations, buildings and landscape details.  
This grant will help Dailey scale-up his artwork and implement new ideas and processes and actualize his plan to become an art and culture leader creating "change agents" to address complex social systems with creative solutions. 
Instagram: @deavron.dailey.art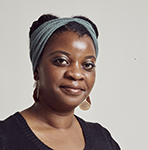 As the daughter of two creative parents, Selima Dawson learned that art could be made from just about anything and that she can provide for herself through her creative work. Dawson is a visual artist and jewelry designer. While studying fine arts and painting at Pratt Institute, Dawson created a brand called Blakbird Jewelry. Dawson's work is also largely inspired by nature and the variety of cultures found in the African diaspora. In 2020, Dawson was accepted to the ORIGINS Residency through Monmade and got her first studio space at Radiant Hall. Last year, she was accepted to the Falling Water Maker's Project. More recently, Dawson has been inspired to expand her creative practice beyond a craft jewelry business to visual arts and storytelling that bridges the gap between art and craft.  
With this grant, Dawson plans to change her focus from business and production to improving her craft and learning new metal smithing processes. She also plans to create a body of work that combines painting and metal work for a gallery show with a theme of genetic memory, ancestry and healing.  
Instagram: @Blakbirdjewelry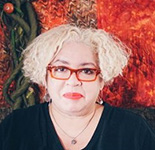 LaVerne Kemp, the premier African American weaver in southwestern Pennsylvania, has created award-winning textiles that have solidified her place as a leading folk artist-craftsperson in Pittsburgh's fiber arts community over the last 40 years. Kemp's work has been exhibited throughout Pennsylvania, Ohio, Texas and Kentucky. Most recently, she was selected by the Smithsonian Women's Committee to participate in the "2021 Craft Optimism" exhibition. Kemp's work is a mixture of contemporary and traditional folk weaving combined with a multitude of influences from African cultures. Each piece is handmade by herself through weaving, beading, stitching, dying and quilting. Her work combines four decades of experience in fiber arts with her artistic sense of design, which allows her to create truly dynamic art and wall sculptures.  
Currently, Kemp has no space of her own to practice and create her art. This grant will help her establish her own studio space.  
Instagram: @lavernekemp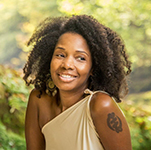 Yvonne McBride is compelled to write because of her people, their struggles and triumphs, her city, and its trials and legacy. As a daughter of Pittsburgh's African American communities, her love for storytelling evolved out of listening to the tales that her family told of the wonderful, yet arduous, life they led in the Hill District, Garfield and Homewood. As a literary artist and oral historian, McBride's work pays homage to the rich, relevant and cultural history of the African American communities of Pittsburgh by excavating these dynamic stories and bringing them to life. Recognizing that tales like the ones she grew up with are often forgotten, McBride finds it important to maintain control of one's stories and how they are ultimately told during and following this period of change.  
This grant will provide McBride with the time, resources and financial stability to work toward accomplishing her career goals, including presenting her debut novel to publishing houses, continuing research and writing for another historical fiction novel and continuing her short stories.  
Instagram: @yvonnemcbridelitlife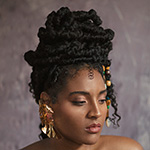 For the past four years, Clara Kent has been able to create music alongside talented peers, perform notable shows locally and nationally, and collaborate with organizations and local businesses. Also a visual artist, she gets her love of painting from her late mother. Using nature, indigenous folklore and femininity as muses, Kent paints pictures manifested from dream states and stories passed down from her African and Native American heritage. Kent focuses on painting images of surreal-like beings and landscapes that have graced the minds and touched the hearts of her ancestors.  
With this grant, she plans a one-year stay at an artist's residency with live-in gallery space and studio. She also plans to cover the costs for further her training and education, purchase tools for advanced courses and finalize the details and materials needed for her first professional solo exhibition locally. 
Instagram: @iamclarakent
Twitter: @iamclarakent 
---
TRANSFORMATIVE JUSTICE AWARDS (totaling $70,000)
 
The #notwhite collective is a group of 13 women artists who use non-individualist, multi-disciplinary art to make their stories visible as they relate, connect and belong to the global majority. The artists are a bi/multi-racial/cultural, immigrants or descendants of immigrants investigating the many ways they are seen or not seen, how they self-identify and how they seek liberation through sharing space and stories, researching and artmaking, and discussion of the history of imperialism and its effect on them and the whole non-white world. The #notwhite collective singularly and collectively excavates histories, exposes realities and exorcises oppression. This grant will provide financial and administrative support to help artists to continue their work and build a new working model that operates on energy and love. 
Instagram: @notwhitecollective
Facebook: notwhitecollective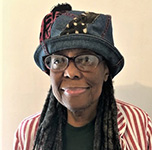 In creating her art, Harriet Buckley captures the everyday life of family, as well as music, dance and historical achievements of the African American community. Buckley is a visual storyteller who uses a variety of mediums including drawing, painting, sculpture, artist's books, leather craft, quilting and wearable art. She continues to grow her art in expression, meaning and purpose by also including social justice in her artwork when speaking out about the wrongs done in society. She will use the grant to purchase additional materials and cover living expenses.  
Instagram: @abuckmark

Muffy Mendoza  ($20,000)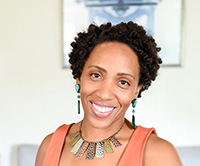 For the last nine years, Muffy Mendoza has dedicated her life to storytelling that forces the American motherhood narrative to be more inclusive of the Black mothering experience. The Brown Mama Monologues is an artistic and cultural extension of this drive to transform the lens through which Black women, mothers in particular, are viewed in the region. She seeks to further embed the stories of Black mothers into the psyches of all people in the region to provide a full-spectrum perspective into the experiences of Black women. With the grant, Mendoza will continue The Brown Mama Monologues as a production that conveys the current Black mothering experience to change the lives of mothers and the perspectives of others. In 2022, they have already contracted storyteller Cynthia Battle to help their mothers go deeper in their storytelling. The funding will allow them to be more stable by providing nearly half of the funds needed for their production. (Photo: Leah Loves That Photography)
Instagram: @brownmamastribe
---
ABOUT THE SELECTION COMMITTEE
Grant awards were decided by a panel of regional and national artists with guidance from Foundation staff.  
First-time funding awardees were selected by Pittsburgh-based artists LaVerne Kemp, craft; Ali Hoefnagel, theater; Tara Fay, multi-disciplinary; Jordan Montgomery, music; TJ Murphy, film; Cheryl Hall Russell, writer; Harrison Smith, visual; Joy-Marie Thompson, dance.  
Nationally recognized artists and activists and Foundation staff served on the selection panel for the individual artists and collectives and for the transformative justice grants. The panelists were: Mike Africa,  Rosa Clemente, Dionne Clemons, Marjani Forte-Saunders, YoNasDa Lonewolf, Rachel Mathews, Taina McField, Malik Robinson, Ashley Walden Davis, with guidance from Foundation staff members Celeste C. Smith, senior program officer for Arts and Culture; Nicole Henninger, program officer for Arts and Culture; and Katie Potts, program assistant. 
---
ABOUT THE PROGRAM ADVISORY COMMITTEE
These Exposure Artists Program guidelines were developed in collaboration with an advisory group comprised of Pittsburgh-based artists representing multiple disciplines, identities and lived experiences: Alisha Wormsley, Andrés Franco, D. S. Kinsel, Mikael Owunna, Naomi Ruth Allen, Sarika Goulatia, Damon Young and Staycee Pearl.