Best of The Best: The Very Top Tax Planning Ideas in 2020 
Thursday, November 5, 2020 10:00 am
2020 has been anything but predictable. Fortunately, as end-of-year approaches and a new tax year follows, Robert Keebler, partner at Keebler & Associates, brings more than two decades of expertise to present The Top 40 Tax Planning Opportunities for 2020. Tailored to attorneys, financial planners and tax professionals, his presentation will help stock your planning toolkits with proven methods to prepare you for any situation and scenario.
CREDITS: 2 CFP and substantive CLE credits pending approval. 2 CPE granted.
There is no cost to attend.
EVENT DETAILS
Thursday, Nov. 5, 2020
10 a.m. – noon
Please register online by Monday, Nov. 2. For questions, please contact Kate McKenzie at 412-394-2627 or at mckenziek@pghfdn.org.

ABOUT THE FEATURED SPEAKER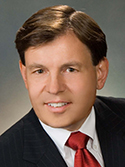 Robert S. Keebler, CPA/PFS, MST, AEP (Distinguished) is a partner with Keebler & Associates, LLP and is a 2007 recipient of the prestigious Accredited Estate Planners (Distinguished) award from the National Association of Estate Planners & Councils. He has been named by CPA Magazine as one of the Top 100 Most Influential Practitioners in the United States and one of the Top 40 Tax Advisors to Know During a Recession. His practice includes family wealth transfer and preservation planning, charitable giving, retirement distribution planning and estate administration. He frequently represents clients before the National Office of the Internal Revenue Service in the private letter ruling process and in estate, gift and income tax examinations and appeals.
This event is sponsored by: