Spring Donor Event: Marvels in Medical Innovation
Behind the scenes with Pittsburgh's medical pioneers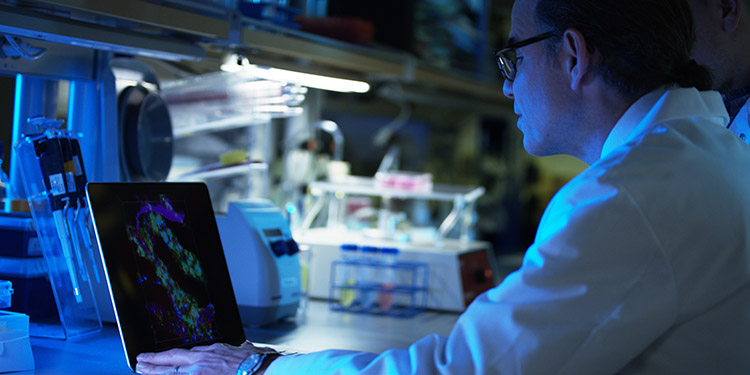 When: Thursday, May 17, 2018 from 3:30 to 7 p.m.
Where: UPMC Hillman Cancer Center
By Invitation
Innovation has long been a hallmark of the University of Pittsburgh Medical Center and its world-renowned staff of physicians, surgeons and researchers. In February, UPMC reconfirmed that reputation by way of a $200 million joint venture with the University of Pittsburgh – the UPMC Immune Transplant and Therapy Center, with its mission of finding new ways to fight cancer and chronic diseases.
On this private tour led by Center Chairman Dr. Stanley Marks, you'll meet distinguished doctors, scientists and clinicians who will detail how breakthrough research is contributing to increased longevity and better quality of life for patients.
Tour topics will include:
Immunotherapy: Learn how researchers led by Center Director Dr. Robert Ferris, are using the human body's immune system to battle cancer.
Integrative Oncology: Hear from medical oncologist Dr. Lanie Francis on how symptom-driven and evidence-based plans that include nutrition and stress management are empowering patients and leading to wellness.
Hear how three recent research chairs endowed by The Pittsburgh Foundation are helping the region recruit and retain medical stars in the areas of:

Innovative Cancer Research
Cancer Immunology
Drug Development for Immunotherapy
For questions, please email event@pghfdn.org.