John R. McGinley Jr.

Chair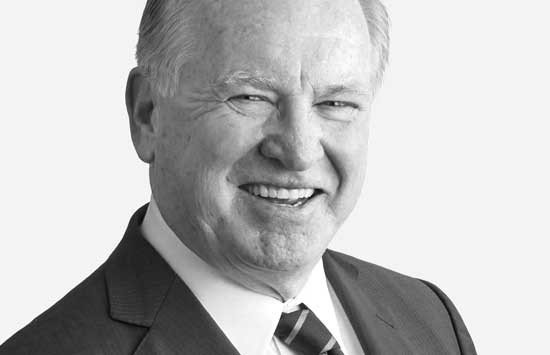 John R. McGinley Jr. joined the Foundation's board in January 2017. He is a trial attorney with Downtown Pittsburgh-based law firm Eckert Seamans, where he also serves as board chair. He concentrates his legal practice in corporate, business, real estate and professional liability matters, and has significant experience handling issues on behalf of nonprofit organizations.
McGinley also serves as chairman of Ballymoney Real Estate Services, a real estate development and management company. He previously served as a member of the corporate advisory board for Pennsylvania's Department of State, and earlier in his career, as an assistant district attorney for Allegheny County.
McGinley's commitment to community service is exemplified by his leadership roles in several area institutions: chair of Duquesne University's board of directors, emeritus trustee at St. Bonaventure University where he also chaired the board of trustees, and former board chair of Pittsburgh Mercy Hospital. He is also the advisor to the Rita McGinley Fund of The Pittsburgh Foundation and has been a strong supporter of the Foundation's leadership initiative and critical needs alerts.