Inaugural grants from Mac Miller Fund benefit arts and recovery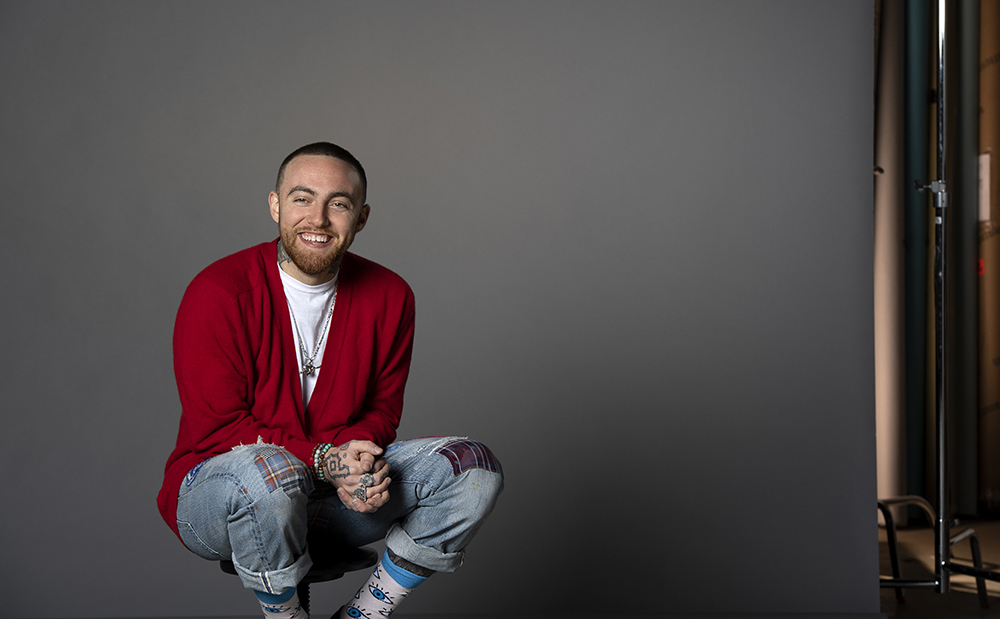 Awards go to Hope Academy of Music and the Arts, and MusiCares®
PITTSBURGH, May 17, 2019 – Two nonprofits dedicated to music and the arts, one of which also provides a safety net to music industry people in crisis, are the first to receive grants from The Mac Miller Fund. The Fund was established at The Pittsburgh Foundation by the family of recording artist Mac Miller following his untimely passing in September.
Pittsburgh-based Hope Academy of Music and the Arts will receive $50,000 to expand its Suzuki Music Program and MusiCares®, a charity of the Recording Academy™, will receive $50,000 to establish the MusiCares Mac Miller Legacy Fund to help young adults dealing with substance abuse.
The Mac Miller Fund now has raised nearly $1 million due to proceeds from the "Mac Miller: A Celebration of Life" concert presented in October, and donations from the public. In announcing the grants, family members of Miller, who also is known as Malcolm McCormick, issued the following statement:
"We're grateful to partner with and support people doing the work. It's a way for us to celebrate and carry on Malcolm's nature — providing opportunities for young people to realize their talents and potential while supporting community. It's critical to us to help provide a safety net for artists who are struggling with substance abuse."
MusiCares provides a safety net to people in the music field in time of need, offering confidential preventative, recovery, and emergency programs to address financial, medical and personal health issues. This includes access to addiction recovery resources and programs. Over the last fiscal year, MusiCares provided more than $6.5 million to assist at least 8,600 members of the music industry—the largest number of dollars distributed, and numbers of clients served in a single year in the charity's history.

The MusiCares Mac Miller Legacy Fund was announced last night in Los Angeles during a special tribute to Miller by his close friend and fellow recording artist Vince Staples at the annual MusiCares Concert for Recovery that honored four-time Grammy Award-winning artist Macklemore. The MusiCares Mac Miller Legacy Fund will help musicians age 27 and under who are struggling with addiction. To qualify, individuals must have a need for financial aid.

Hope Academy of Music and the Arts, an after-school arts education outreach program in the Pittsburgh's East Liberty neighborhood, will use its grant to expand and improve its Suzuki Music Program. Hope Academy provides access to music education to youth who lack opportunities to participate in the arts due to limited family resources and cutbacks in school-based arts programs.
The grant will enable Hope Academy staff to add 40 students to the current roster of 40 who are now taking Suzuki violin and cello lessons, as well as provide instruction for Suzuki flute and guitar. In addition, up to 40 students will have opportunities to continue their studies over the summer through additional lessons and/or summer camp scholarships. The grant will pay for additional instruments, teachers, recitals and audition coaching. It also will fund scholarship recruitment efforts in local schools where the need is greatest. Scholarship recipients receive a weekly group class and a private lesson for the school year. A parent or guardian is present at all lessons and group classes and is the "home coach."
When the Mac Miller Fund was established, Pittsburgh Foundation President and CEO Maxwell King commended the family for establishing a philanthropic legacy that will benefit other artists. In announcing the grants today, he said: "Mac Miller was among the brightest young talents to emerge from Pittsburgh. I can't imagine him wishing for anything more to be done in his memory than this wonderful fund that will help develop young people who are drawn to music and protect them on their journeys. It is such a Pittsburgh thing to do."
More information about The Mac Miller Fund, including how to contribute, may be found at themacmillerfund.org.
---
About The Pittsburgh Foundation
Established in 1945, The Pittsburgh Foundation is one of the nation's oldest community foundations and is the 14th largest of more than 750 similar foundations across the United States. As a community foundation, its resources comprise endowment funds established by individuals, businesses and organizations with a passion for charitable giving and a deep commitment to the Pittsburgh community. The Foundation currently has more than 2,200 individual donor funds and, together with its supporting organizations, assets of $1.2 billion. Grantmaking benefits a broad spectrum of community life within Pittsburgh and beyond. Learn more at http://www.pittsburghfoundation.org.
The Pittsburgh Foundation media contact:
Doug Root, Vice President of Communications
The Pittsburgh Foundation
412-394-2647
rootd@pghfdn.org

About MusiCares
A friend and ally of the music community, MusiCares was established by the Recording Academy to safeguard the health and well-being of all music people. A four-star charity and safety net in times of need, MusiCares offers confidential preventative, recovery and emergency programs to address financial, medical and personal health issues. Through the generosity of its donors and volunteer professionals, its dedicated team works across the country to ensure the music community has the resources and support it needs. For more information, visit www.musicares.org, "like" MusiCares on Facebook, and follow @MusiCares on Twitter and Instagram.
MusiCares media contact:
Christina Cassidy, Communications Director
310-581-8670
christina.cassidy@recordingacademy.com.

About Hope Academy
Founded in 1999, Hope Academy of Music and the Arts is an after-school arts education outreach program that is dedicated to bringing arts to children and youth. Hope Academy provides young people of diverse backgrounds with a safe place to further their personal and artistic growth through the study and performance of theater, music, and dance. The program impacts the lives of more than 365 youth from birth through age 18 each year, helping them discover hidden talents while building self-esteem in a supportive, caring environment. For more information, visit www.hopeacademyarts.com. Follow us on Facebook, @HopeAcademy, and on Instagram and Twitter, @HopeAcademyArts.
Hope Academy media contact:
Ian Faight, Push 7
412-745-7777
ifaight@push7agency.com