Matt's maker spacesPhilanthropy helps grieving family heal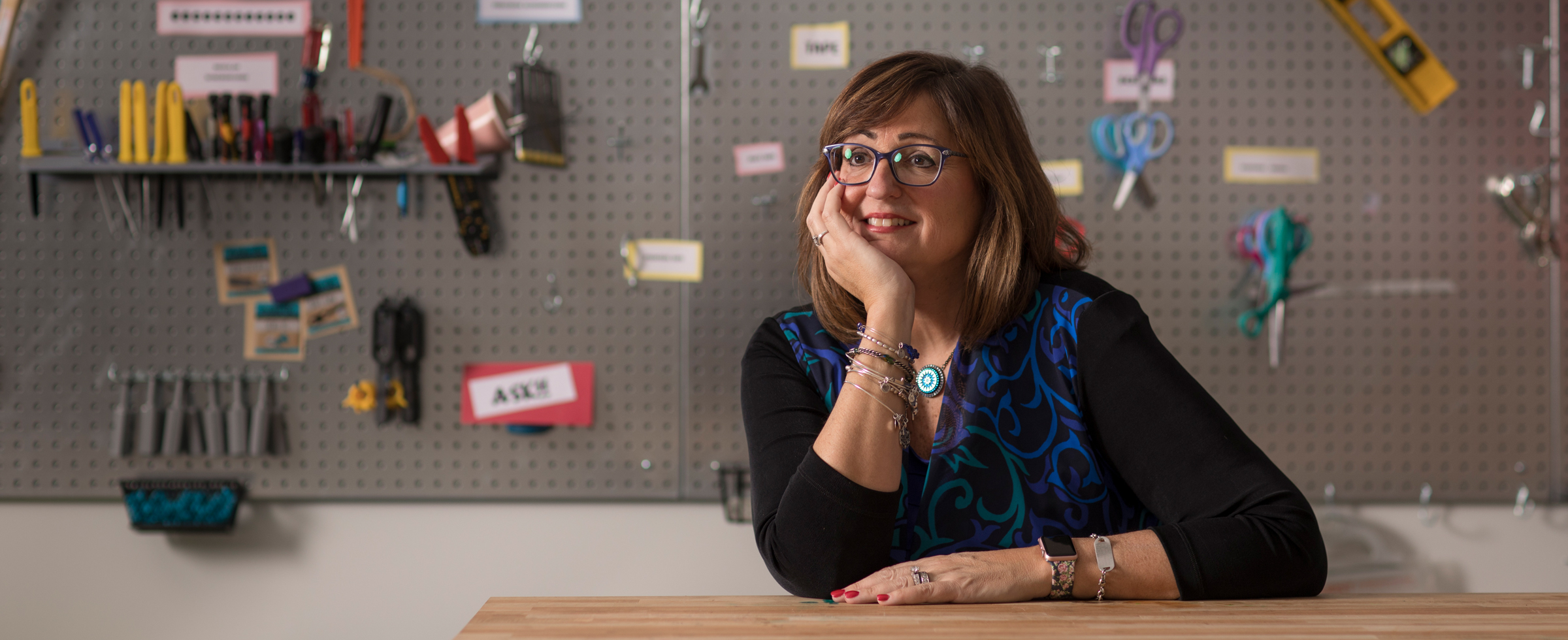 WHEN MATTHEW CONOVER'S LIFE was cut short by cancer at the age of 12, his parents, Noelle and David, wanted to ensure he would be remembered in a way that also would serve to give back to the community that cared for them and other family members during their son's illness.
Noelle remembers Matt as an active boy. He was involved in sports, played percussion in his school band and loved learning how things worked. She describes him as "everyone's friend," a child who loved to help people. While dressing for basketball practice on a school day in October 2001, Matthew found a lump under his arm as he was putting on his jersey, and told his mother.
By the end of the month, Matt had been diagnosed with non-Hodgkin's Lymphoma. "It was like a plane had fallen out of the sky and hit our house," says Noelle.
Matt stayed at Children's Hospital of Pittsburgh for nine months. During that period, Noelle says, friends and neighbors from the Mt. Lebanon community where they live rallied around her family with fundraisers, meal preparations and care for Matt's three siblings.
"Ultimately you think your child will survive to tell their story," she says, "but on July 5, 2002, Matt passed away in our arms in the ICU. We were devastated."
In the months following, Noelle and David surprised themselves in their determination to channel their grief into action that would improve life prospects for others. By the end of that year, the Matthew Conover Memorial Scholarship Fund had been established at The Pittsburgh Foundation from donations received during Matt's illness. "For the last 15 years, we've been giving back and trying to do for people in the community what they did for us when Matt was sick, and even after he passed," Noelle says. "When you give back, you feel better."
A few years later, the family created the Matthew Conover Memorial Fund, separate from the scholarship. The fund's mission has been to transfer some of Matt's greatest loves into a positive experience for others like him facing serious illness.
Video games had helped take Matt's mind off the side effects of his chemotherapy treatments, so that fund's initial grants launched Matt's Media Program, ensuring that every bed in the pediatric oncology unit at Children's Hospital of Pittsburgh had either a computer, PlayStation or Xbox. Then, in 2016, when the Conovers' youngest child was graduating from Mt. Lebanon High School, the family decided to give back to the schools that had educated them and their children: the Matt's Maker Space Program was launched.
"Matt was that kid who loved to play with Legos," Noelle says. "He was always tinkering and playing with things. He was the type of kid who would take something apart to see how it worked. These maker spaces encourage that experiential learning. It's about changing the way kids learn, giving them the opportunity to use their hands and figure out the properties of how things work on their own."
A $175,000 grant from the Matthew Conover Memorial Fund paid for the installation of maker spaces in all seven elementary schools in the Mt. Lebanon District. Each one is different, and programming is based on curriculum.
"Not every child learns the same way; we've known that for a long time," says Michelle Murray, principal of Julia Ward Howe Elementary School and coordinator of the Maker Space program. "These spaces represent a resurgence of a type of learning that allows children hands-on exploration of science, technology, engineering, art and math concepts."
Some examples: kindergarteners reading "The Lorax," by Dr. Seuss, would make trees based on those in the book; third-graders apply engineering lessons to learn to build bridges with different materials. Some spaces allow students to learn about robotics, computer programming — even sewing.
"The students love Matt's Maker Spaces," Murray says. "These are a wonderful legacy in Matt's memory."
Now, the Conovers are expanding the program beyond elementary schools, creating a nonprofit that will fund the opening of at least one new maker space every year. This year, spaces will open at St. Paul's Episcopal Nursery School in Mt. Lebanon, Children's Hospital of Pittsburgh and Our Clubhouse, formerly Gilda's Club, in the Strip District.
Noelle says building the program through her son's name has helped in the family's healing.
"We want people to remember Matt, and this is a way for people to know who he was," she says. "Our fund at The Pittsburgh Foundation has been the most rewarding philanthropy we've done as a family. Being able to give back to the community helped us find our new normal."
Original story appeared in Forum Quarterly - Spring/Summer 2018