The mother of reinventionProfessional Advisors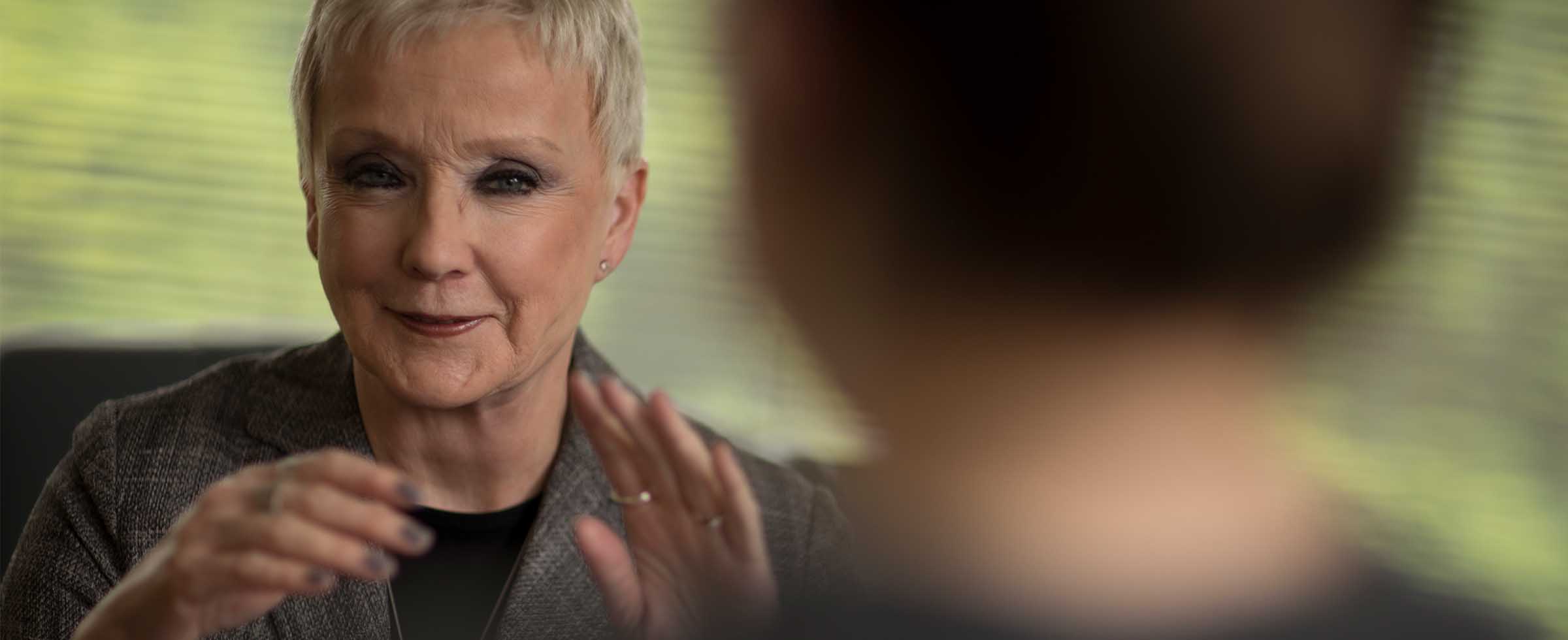 THE PLAN WAS SPONTANEOUS and simple. It was 1976 and Christmas was approaching. Ken Musuneggi, a Marine on temporary duty in Memphis, had secured leave for the holidays and was preparing to meet his wife, Mary Grace, who had traveled ahead of him with their infant son, Christopher, from the Marine Corps base in New River, N.C., to Pittsburgh to be with family. It would be their first Christmas together with Christopher, surrounded by their extended families.
About 30 minutes outside of Pittsburgh, Ken's car was struck by an oncoming vehicle after its driver had fallen asleep. Both men were killed instantly. Ken was 25 years old.
"In that instant, my life changed forever," Mary Grace wrote in her first book, "A Man is Not a Plan: Success Strategies for Independent Women." "I was no longer a wife and stay-at-home mother living in officers' housing; I was a single parent of an infant, with no job and no place to live."
The array of emotional and mental challenges that accompany such an unspeakable event could have been debilitating, but she picked herself up and soon found a teaching job and an apartment. In 2002, she founded The Musuneggi Financial Group to help others achieve financial independence. Musuneggi has written two books and regularly speaks about how women can build financial literacy and self-confidence to support their families and generate wealth.
BEING A SINGLE MOM WAS NOT ACCEPTED when I was a young woman. It was either the result of a tragic divorce or from a spouse passing away. Today, being a single mom by choice or by chance is more acceptable. And the interesting thing is that women don't necessarily think of themselves as more independent as a result. A single mother's independence should be more prevalent now, more celebrated, but it's not.
In part, I think that's because women don't know quite how to take advantage of the resources that exist, or aren't aware of them. And, women need an education that opens doors to the jobs that allow them to reach their goals. When I was rebuilding my life, I wanted to buy a house but the prospect of owning one forced me to advance my education so I could earn more. Though society has changed so much, single mothers today still face many of the same challenges I did 40 years ago.
My mother was a role model. Since my father traveled a great deal on business, my mother raised my brother and me pretty much on her own, while taking care of her elderly mother and father. My parents divorced when I was about 10, and my dad died a few years later, but she never said an unkind word about my dad to me. When my husband died, she was a source of strength to me, especially when I was raising a child on my own, starting a business and later going through a divorce.
Although she never made much more than minimum wage most of her life, she had her own "financial plan." She called it the 10-10-80 plan: From her income as a sales clerk in a music store, she saved 10 percent, gave away 10 percent and lived off the remaining 80 percent. I can never remember us doing without, but our lifestyle was very simple. She was never in debt, and she was an active part of our church and community.
In my practice, we see a lot of women who are really challenged dealing with financial matters because they're on their own for the first time, either after a divorce or because they've lost a spouse. They don't have the confidence yet because they haven't had that responsibility before.
Losing a spouse at an early age shaped the strategies I now live by. I tell my clients that you have to seize the day. While you cannot always control what happens, you can make the choice to control how you handle what happens. You reap what you sow. And, as the book title says, a man is not a plan.
The strategies I share with my clients seem to be working. Many of my family clients have built their financial foundation and now want to leave money to a specific charity. We also have clients who are single with no kids and are looking for meaningful ways to share their wealth. The Pittsburgh Foundation is a perfect place for achieving those goals. It's one of the best discoveries our firm has made. I personally have included the Foundation in my will and my significant other's will because funds there are established in perpetuity.
The Foundation also offers a way to honor family members. Giving can happen for young people just doing a budget, as well as for clients who are further along in their lives. We ask clients if they give to charity. If they're working and getting ready for retirement, a charitable fund enables them to continue their charitable giving.
I have a client who inherited money from his mother and started a fund in her honor using IRA dollars. He gets a tax deduction and doesn't have to make a required minimum distribution. The fund provides him with a way to benefit his church and alma mater in a more permanent fashion.
When you've earned your wealth, you want to protect it even when you're giving it away. I'm sure that people have given to charities where the money isn't used the way they want it to be used. But that doesn't happen at The Pittsburgh Foundation. They find the right organizations, follow up and ensure that funds are spent wisely. That gives people peace of mind.
The Pittsburgh Foundation also gives our clients who are looking to share their assets the opportunity to reach out to all segments of the population, beyond the people and organizations they might already know. And the fact that the Foundation's focus, through 100 Percent Pittsburgh, is on single women raising children is important to me.
I still get the most joy from watching people accomplish their goals. Some of the best clients we have came in genuinely not knowing what they could do. Could they save enough to put their kids through college? Could they afford that house? Could they leave a legacy to benefit others? Helping them define and achieve those goals is my absolute favorite part of what I do.
Original story appeared in the Report to the Community 2016-17