Finding the proper balance: Foundation mission, quality of life draws Hezel back to Pittsburgh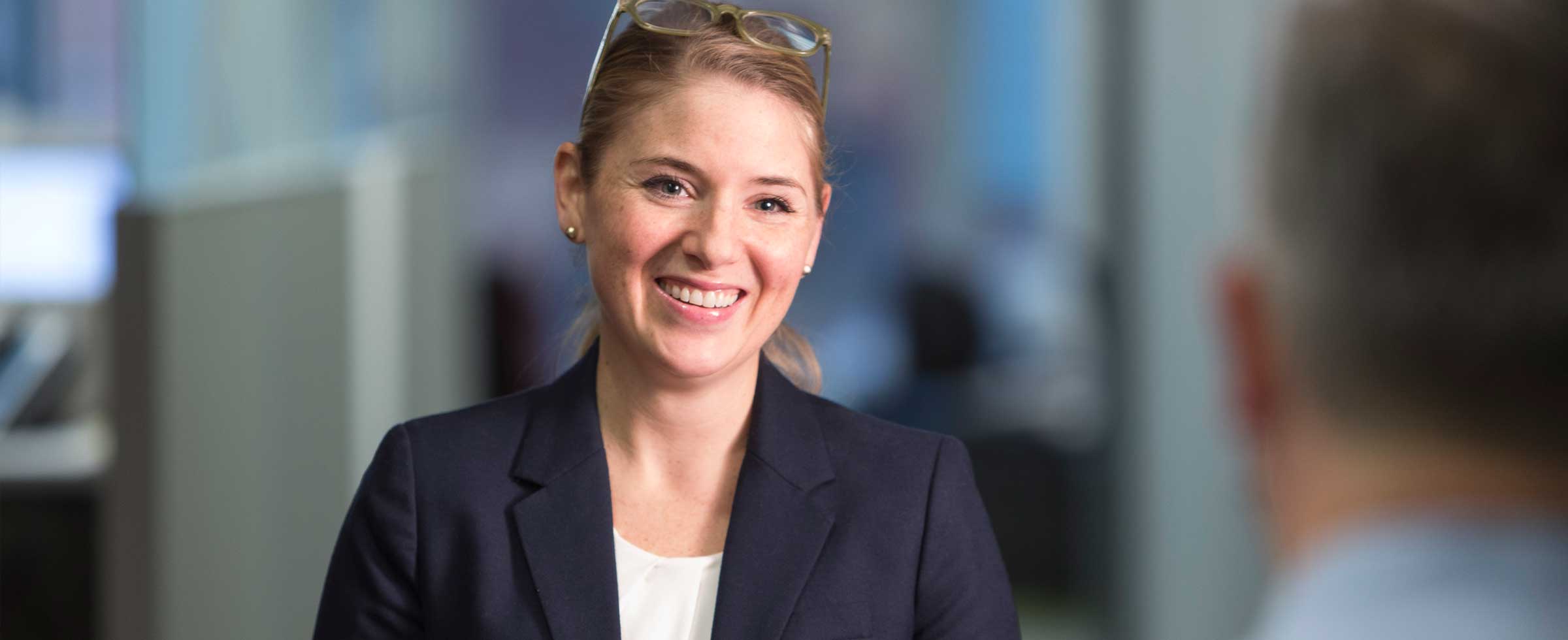 During her time working for the U.S. Embassy in Stockholm, Sweden, ASHLEY HEZEL learned the Swedish word lagom. It's one of many in that language that lack a direct English translation. The basic translation: "just the right amount." It's an apt description for the lifestyle preferred by most Swedes: no excess; just enough of what is necessary for proper balance.
Lagom also is Hezel's description for what brought her back to Pittsburgh and to a key position at the Foundation. A Nashville native, she fell in love with the city while earning a master's in public and nonprofit management from 2006 to 2009 at the University of Pittsburgh's Graduate School of Public and International Affairs. She appreciated what Pittsburgh offers in terms of work–life balance.
"Pittsburgh is in a unique place," Hezel says. "It's a bit of an underdog from the boom industrial years, and underdogs have heart. Although Pittsburgh is topping charts from food scenes to livability, it's that underdog heart that causes us to pause, look around and make sure the renaissance is working for everyone. The Pittsburgh Foundation is central to this message, and choosing to join an organization that is focused on 100 percent of the population is true to my public-spirited ethos and also the life lessons I learned in Sweden."
After six and a half years in Stockholm, Hezel and her family returned to Pittsburgh. She is now grants manager for the Foundation.
"As I began looking for work in Pittsburgh, I realized that I was a nonprofit generalist in working for a nonprofit mission," Hezel says. "Throughout my career, both volunteer and professional, I had gotten behind many wonderful yet very different missions. At The Pittsburgh Foundation, I don't have to choose one mission; our mission encompasses so many worthy needs right within our own community."
That job doctrine is Ashley's lagom: just the right amount of many things. As the grants manager, Hezel is the primary conduit linking the Program Department, Development & Donor Services and grantees to ensure compliance with federal regulations and manage processes to the satisfaction of all parties.
"[Ashley] has brought experience as a grantee as well as her bright personality to a complex and demanding job," says Vice President of Finance and Investments Jonathan Brelsford.
Since stepping into the job in September, Hezel has already worked across departmental teams to improve the scholarship search function on the Foundation's new website.
Original story appeared in Forum Quarterly - Winter 2016