Aaron Curtis Sekora Memorial Fund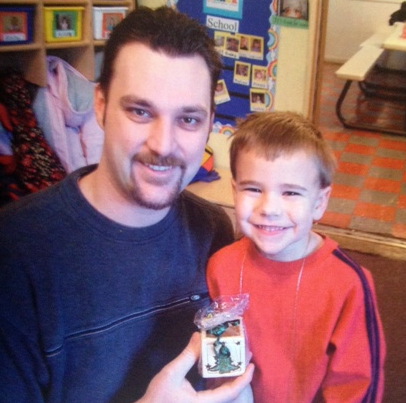 Aaron Sekora's passion was in helping children in need. Through his gifts of art and gentle human touch, he improved kids' lives through decency, kindness and humor. His mother, Sharyn, shared an example of that innate ability.
Aaron embarked on a mission trip as a youth and came upon a young boy who had experienced a traumatic event and had not spoken for over a year. Sharyn said the professionals who worked with the boy were amazed at her son's abilities. "During his first day with this boy the teachers saw Aaron and the boy drawing and talking away!
"Aaron profoundly touched so many people--especially children--in his short life," she said. "He had a God-given talent in art and he always chose to work with troubled children, often with little or no pay. Through his love and compassion, he connected with and helped children who were often untouchable by others."
Aaron, a Greensburg native, died at the age of 31 on July 12, 2008. A son of Robert H. and Sharyn D. Sekora, he was a graduate of Valley School of Ligonier, Greensburg Salem High School and West Virginia University, where he earned degrees in civil engineering and fine arts. He was a vice president and founder of the Gamma Beta Phi Service Honorary, the largest student organization at WVU and spent much of his time as a volunteer of the Shack Neighborhood House near Morgantown, W.V. After graduation, he worked for the Shack and continued two years through Americorps.
The Aaron Curtis Sekora Memorial Fund was established in his memory through the Community Foundation of Westmoreland County in 2017, benefiting children in need.
"The ultimate goal of my art is to pass on the lesson I've learned, which is: Compassion should always trump materialism. But to be truly compassionate you must first find balance in your own life." – Aaron