A Passion for Storytelling: Deanna GarciaStaff Profile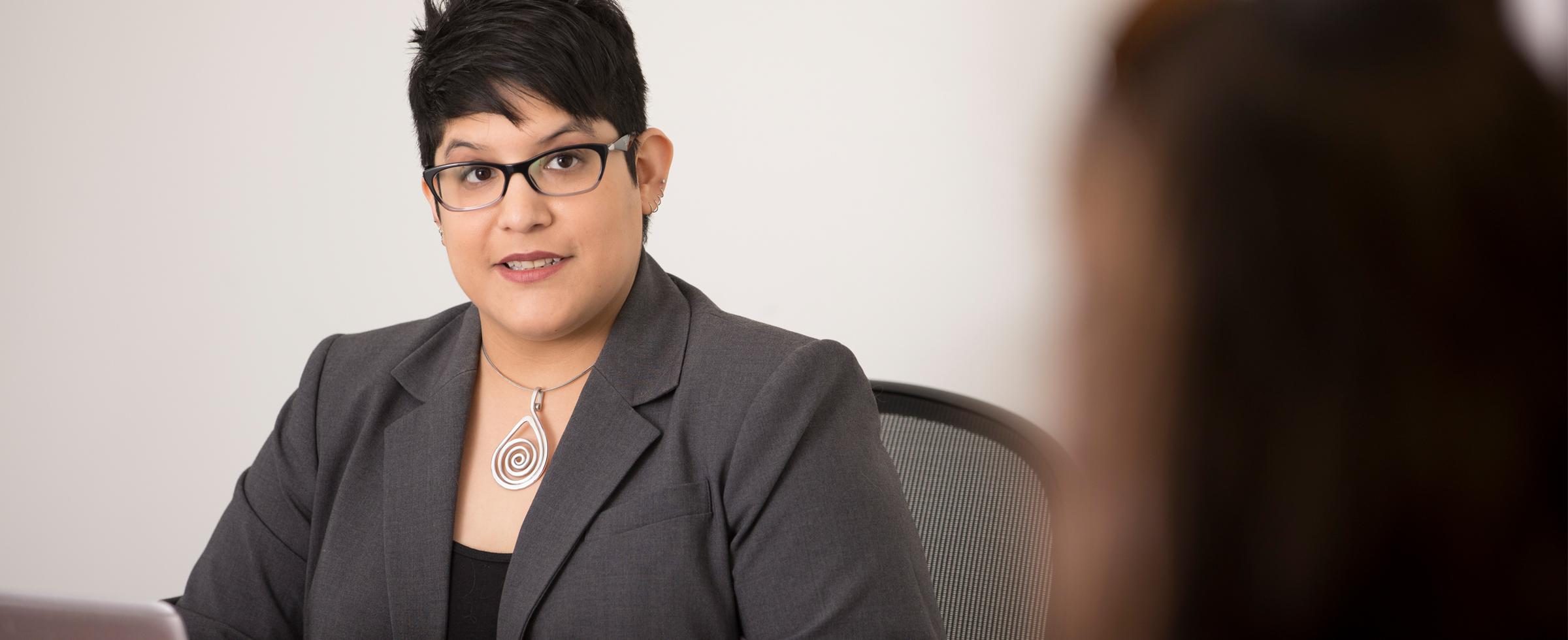 SINCE HER EARLIEST DAYS IN PUBLIC MEDIA, in 2001 when she was a student news reporter at KRWG-FM in Las Cruces, New Mexico, to 2017, when she reported the news for WESA-FM, Deanna Garcia's reporting has given voice to marginalized people.
Her first feature, about a rash of unsolved murders of women who worked at maquiladoras, or border factories, in Juarez, Mexico, won a 2001 New Mexico Associated Press award, and transformed her perspective. "I realized that there are populations of people who are invisible and feel left out of the human experience because people look right through them," Garcia says. "Telling their stories is a way to change that."
Garcia's career in public media took her first to an internship with Morning Edition at NPR's national headquarters in Washington, DC, and later to WXXI-FM in Rochester, New York, where she was the local host for NPR's All Things Considered. She later moved west to Greeley, Colorado, where she worked for KUNC-FM and increasingly found herself reporting about racial tensions, immigration and inequality related to economic and demographic changes in that community.
She discovered those same issues in Pittsburgh in 2011 when she joined the newsroom at WESA-FM, serving first as a general assignment reporter, then assistant news director, interim news director and senior reporter covering arts and culture. There, she sought out stories of communities of  color such as Homewood and Braddock, which, Garcia says, "were afterthoughts" a decade ago, but are now often at the center of the station's reporting on gentrification and equity.
By last fall, Garcia found herself wanting to be more vocal about injustice. The Foundation's Communications department, with its focus on  storytelling to amplify the work of donors, grantees and the people they serve, offered that opportunity.
"Working here is a way to focus on those issues I feel really passionate about: racial tensions, income inequality and attacks on transgender and LGBTQ communities," Garcia says. "And I'm learning so much. The scope of what the Foundation does is so much larger than I realized."
Original story appeared in Forum Quarterly - Spring/Summer 2018