Planning with a purposeAdvisor Profile: An Attorney's Passion for Philanthropy Makes Her More Than an Intermediary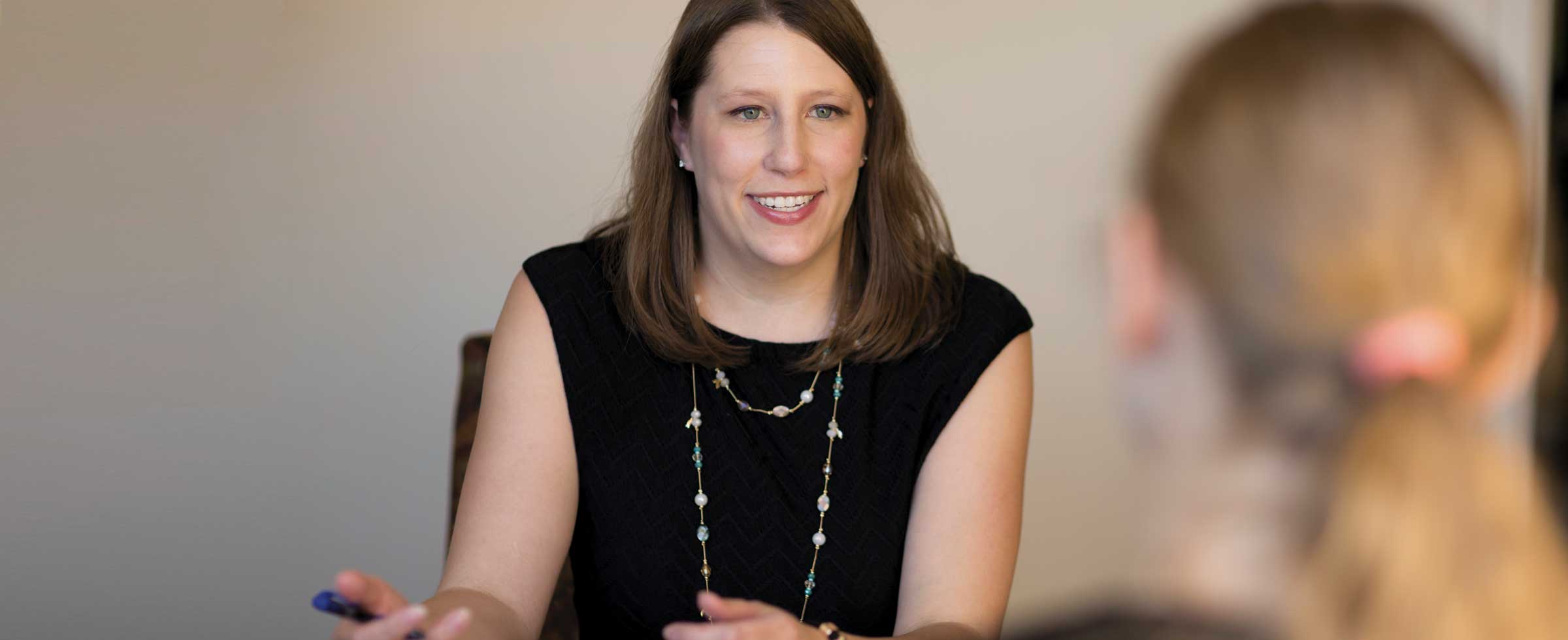 FOUR YEARS AGO, a Pittsburgh Foundation donor who wishes to be anonymous listed a South Dakota educational organization as one of three charities to benefit from her estate. Lindsay Aroesty, the Foundation's director of donor services, followed the standard verification and due diligence process, one of many services offered to fund holders.
She discovered that the South Dakota "school" wasn't a charity at all. The organization was writing fake letters from students to unsuspecting donors. Once apprised of the situation, the grateful donor asked Aroesty to change her memorandum of understanding to remove the fraudulent organization and replace it with a Pittsburgh animal welfare group.
"My client has worked hard for her money and trusts The Pittsburgh Foundation wholeheartedly to make sure her funds go where they should go and that they are spent in the way she wants them to be spent," says Tracy Zihmer, the Pittsburgh attorney and professional advisor who has had the donor as a client for five years.
Zihmer shared this story as a testament to the level of service the Foundation supplies her clients. "Lindsay's work was a great eye-opener for my client about the level of protection the Foundation offers," she says.
That experience cemented Zihmer's confidence in the Foundation as a trusted partner in her clients' charitable giving.
"I've had a behind-the-scenes view with all of the estate administration I've done, and seeing how seriously everyone at The Pittsburgh Foundation approaches their work is reassuring," she says. "I've been in meetings where six Foundation staff are in the room working with the client to fulfill their wishes, making sure everything's handled properly."
Zihmer has been impressed with the passion of the Development and Donor Services staff — how interested they are in the clients' philanthropic interests and what they want to achieve.

Attorney and professional advisor Tracy Zihmer's dedication to charitable giving is rooted in her personal commitment to help others.
"I talk about the Foundation with everybody," she says.
Over the past few years, Zihmer has guided 10 of her clients to establish funds and estate plans at the Foundation, and more are in the pipeline.
For Zihmer, who started her own firm in Mt. Lebanon last spring, the confidence in the Foundation's care and concern for clients was well-established. Zihmer's responsibility, she says, is to "open my clients' eyes to all their options."
Her clients have established funds that support a wide range of causes — animal welfare, higher education, disaster relief and religious charities among them. Several have dedicated their giving to the Foundation's discretionary fund supporting basic needs for the region's residents. Others are giving to 100 Percent Pittsburgh, the Foundation's organizing principle that commits to helping the 30 percent of Pittsburgh-area residents who have been left out of the recent economic resurgence to become full participants.
Zihmer's active role in helping her clients realize their rewarding philanthropic goals reflects her own passion for charity work. A Pittsburgh native and resident of Bethel Park, she has given her time to many organizations, including Mon Yough Community Services, where she volunteered as an adult service coordinator aiding adults suffering from bipolar disorder or schizophrenia. She's also served as a therapeutic staff support volunteer for children with autism through WJS Psychological Associates.
"My responsibility is to open my clients' eyes to all their options. I ask them 'What are your thoughts on charitable giving? Has that ever been something you've been interested in?' And they almost always say yes."
TRACY ZIHMER, Zihmer Law Firm
She provides pro bono legal counsel to several organizations, including Chatham University's women's business center and KidsVoice, a Pittsburgh nonprofit that represents several thousand abused, neglected and at-risk children each year in Allegheny County's Juvenile Court.
One of Zihmer's goals in establishing her own law practice was to have the freedom to do more for the community through hiring, volunteering and sponsoring. Next year, she plans to establish a program providing discounted legal services for military, police, fire and EMT personnel in the South Hills.
Senior Development Officer Kate McKenzie says Zihmer's confidence in the Foundation's work quickly transfers to her clients and results in stronger Foundation relationships.
"The fact that Tracy started her own firm says a lot about her," says McKenzie. "She works very hard to make sure her clients get the most out of their estate planning. Because she is philanthropic herself, she understands how important it is to her clients to be the same way."
Original story appeared in Forum Quarterly - Fall 2017