Officer Rocco K-9 Memorial Fund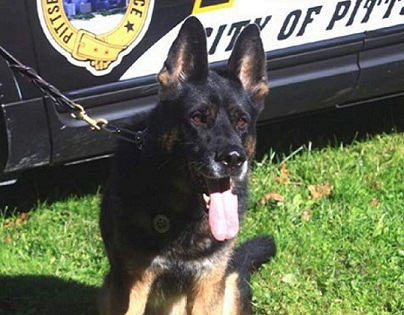 The Pittsburgh Foundation and the City of Pittsburgh are inviting public support for a special fund established in memory of Rocco, the Pittsburgh Police K-9 Officer that died from injuries received when stabbed while on duty.
The fund has been created to provide on-going care, training and support for the City of Pittsburgh Police Bureau – Canine Division.
Rocco, the eight-year-old German Shepherd was stabbed in an incident in Lawrenceville on the night of Jan. 28, 2014. Three officers, including the dog's handler Officer Phil Lerza, received injuries in the incident. Rocco, who specialized in locating guns and detecting accelerants, joined Pittsburgh Police in 2008.