#StillSaaling: The Miles E. Saal Memorial Fund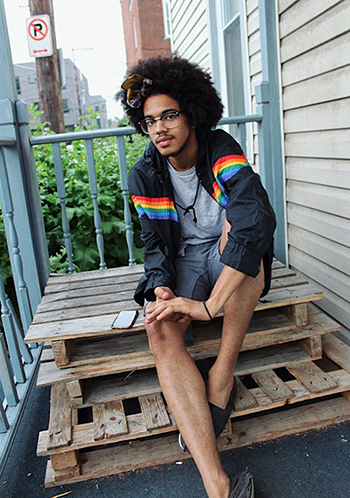 Miles E. Saal was an artist and classically trained musician. After relocating to Pittsburgh, Pennsylvania in 2013, Miles quickly established himself as a significant contributor to the growing local Hip Hop community. Under his pen name, Yung Mulatto, he used his talents as a visual artist to create zines, record covers and other music-related marketing materials in support of the growing, local Hip Hop community. As a beat producer, he added to the Pittsburgh collective scene by working with many musicians to help them shape their unique sounds. He stressed the need to work together to uplift the varied talents that Pittsburgh had to offer, earning in music and artistic circles the unofficial title of "Creative Director of the Local Hip Hop scene."
Miles' impact on the Pittsburgh Hip Hop scene was profound. In a December 8, 2017, post on the In the Rough online magazine, Ian Welch said, "Miles made the youth and creative scenes in the city tighter by connecting people with different people. He saw something in ourselves and brought it out of all of us to make the scene great."
Miles also suffered from depression and unfortunately lost his battle with the disease on November 30, 2017, at the age of 21 years. #StillSaaling: The Miles E. Saal Memorial Fund was created in Miles' memory to continue his work of supporting young and upcoming artists many of whom, like him are in need of mental health services. The fund's mission is to support non-profit organizations and projects that focus on the arts community in efforts of outreach, education and treatment of mental illness as well as highlighting their creative productivity, especially among African Americans artists.
In that same In the Rough feature article, Alex Young summed up Miles' contributions in this way: "Miles gets credit for so much now and more in the future because, without his links to relationships, we'd still be stuck unwilling to leave our own worlds and adventure in someone else's."
Learn more about Miles E. Saal and his work as Yung Mulatto.
The #StillSaaling: The Miles E. Saal Memorial Fund provided grant funding to the following nonprofit organizations in 2021:
Photo credit: Alex Young