Meet advisor Shana Bielich, CFP®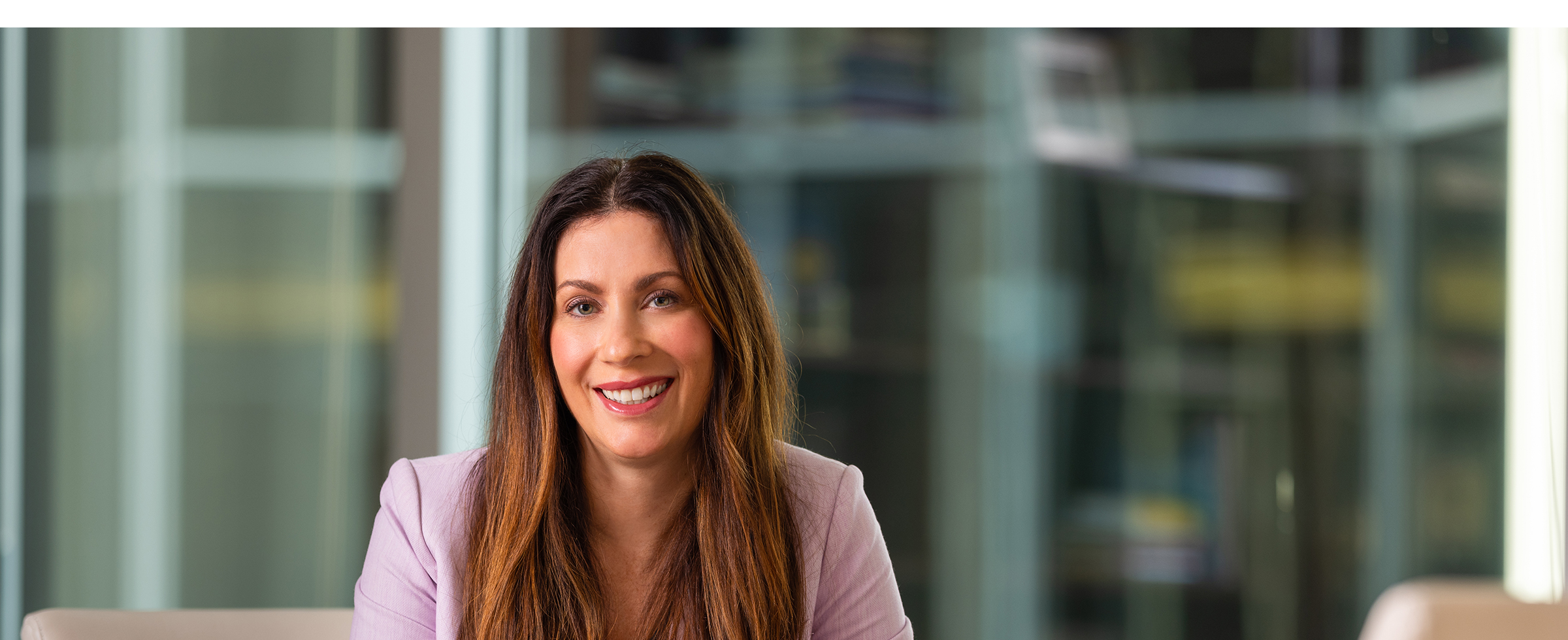 Relationships and respect are at the center of the connections that Shana Bielich, vice president and director of wealth management at Coghill Strategies, has created for her clients. She considers The Pittsburgh Foundation a key part of the equation. "The Foundation has always been a strong partner for us and our clients. I feel very fortunate for how this relationship has helped my clients," Bielich says. She spoke with the Foundation about how she came to be a wealth manager, how empathy is at the center of her financial planning practice, why she loves working with clients to achieve their financial and philanthropic goals, and how she's working to introduce young women to the field of wealth advising.
---
At the heart of this work is that I truly care about the clients and their families  — their concerns, and their worries. My role is to help them live a fulfilled life, whatever that looks like for them. What's funny is I never intended to be an advisor. My original plan was to be a nurse because I really enjoyed helping others. I quickly realized that biology and anatomy were far less interesting to me than connecting with people. I started out in business communications, but after a friend connected me to people working at Federated Investors and that's when I stumbled upon this industry and realized how connected it actually was to nursing by way of helping and caring for others.  
I love the complex nature of this work. I had a successful career in marketing at Federated Investors for over 11 years but wanted to see the impact of our work on individuals, families and business owners. In 2010, I met Carrie Coghill, a woman CEO in this male-dominated field, and that meeting really energized me. I wanted to understand how to make people's wealth more productive for them. I've been with Coghill for 12 years now and I'm a vice president and a partner. Our firm provides highly personalized wealth management solutions that go beyond traditional investment management.
The role of philanthropy: For the clients we work with, philanthropy and giving back is often a core value. We ask our clients: What are you passionate about? What kind of legacy do you want to leave? Those conversations deepen our relationships. Over time, I come to know so much about their lives, and their children's lives because I want to be there to help them when their parents are gone. It's so much more stock picks and balance sheets. When clients say "What would we do without you?" that's so gratifying to me, because I know that what we do provides real value.
When discussing philanthropy our analysis begins with cash flow projections to determine how much wealth a client will have to pass to the next generation. This helps to model what their estate might look like at any given time. Often when we show them that number, clients are surprised that they have the resources for philanthropy. With the help of The Pittsburgh Foundation, we talk about how to gift in the context of their overall goals. We consider a variety of planning strategies to accomplish their goals whether it be reducing the size of their estate due to changing estate tax laws, creating an income stream for themselves or their children, all while supporting the charity or charities of their choice and receiving a tax deduction for making that gift.  Our partnership with the Foundation helps us create real value for clients and good for the community.
Responding to market conditions: There has been a significant amount of volatility in the market this year, and that can be unsettling. To provide comfort and reassurance that their long-term plan is intact, I like to point to past periods of volatility to help put things in prospective that markets have been through this before. Whether it's volatility, or tax and estate law changes or something more personal to clients  — like buying a second home, navigating divorce, selling or buying a business, receiving an inheritance — my job is to give prudent advice and be by their side through all life moments, both good and bad. And, the changing legal and political landscape keeps us on our toes. We must be ready at any point and take that holistic approach so that we're investing to create wealth, while also considering tax planning, charitable giving and estate planning. They are all so intertwined and are things that advisors should be talking to their clients about often.
Encouraging diversity in the field: A top priority for me personally is to help shape the next generation. We lack diversity in this industry, so one of my goals through the Financial Planning Association is to encourage young women to know that wealth management is a rewarding and fulfilling career. Women bring an added dimension of empathy and connection, and, ultimately, it's about building relationships so that clients trust you to help them achieve their dreams.
# # #