Shaping a LegacyPandemic pushes many to estate planning.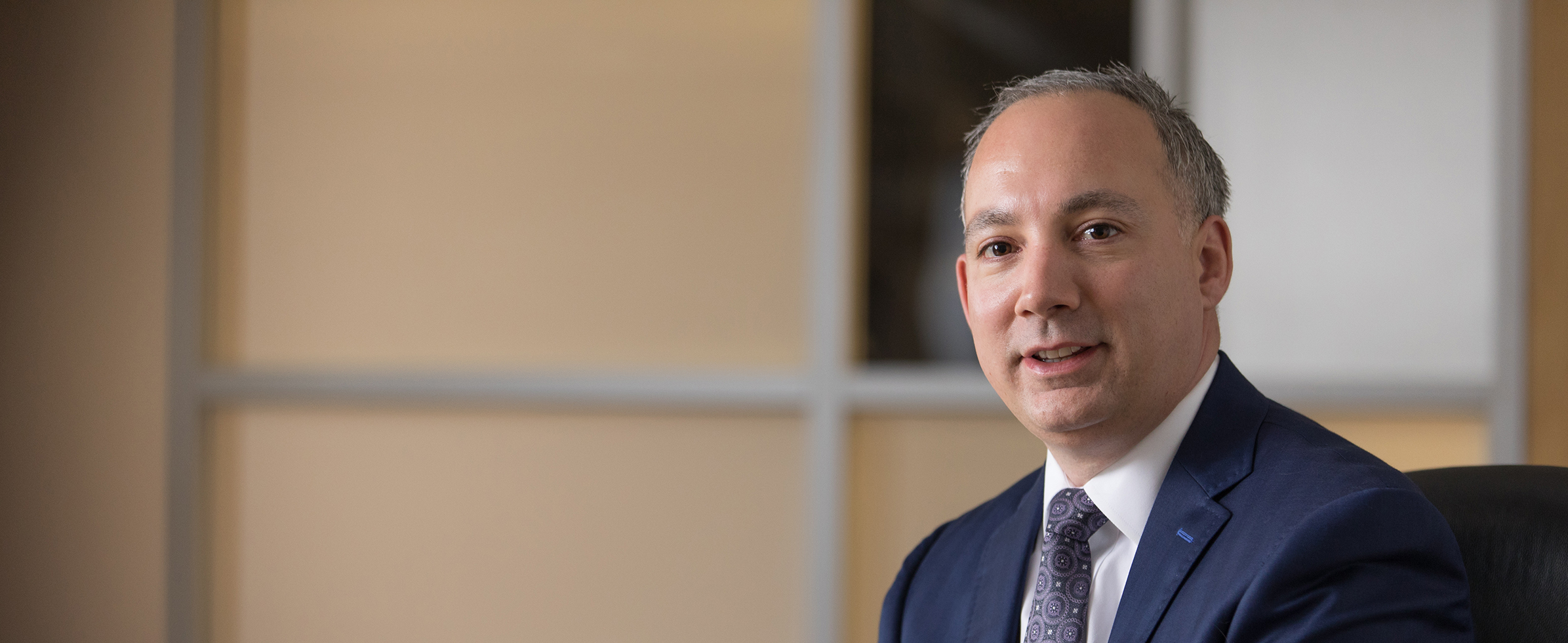 MARCUS J. RANUM'S PLANS ARE NOW SET. The retired software company executive from Morrisdale, Clearfield County, is 59, single and has no children. After watching three friends succumb to cancer last year, he decided to complete his beneficiary designations in his estate plan. "My money needs to go somewhere when I die," he says, "so I might as well have some say in it."
He started the process in November, not knowing how far ahead of the curve he would be.
Financial advisors across southwestern Pennsylvania who work with The Pittsburgh Foundation's Development and Donor Services team are reporting significant increases in numbers of clients doing estate planning—wills, living wills (advance directives), power of attorney, revocable trusts—because of COVID-19.
My parents' approach in their estate planning has been to make sure that everything will be neatly taken care of with a minimum amount of hassle, and I think that is an excellent idea."
--MARCUS RANUM
Since public health experts have determined that Americans will be living with the virus for one to two years before a vaccine is produced, many financial advisors' clients are making estate planning a priority, especially older Americans who are at increased risk. A Caring.com survey conducted this year found that only 48% of adults 55 years of age or older possess estate planning documents, a 12% drop from last year. This can leave burdensome decisions to heirs or the court system. Ranum's experience with his friends convinced him to take on the responsibility.
"My parents' approach in their estate planning has been to make sure that everything will be neatly taken care of with a minimum amount of hassle, and I think that is an excellent idea," says Ranum. "I've had friends who, on top of the devastation of losing a parent, have had to deal with the headaches related to estates and burials and selling property."
Ranum's financial advisor, David DelFiandra, an attorney and partner at Leech Tishman, reports a 30%–35% increase in clients, both new and existing, who want to complete estate plans. The wave began in January with the passage of the Secure Act, which made sweeping changes to the laws governing qualified retirement plans. It intensified in March when the coronavirus spread to the United States.
Financial advisors and attorneys are working diligently to incorporate COVID-19–related government benefits into estate planning. And clients need to be prepared to sort through a range of issues that the pandemic has highlighted. "Some clients have a fear of addressing end-of-life decisions," DelFiandra says. "Others don't want to incur legal fees." But he has a standard response: The emotional and monetary costs of ignoring estate planning are always much higher.
"An effective estate plan will ensure that a client's assets go to chosen beneficiaries for the least amount of tax," he says.
Ranum says that completing his plan has given him peace of mind that comes from being intentional in his personal philanthropy.
He and DelFiandra established a charitable remainder trust that will establish a fund to provide technology training for students from low-income families. "Current policy is punitive toward the most vulnerable," Ranum says. "I think that is horrible and would like to see if I can foster some future attorneys because sorting out the current mess is going to take many good attorneys."
Ranum says he draws comfort from the certainty of a solid, legally certified plan that covers the full range of obligations and wishes after death—from funeral arrangements to asset distribution.
"My CPA is the executor of my estate and will be arranging a small going-away party when it happens, which I will, unfortunately, not be able to attend," jokes Ranum.
DelFiandra is happy to have played a part in turning Ranum's wishes into reality and says Ranum's "party" plan "is a testament to the good that can come from working through diverse viewpoints and outlooks to get to a plan that represents clients' best intentions in life."

Original story appeared in the Forum Quarterly Summer 2020.