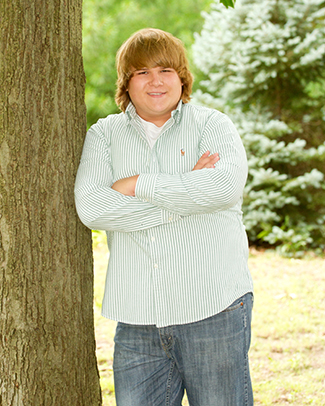 Spenser Flowers, an active member of the Hampton Township community, died on Jan. 1, 2017, at the age of 20, from an accidental heroin overdose. Spenser's struggle with addiction was relatively short but ultimately deadly. Throughout his battle – with his family's caring support – he remained kind, loving and so very, very funny. Two days before he died, he agreed to return to treatment. He spent two hours the night before he died researching facilities to identify the rehab program into which he wanted to commit. Spenser didn't want to die – he wanted to stop using drugs and begin recovery.

Spenser's Voice Fund was established by his family members, Tina, Chris and Sam Flowers, to honor Spenser's spirit and voice, and to support organizations and agencies working to curb the drug epidemic in young adults.
Since inception, Spenser's Voice has made grants in excess of $200,000. Grants made from the fund in 2023:
Previous Grants
Sage's Army: 2021/2022 grants from Spenser's Voice were utilized for the Teen and Young Adult SMART Recovery program.

St.

Paul's United Methodist Church/Resource Center for Teens & Young Adults

:

St. Paul's, in Allison Park, Pennsylvania, is the Flowers family's church. Spenser was an active member of the church and its children and youth programs. A grant awarded in 2021/2022 was utilized to purchase signage and books for a resource center for teens and young adults, Spenser's Corner, and a recreational reading section for middle and high school students, Spenser's Book Nook.

Familylinks: Grants in 2018 and 2019 to Familylinks provided funding for materials and production of Power Forward (with Kevin Stevens) events to provide education and awareness programming regarding addiction and recovery options to local school districts, college groups, youth and adult athletic leagues and neighborhood agencies, like Boys and Girls Clubs.
Recovery United: A 2018 grant to Recovery United funded scholarships for five young men (otherwise unable to afford the fees) to live in Recovery United sober living housing for two months.
Symbol, above left: Spenser was an avid reader and loved the Harry Potter book series. The lightning bolt represents the Harry Potter lightning bolt, green was his favorite color and the heart symbolizes the continuing love of his family and friends.
Spenser's family has also established a scholarship fund in his honor.

learn more