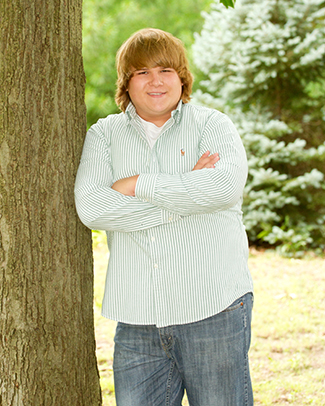 Spenser Flowers, an active member of the Hampton Township community, died on Jan. 1, 2017, at the age of 20, from an accidental heroin overdose. Spenser's struggle with addiction was relatively short but ultimately deadly. Throughout his battle – with his family's caring support – he remained kind, loving and so very, very funny. Two days before he died he agreed to return to treatment. He spent two hours the night before he died researching facilities to

identify the rehab program into which he wanted to commit. Spenser didn't want to die – he wanted to stop using drugs and begin recovery.
Spenser's Voice Fund was established by his family members, Tina, Chris and Sam Flowers, to honor Spenser's spirit and voice, and to support organizations and agencies working to curb the drug epidemic in young adults.
Grants made as of April 2018 from the fund include:
Prevention Point Pittsburgh – November 2017: Prevention Point Pittsburgh ("PPP") is a harm reduction organization. PPP provides the only county-approved needle exchange program in Southwestern Pennsylvania, and is the only agency in the area that will provide Naxolone and training to anyone, upon request, at no cost. The grant from Spenser's Voice was utilized to fund PPP's Naxolone supply for 2018.
Hope 4 – December 2017: Hope 4 is an organization headquartered in Irwin, Pennsylvania, that provides a community support center for those in recovery from substance abuse and their families/loved ones. Hope 4 launched its programming in the fall of 2017. The grant from Spenser's Voice funded rent, furnishings for the community center space, staffing for center activities, design and purchase of T-shirts to promote Hope 4, expansion of weekly meetings from two to three, staffing of an event coordinator and launch and maintenance of a Facebook page.
Hope 4 – April 2018: This grant funded staffing for additional meetings/activities at the community center and offer more "open" hours each week and helped to offset speaker costs for the first annual banquet/fundraiser scheduled for May 24, 2018. The speakers are John Cates, a founding father of alternative peer support groups, and Todd Stumbo from Blue Ridge Treatment Center in Georgia.
Symbol, above left: Spenser was an avid reader and loved the Harry Potter book series. The green heart resembles the Harry Potter lightning bolt, green was his favorite color, and the heart symbolizes the continuing love of his family and friends.
Spenser's family has also established a scholarship fund in his honor.

learn more