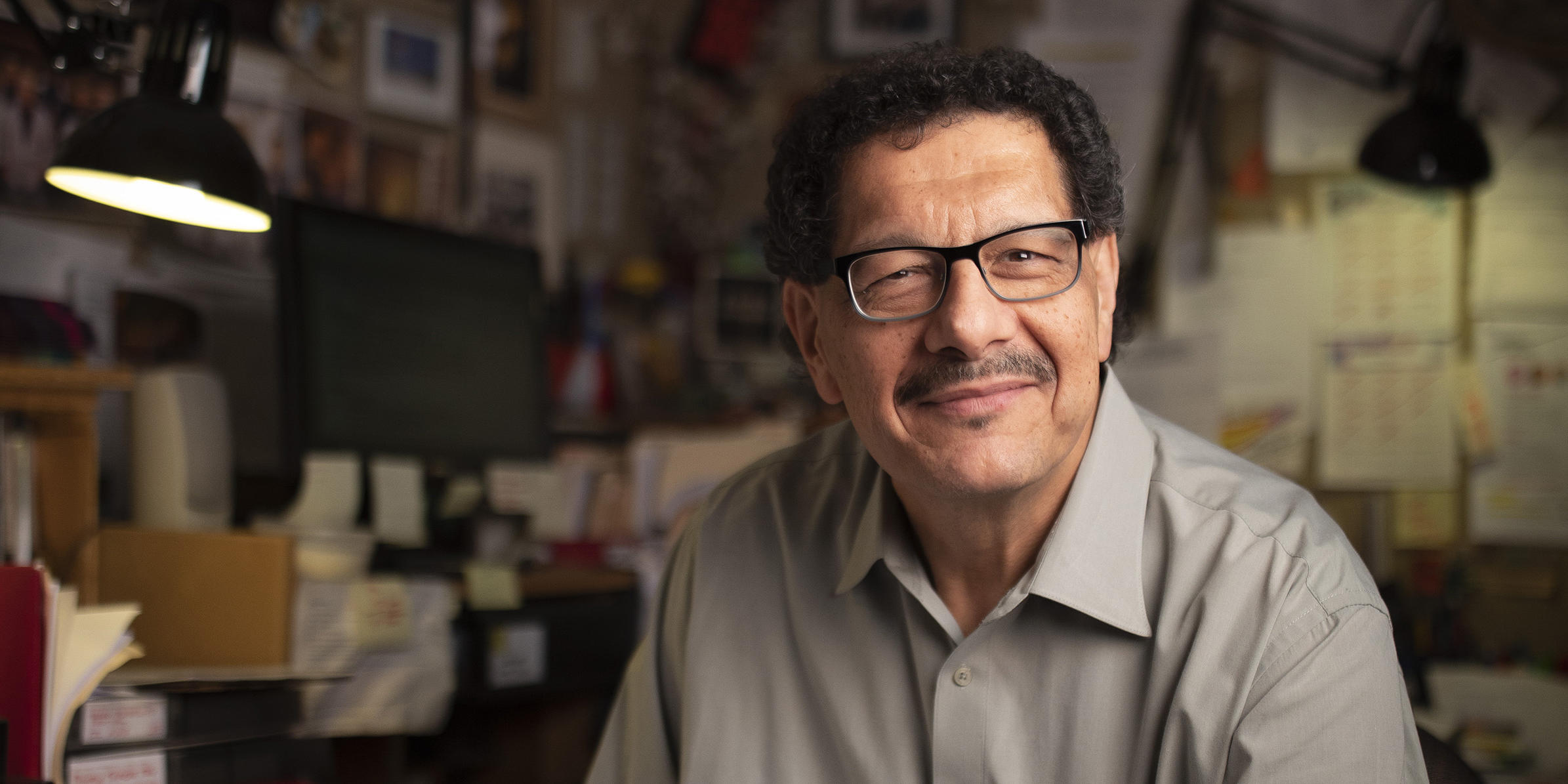 Congratulations to set designer Tony Ferrieri, winner of this year's established artist Carol R. Brown Creative Achievement Award. Ferrieri's career in set design spans 40 years and 550 productions. A master of creating highly detailed and immersive worlds that envelope the performers and the audience, his work begins with close reading of every play, combined with his observation of the world. Ferrieri's process includes careful consideration of the perspectives of everyone involved in a production, from the playwright to the sound designers. Audiences are captivated by the sculptural quality of his set designs, which are inspired by Ferrieri's knowledge of history and art. City Theatre, where he serves as both the director of production and resident set designer, has been his artistic home since 1979. Ferrieri's original designs have graced many stages, including City Theatre, The Cherry Lane Theatre in New York City, Pittsburgh Civic Light Opera Cabaret, and Lincoln Park Performing Arts Center in Midland, Pennsylvania, as well as site-specific locations such as old warehouses and outdoor gardens for Quantum Theatre. He has also worked closely with director Reginald L. Douglas, performer and playwright Sharon Washington and director Justin Fortunato creating environments that range from realistic to abstract. A native Pittsburgher, Ferrieri has lived in the South Hills for 62 years. He and his wife, Annette, have three children, 13 grandchildren and 26 great-grandchildren.
About the Carol R. Brown Creative Achievement Awards
The Carol R. Brown Creative Achievement Awards recognize the works and achievements of an established artist and an emerging artist and come with a $15,000 award for each, thanks to a shared commitment to the arts by The Pittsburgh Foundation and The Heinz Endowments. Candidates are nominated by artists and regional leaders in the arts and are chosen by an independent panel of artists who review applications and work samples.