Small and Mighty: 1Nation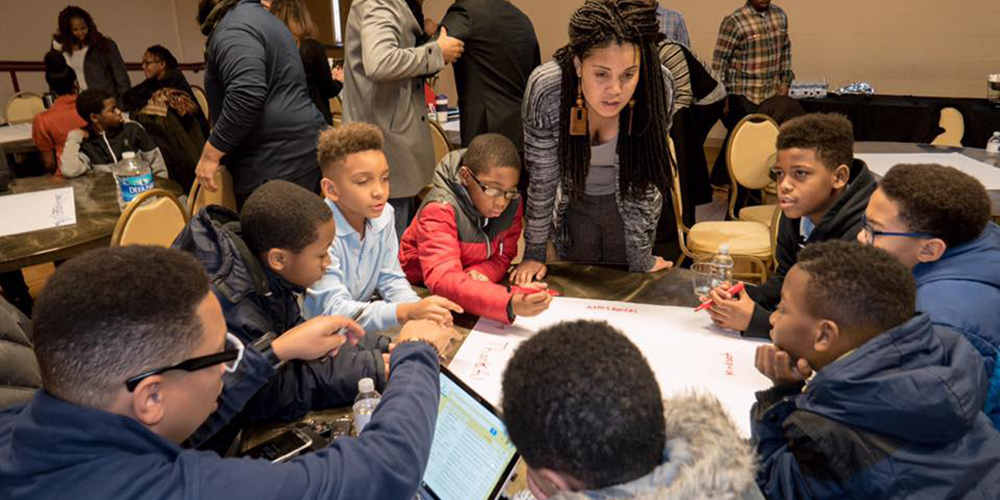 The Pittsburgh Foundation awarded 1Nation, which works with Pittsburgh Public Schools to provide holistic support to students and their families, with three Small and Mighty grants totalling $41,000. The grants will help the organization create a sustainability plan with the continued assistance of The Forbes Fund, putting together a resource guide for students and families, and strengthening partnerships with other schools in the district.
Funding includes a 2018 Small and Mighty grant of $13,000 to 1Nation focused on 15 African American students and on developing a data-driven model for service delivery.
Since its inception in 2015, 1Nation has worked with more than 200 young people, using mentorship to encourage youth to develop positive relationships with other students and adults in their lives. Working mostly at Brashear High School, the nonprofit's focus is on providing guidance to Black boys and addressing systemic disciplinary challenges.
This organization provides programs for African American males at Brashear High School with the goal of interrupting the school to prison pipeline. Students receive 45-minute life training sessions Monday through Friday focusing on de-escalating conflicts, making positive life choices and building positive relationships with authority figures such as teachers and administrators. Outside of school, 1Nation Mentoring works with parents, students and community organizations to produce positive neighborhood events.
The Small and Mighty grants program, an outcome of the Foundation's 100 Percent Pittsburgh organizing principle, has, as of Dec. 2019, awarded $1.25 million to nonprofit organizations with budgets of less than $600,000.
To learn more about 1Nation, visit: https://www.1nationmentoring.org/