Small and Mighty: 1Nation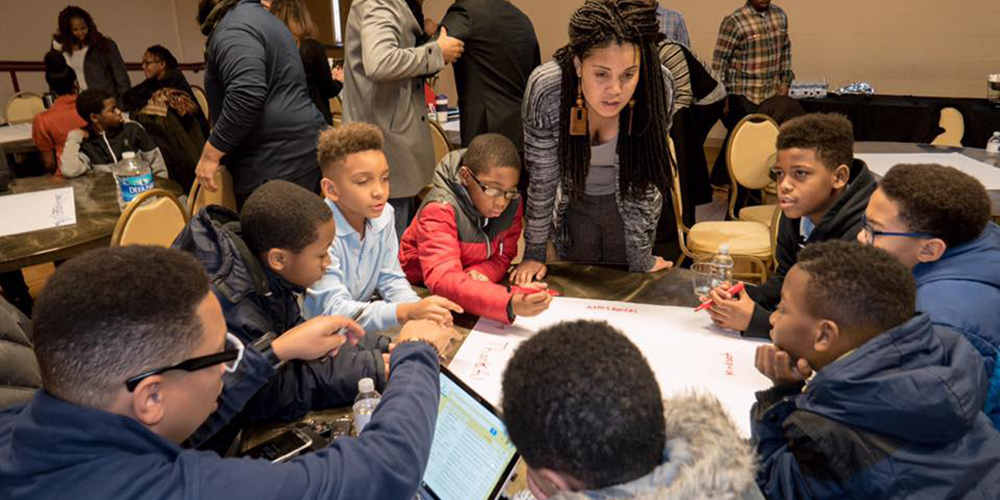 The Pittsburgh Foundation has awarded a Small and Mighty grant of $13,000 to 1Nation. The Small and Mighty grants program, an outcome of the Foundation's 100 Percent Pittsburgh organizing principle, has awarded $308,821 this year to 22 local nonprofit organizations with budgets of less than $600,000.
This organization provides programs for African American males at Brashear High School with the goal of interrupting the school to prison pipeline. Students receive 45-minute life training sessions Monday through Friday focusing on de-escalating conflicts, making positive life choices and building positive relationships with authority figures such as teachers and administrators. Outside of school, 1 Nation Mentoring works with parents, students and community organizations to produce positive neighborhood events.
The grant will be used to focus on 15 African American students and develop a data-driven model for service delivery. 1Nation has an annual operating budget of $82,000.
In the first round of Small and Mighty funding, announced in March 2017, a total of $230,000 was awarded to 18 organizations. To date, Small and Mighty has awarded $538,000 in grants to 40 organizations.
To learn more about 1Nation, visit their Facebook page.