Scholar Ore Olaore's journey from CAPA's visual arts to Cornell University's biomedical engineering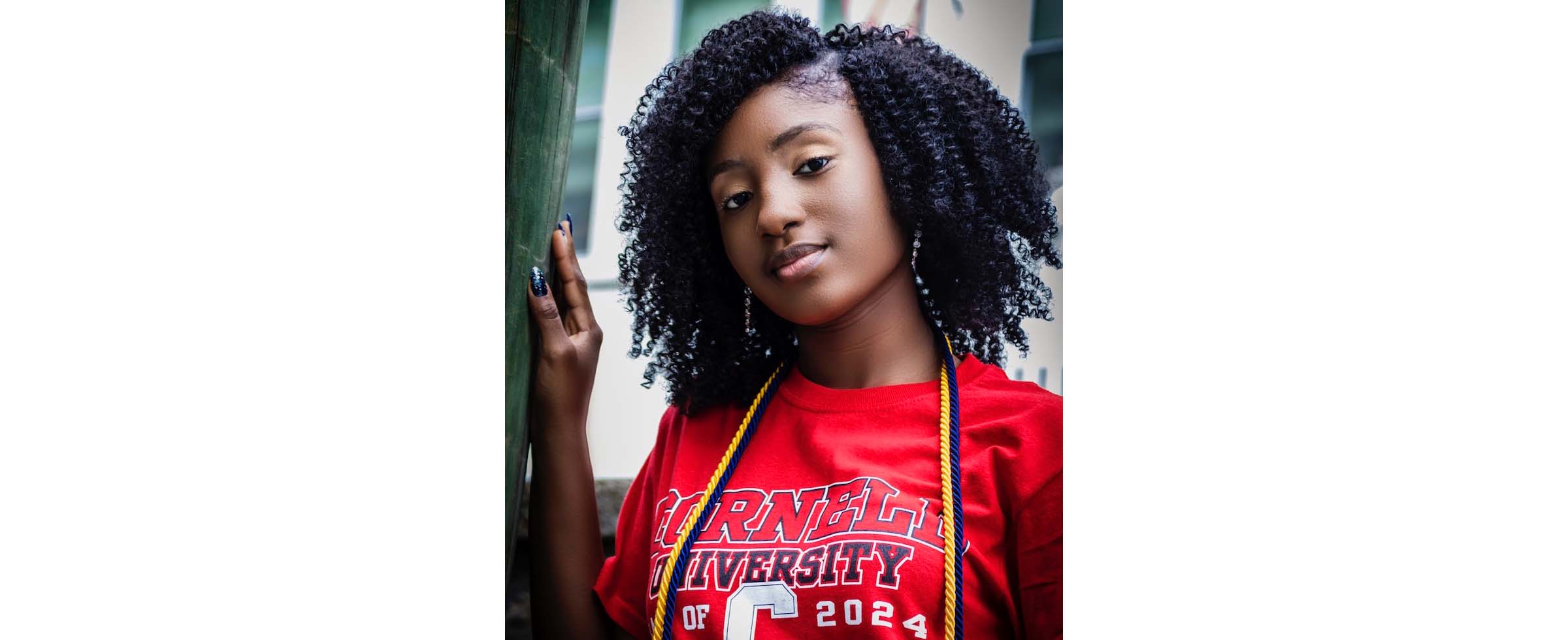 Ore Olaore's journey to becoming a pediatric neurologist began during her freshman year at Pittsburgh CAPA 6-12 high school. Though she was a visual arts major at CAPA, she'd always been interested in the medical field and thoroughly researched possible options. Ore was heavily involved in many STEM-related programs outside of school and was a teaching assistant for STEM and coding classes at Citizen Science Lab.   
"I did an engineering precollege program at the University of Pittsburgh with summer classes where we would take math, science or writing classes plus an engineering class," said Olaore. "We did bioengineering classes my sophomore year of high school, and I had been really interested in that."  
Now at Cornell University where she's studying biomedical engineering, Olaore plans to attend medical school after graduating in 2024. She would like to practice pediatric neurology while also creating her own foundation geared towards girls in STEM. Olaore wants to give them opportunities to attend workshops and classes to get into STEM early on in their education. She observes the disparity in today's society in terms of getting girls, especially girls of color, into the STEM field.  
The Pittsburgh Foundation's scholarship program was introduced to Olaore by her school counselor, Mr. Brendan Coyne. Mr. Coyne encouraged her to apply, specifically to the scholarships geared towards women in STEM and people of color pursuing majors in STEM. Olaore applied for a few scholarships and recalls the application process was relatively easy.   
"I was able to get two scholarships from The Pittsburgh Foundation, which I really appreciate a lot because I was able to pay the tuition that wasn't covered by my Cornell scholarship," said Olaore. "It was really helpful because there were a lot of other expenses that made me rethink  coming to Cornell instead of a school in Pennsylvania." 
Olaore would encourage others to apply for the Foundation's scholarships. 
"I truly value The Pittsburgh Foundation and everything they are doing for students," said Olaore. "I know some other friends who have gotten scholarships and they are grateful for the program. It has helped a lot of people."