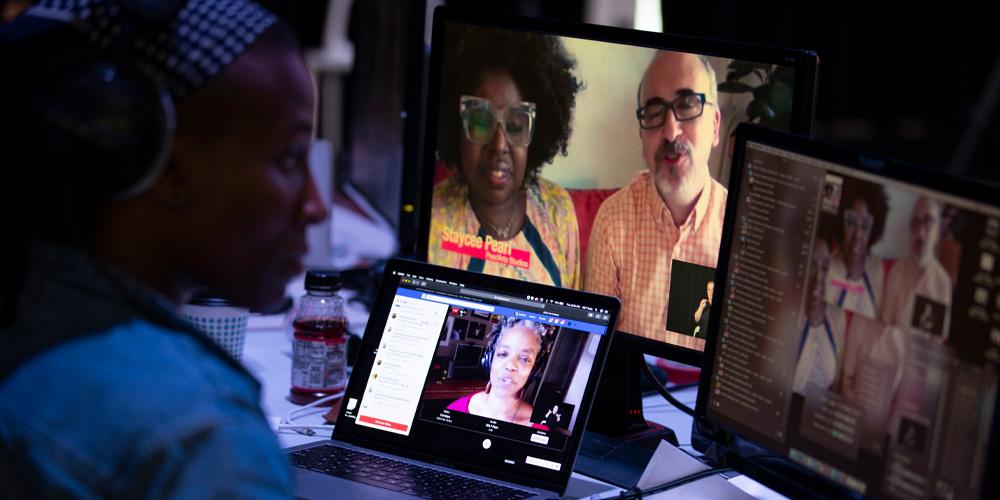 Grant Amount:  $100,000 over two years
Award Category:  General Operating Support
The grant will go toward general operations of PearlArts, a Pittsburgh-based dance-focused arts organization that provides music and media arts programming. Founded by choreographer Staycee Pearl and sound engineer Herman Pearl, PearlArts offers artistic experiences through residencies, collaborations, a broad range of dance and sound education and outreach opportunities. In 2021, PearlArts entered into a two-year Mutual Aid Residency with Kelly Strayhorn Theater, and the two black-led arts organizations have shared resources and worked together to make East Liberty a hub for the Pittsburgh arts community. Plans are underway for PearlArts to be the anchor tenant of the Braddock Arts and Media building starting in late 2023. This space will be the main base of operations and include Tuff Sound Recording, a sound incubator supporting and nurturing emerging musicians and sound engineers.  
WEB: https://www.pearlartsstudios.com/ 
INSTAGRAM: @pearlartsstudios
FACEBOOK: PearlArts