First person: Bennett Prize winner Aneka IngoldHow the award has affected her life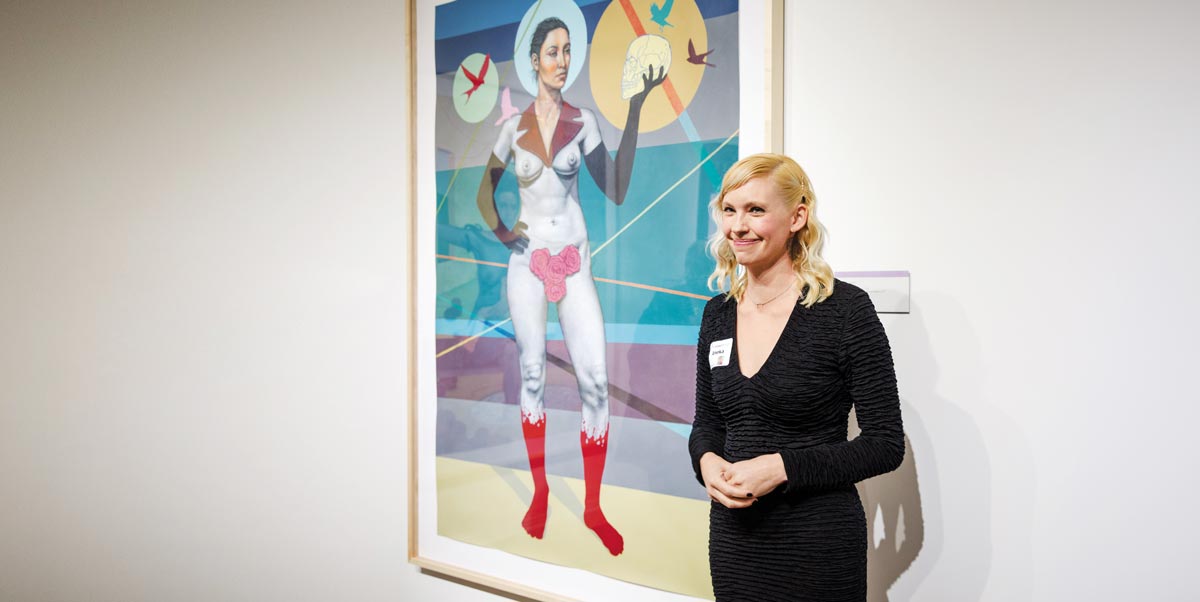 In MAY 2019, TAMPA-BASED figurative realist painter, teacher and mother Aneka Ingold was named the inaugural winner of The Bennett Prize, which was established by donors Steven Alan Bennett and Elaine Melotti Schmidt through the Foundation's Center for Philanthropy. Ingold's work is included in a group exhibition that will soon travel the country. The Prize provides a $50,000 stipend for her to make new work for a solo exhibition that debuts in 2021. Ingold spoke to the Foundation about the impact of this recognition:
I've been doing this for a long time and I'm finally being validated. It's hard to get the work out there. Now I feel connected to something bigger, meaning the art world in general, but also to women artists. I now have a stronger drive to make the work, and I feel an obligation [to other women artists]. We can't stop now.
Honestly, I've been losing money for a long time by making art and spending so much on supplies. Then there are fees for submitting, for packing and crating and shipping [to exhibitions]. If organizers accept your work, you hope to sell it, but you don't always, and maybe you just break even. The Prize is phenomenal because it is a validation of women artists and also provides tangible monetary support.
Now I can afford substrates, framing and more expensive paints. It's a safety net to get the things that will make my work more archival and valuable and of higher quality. I'm also really happy to see that my work is valued more already. That needs to happen for women artists, generally.
Women artists need to reach out and connect and share our stories so we won't feel so alone. I want to encourage women to find those things that make them feel they have a voice, whether it's writing or singing or making art or being involved in local politics. Find that voice and use it and don't let it go.
 
Original story appeared in the 2018-19 Report to the Community.