Njaimeh Njie: Documenting ordinary life in extraordinary times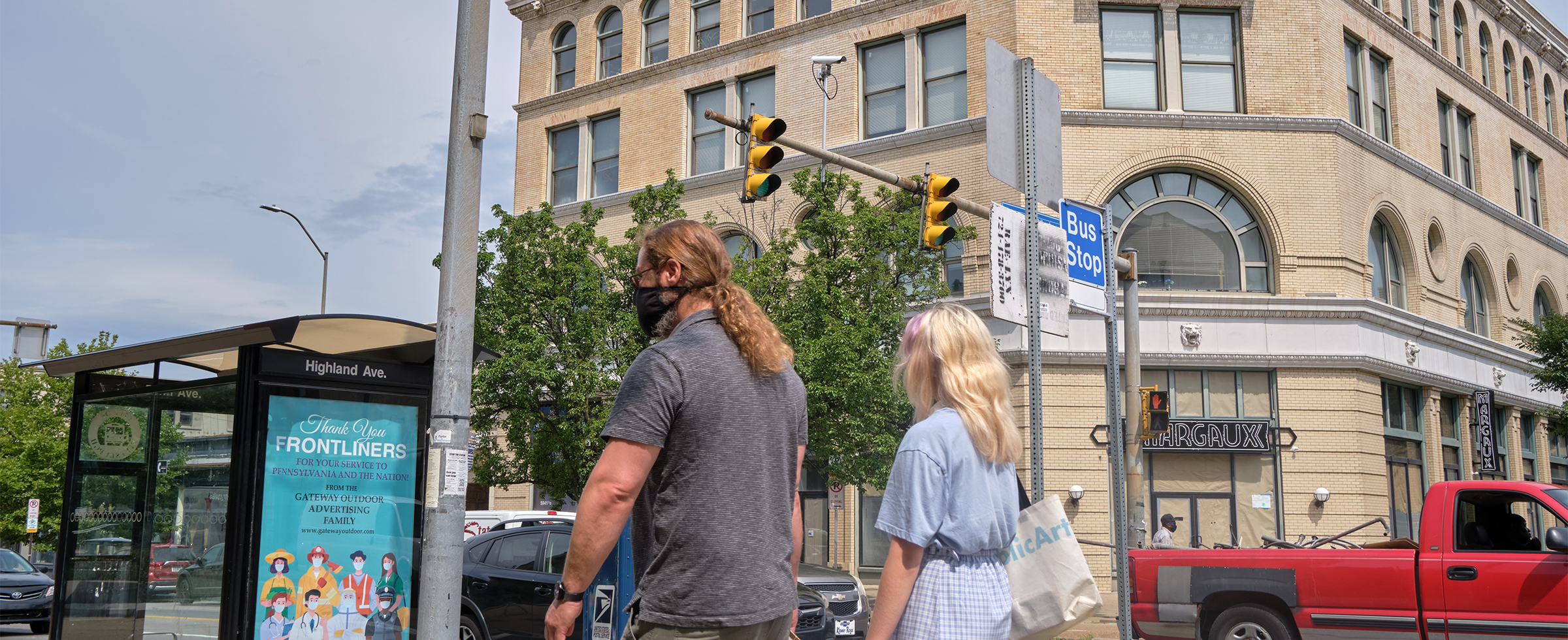 Njaimeh Njie is a photographer, filmmaker and multimedia producer. Her work chronicles Black experiences, with a particular focus on how the past shapes contemporary life. Her work has been exhibited at spaces that include Carnegie Museum of Art and Pittsburgh International Airport, and she has presented at venues such as TEDxPittsburghWomen and Harvard University. Njie was named the 2019 Visual Artist of the Year by Pittsburgh City Paper and the 2018 Emerging Artist of the Year by Pittsburgh Center for the Arts. She earned her bachelor's degree in film and media studies in 2010 from Washington University in St. Louis.
 
I CARRIED MY CAMERA WITH ME quite a bit during the summer and fall of 2020. I wanted to make images that captured a daily perspective of an incredibly kinetic cultural and political moment.
The images I've selected are of three different scenes, featuring people moving through three different Pittsburgh neighborhoods. The first photo is of individuals coming in and out of early voting at the former Shop 'n Save on Centre Avenue in the Hill District. In the second photo, two people stroll through an East Liberty that continues to gentrify, even in the midst of a pandemic. In the third image, a man emerges from a Squirrel Hill store, the death toll from that day of the pandemic hanging directly over his head. I think each of these photographs represents some of the ways we've had to go about living our day-to-day lives in the context of extraordinary times. I also believe they speak to long-standing issues that racism and economic inequality have fostered in Pittsburgh. I think we have to acknowledge that pain, and the scope of people's needs, if we're ever going to move forward.