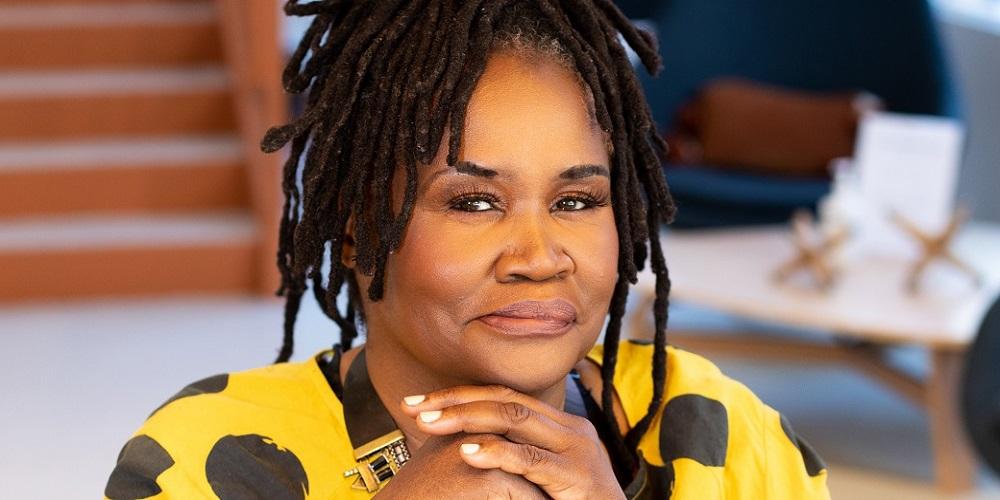 Grant Amount:  $15,000 over one year
Award Category:  Individual Artist Support
C.M.C. Bethea has been a quilter and mixed media artist for over 30 years. Her works often include some aspect of history and reuse as well as pops of color, unlikely fabric pairings and found items. This style of creation allows each of her works to be unique. Bethea will use the $15,000 grant to work on her project "African-American Quilting Conceptualized as American Kuba Cloth," a series of uniquely African American quilts inspired by Kuba textile abstraction. By expanding and exploring the incorporation of both abstract patterning and physical properties of African Kuba cloth into her quilt practice, she aims to reimagine the geometric nature of Kuba design and also highlight texture that is not normally found in contemporary American quilting which depends on mostly flat cotton fabrics.
"In my quilting and artistic practice in general, it is common for me to utilize whatever comes from life itself, much like the people of the Congo use raffia palms and what is easily at hand in their country," says Bethea. "My fabrics come from multiple sources: throw-ways, thrift stores, or flea markets. Another percentage come from estate sales or are given to me by family." 
She says it will be her challenge and joy to expand on the conversation of what defines African-American quilting, how African culture purposefully or instinctually contributes to the artform and how quilts created by African Americans continue to be a major part of the American quilt and fiber art history.
WEB: http://artofreuse.blogspot.com/
INSTAGRAM: @christineclaystudio_and_stuff