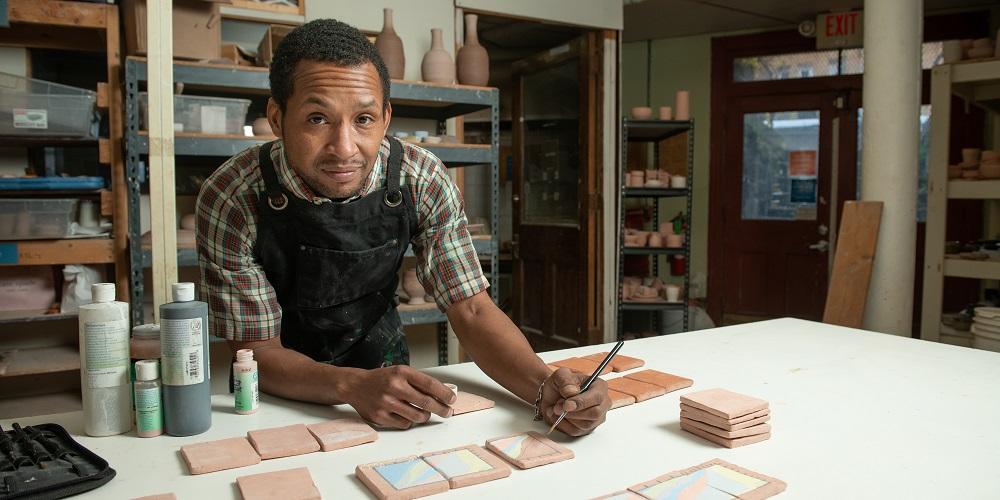 Grant Amount:  $15,000 over one year
Award Category:  Individual Artist Support
"The Urban Explorer" Deavron Dailey is a self-taught mixed media artist who works in fine art design, production and curation. He has produced works in the silk screen printing, ceramics and photography mediums, among others. With this $15,000 grant, he will create a new body of work as part of a project called CounterpART. The grant funds will go towards website upgrades, material costs and other fees associated with the project. The project will address the inclusion of more Black voices in the arts, the distribution of art resources and finding leverage points within complex social systems using creative problem-solving skills. 
WEB: https://www.deavrondailey.com/
INSTAGRAM: @deavron.dailey.art
FACEBOOK: deavron