Digging deepStaff Profile: An eye for detail helps Brianna Ziemak spot any potential problems with funds.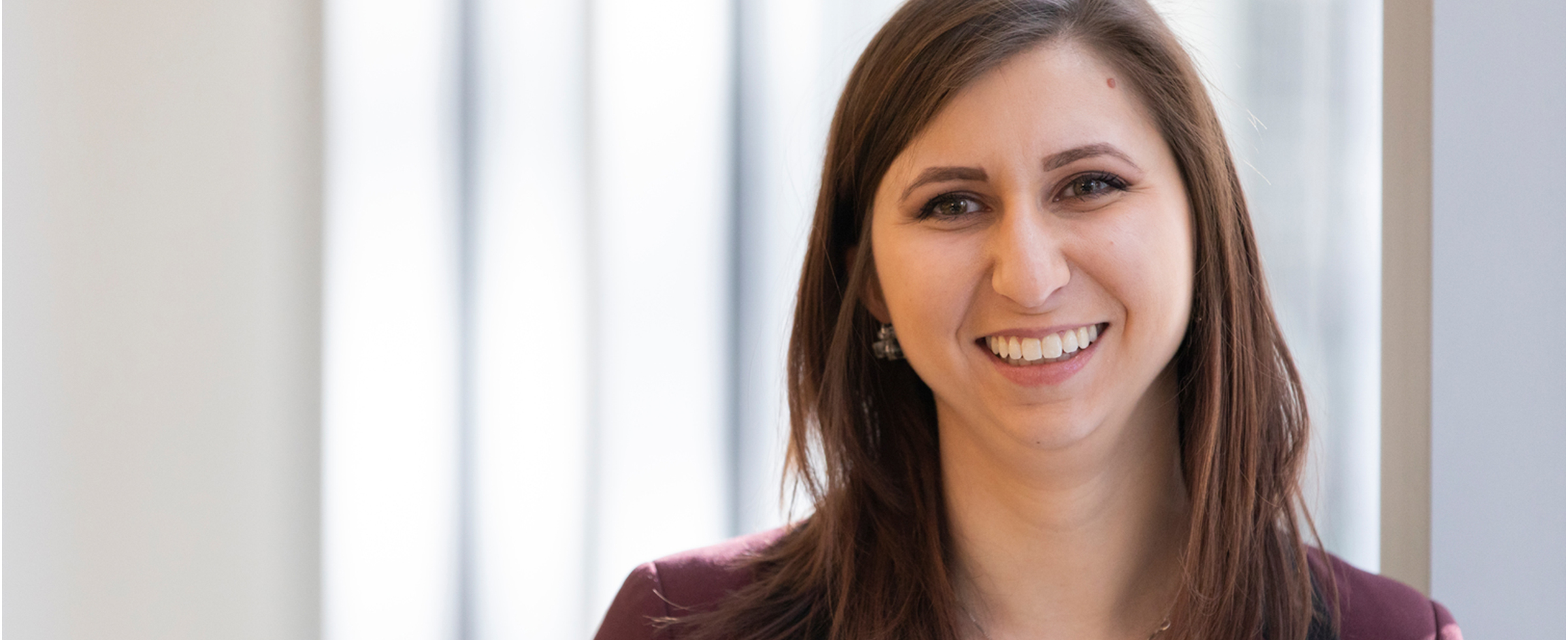 BRIANNA ZIEMAK'S ROLE AT THE PITTSBURGH FOUNDATION involves administering the ever-growing number of funds, which currently totals about 2,300. But while her official position is funds manager, she is known to staff as "fortune teller" for her work predicting the future and "detective" for investigating past actions.
The Development and Finance departments rely on Ziemak to consider whether fund agreements, as written, ensure that donors' wishes will be upheld in perpetuity. This requires a high level of diligence in determining charitable beneficiaries to a fund if the organization originally designated is no longer in operation. Ziemak also has the responsibility of determining a granting process if advisors on a fund no longer want to, or are not able to, recommend grants.
Often, this requires Ziemak to dig into the historical record. "With funds created decades ago," she says, "we may be confronted with language that doesn't actually make clear the donor's intent."
In these cases, she examines the language in the fund agreement against such questions as how to modify the fund if its original purpose becomes obsolete — for example, dedicating funds to research diseases that have since been cured. The revised language is then presented to the Foundation's Trust Administrative Committee, which The Pittsburgh Foundation's Board has designated as the reviewing authority. Any significant changes are presented to the Board for approval.
Ziemak's day-to-day work runs the gamut — from attending to the details of a fund's structure to attending to the high aspirations of fund holders for their personal philanthropy.
She began developing that broad skill set early on.
Out of college in June 2013, she became a paralegal at Berger and Green, a law firm specializing in Social Security and disability claims. Her main responsibility was to prepare cases for Social Security hearings. In March of 2015, she joined the staff at BNY Mellon, where she reviewed trust documents for content and accuracy. She quickly became an expert on trust language, especially in determining how it would affect named beneficiaries and managers.
"Every trust is unique, and I enjoy getting a glimpse into what the grantor intends to do with their trust and how they want it to be distributed and to whom," she says. "Each one presents itself as a new challenge to better understand who a client is and what's important to that individual or family. These people trust us to carry out their plans for how they want their funds distributed, even after they have long passed."
Her experiences with BNY Mellon prepared her for the high diligence expectations in the field as she ensures that fund documents are solid and will continue to serve community causes for decades. She also creates resources to help Foundation colleagues determine how best to serve donors. A project early in her tenure involved creating a document that would enable staff to help prospective donors determine the fund type that best helps them achieve their charitable goals.
"I've always wanted to help people," she says. "The Pittsburgh Foundation is an excellent resource for connecting the people who have the ability to give with the communities and to neighbors who would benefit most."