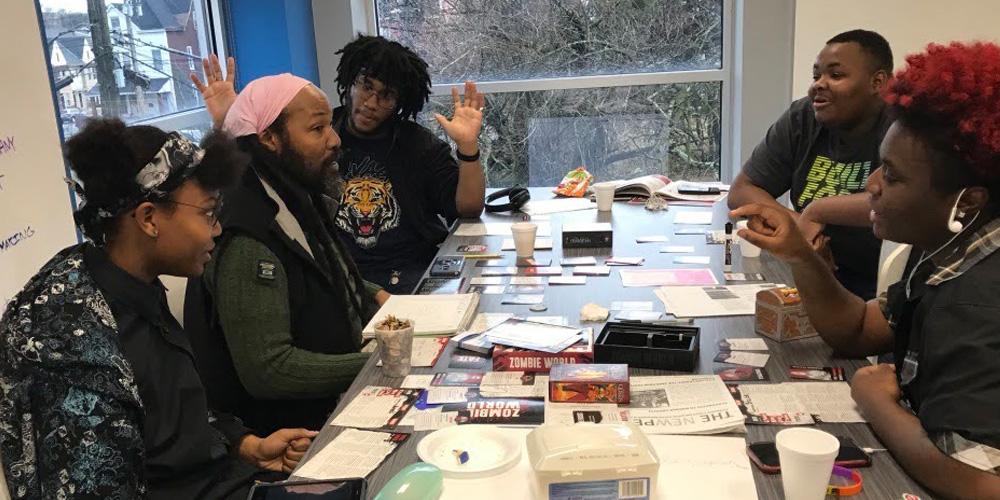 Grant Amount:  $20,000 over one year
Award Category:  Project Support
Eshu DLC creates narrative games that foster mental health, leadership, and creativity, and imagine new places, histories and societies. They aim to inspire a renaissance of Black game designers and storytellers in the Pittsburgh area. The $20,000 grant will be used to fund the production of a new tabletop role-playing game called "Crimson Codex." This is the first ever game of its kind to be set in the Homewood neighborhood of Pittsburgh. The grant will fund wages and other materials necessary for game production. 
The game we create will feature black and brown teens and young adults in futuristic Pittsburgh, occupied and governed by predominately black people. Crimson Codex the game will be designed to introduce black and brown youth and young adults into the world of Tabletop Roleplaying Gaming or TTRPGs.
WEB: Eshudlc.org 
FACEBOOK: EshuDLC