The Fourth Pathway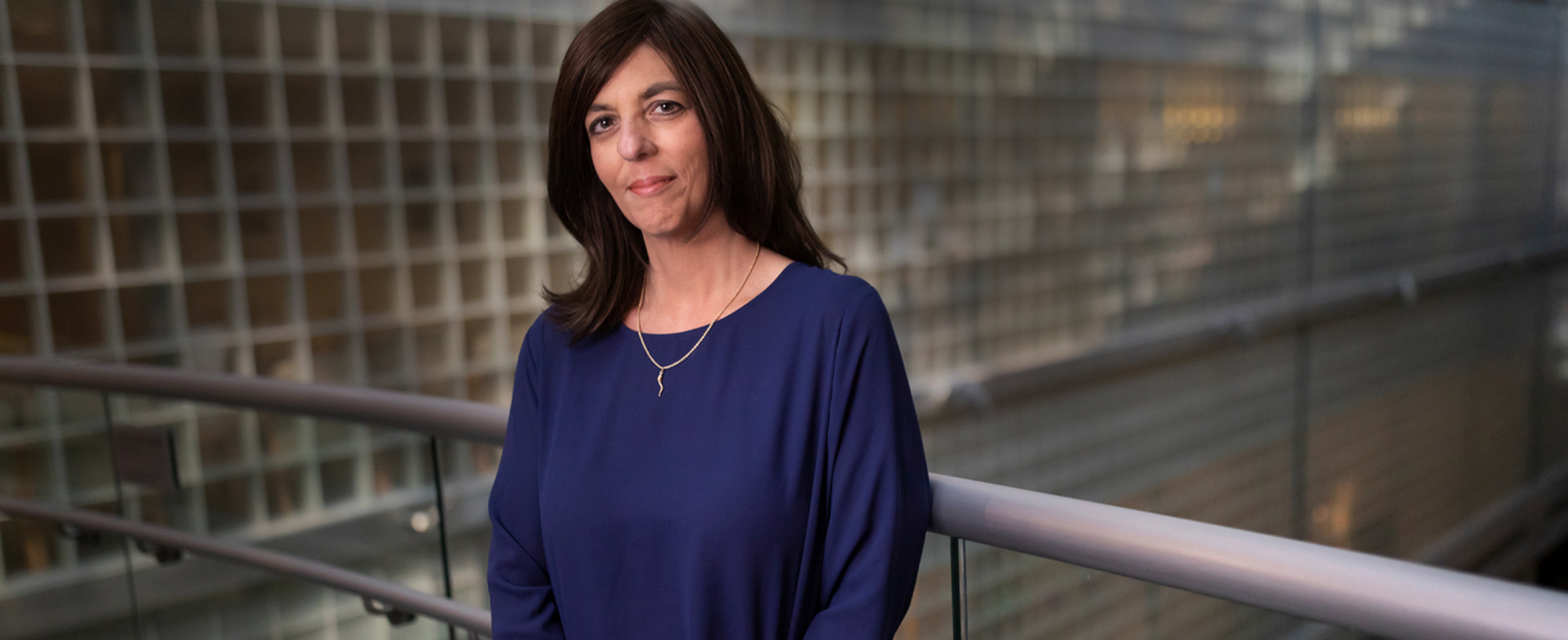 Shari Kienzle was running out of chances. In 2017, after a diagnosis of diffuse large B-cell lymphoma, the most common form of non-Hodgkin's lymphoma in adults, the Canonsburg woman had failed to respond to three rounds of chemotherapy. When her doctors at UPMC Hillman Cancer Center offered an audacious new treatment that would transform her own blood cells to fight back, the 52-year-old liked her odds. "I was scared," admits the mother of three. "But I agreed with my doctors. It gave me a chance."
Hillman is among a select group of U.S. institutions to test new immunotherapy treatments in clinical trials. The breakthrough treatment presented to Kienzle had just become available in Pittsburgh: Chimeric antigen receptor (CAR T-cell therapy) treatment programs the individual's immune system to attack cancer, with astounding results. Early results showed 51% of treated patients experienced complete remission. Kienzle was willing to try to be one of them.
On April 2, 2018, Kienzle received her genetically engineered white blood cells. Over the next 30 days, her body fought hard, through severe side effects and four days in a coma. On May 2, a scan announced the result: Her tumors had vanished. "It's a miracle," she says.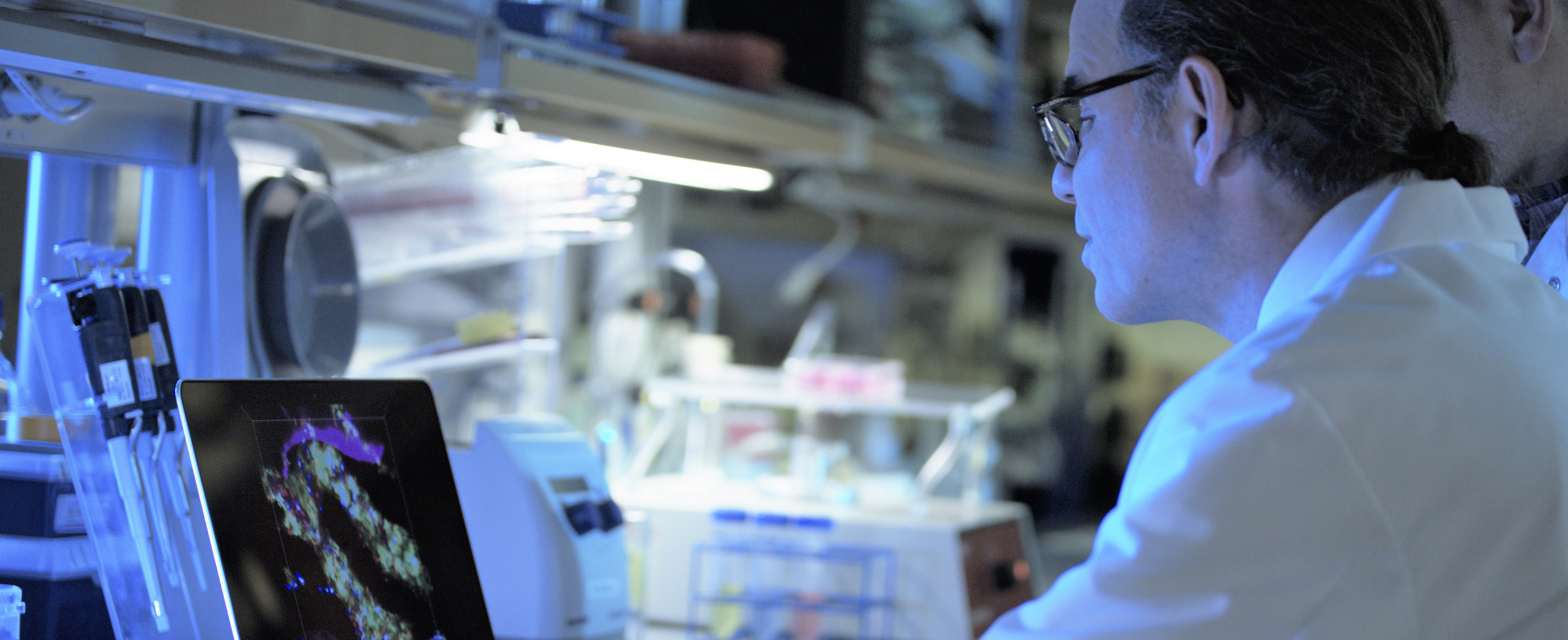 Pittsburgh's groundbreaking work in immunology — the study of how the body's immune system can be activated to fight invaders from within — has bettered the odds for patients like Kienzle.
Dr. Robert Ferris, director of Hillman Cancer Center, says the field is in a state of transformative discoveries. Moreover, in addition to surgery, radiation and chemo, immunotherapy is now "a fourth modality" for successfully treating tumors and blood cancers.
"Many diseases are joining the immunology club — including, recently, triple negative breast cancer," he says. "We're getting to [therapy] results that double positive response. Now the question is how to combine immunology with other therapies. We almost have to relearn oncology." Hillman researchers have led the way. Among other breakthroughs, its labs have identified two of the world's major cancer-causing viruses. Its clinicians are deploying CAR T-cell therapy. Integrating discoveries in genomics and drug development with immunology, researchers are taking giant steps toward realizing the dream of personalized medicine, the type of medical intervention in which treatment is customized for an individual patient.
The weapons are huge. But the local donations that make them possible are large and small. Take the fund created at The Pittsburgh Foundation in 1964 by Portia Hosler, an Alcoa secretary from Avalon who endowed a fund with $36,000 in 1995 to study pancreatic cancer, among other causes. Or physician Rose Neumann, who honored her parents with the creation of the $18,000 Marchand Fund in 1964. Or Robert Kohman, whose gift of $14.5 million in 2003 funds cancer research as well as assistance for patients. A decade ago, the Foundation decided to combine six such funds for early sustained support of experimental research at Hillman.
"Immunology and personalized medicine were the direction that our Board's subcommittee, which includes physicians, recommended," says Jeanne Pearlman, senior vice president for Program and Policy. "As a foundation, we're interested in being the early money in a project." The Foundation's decision to endow research chairs for new fields' luminaries has backed researcher's drive to achieve life-saving breakthroughs, like Kienzle's.
The local support also buoys Hillman's international reputation. The group headed by Dr. Patrick Moore, a Hillman virologist who holds one of the endowed chairs, has discovered two of the seven viruses that cause 20% of all cancers. "Together with our other faculty, we have the most expertise in cancer virology," he says. "We're definitely a leading center in the world."
Dr. Ferris agrees. "Pittsburgh has punched above its weight," he says. "We have vision and tremendous community support."
Even though Pitt is among the top five U.S. institutions receiving NIH funding, "there's tremendous competition," Dr. Ferris says. Focused on immediate applications, the National Institutes of Health can't fund highly experimental work. "We've made an intentional effort to provide discretionary funding that scientists can use to follow their instincts. That realization came eight or 10 years ago. Then we found The Pittsburgh Foundation — a great partner that gives us more bang for the buck. It's a great marriage."
Since 2012, The Pittsburgh Foundation has endowed four research chairs at Hillman, including Moore's. Dr. Adrian Lee, director of the Pitt/UPMC Institute for Precision Medicine, holds the chair in personalized medicine. Dr. Warren Shlomchik examines the events that lead to graft-versus-host disease following stem cell transplant in patients with leukemia and related blood cancers. He is the designate for the chair in cancer immunotherapy. In 2018, Hillman welcomed famed cancer virologist Dr. Shou-Jiang Gao, who holds the Foundation's endowed chair in drug development for immunotherapy.
Hillman is currently recruiting a scientist for a fifth Foundation-endowed chair: Personalized Cancer Therapy Investigator for Innovation and Approach, and Environment.
"Personalized medicine is where the action is," says Dr. Stanley Marks, chairman of UPMC Hillman Cancer Center. But he acknowledges the challenges ahead. "It's one thing to identify a genetic mutation. It's another to identify a drug that will work on it. There are certainly thousands of targets, but we've narrowed them down. Our goal is to make cancer a manageable disease people can live with."
Shari Kienzle has returned to her job as human relations director of a tech recruiting firm headquartered at North Side's Nova Place. She is living joyfully in remission from her disease and sharing her story with other lymphoma patients. "My motto is: 'Thank God for today.' I live every day to the fullest that I can."
Original story appeared in the Forum Quarterly Spring 2019.