Small and Mighty: Free Store Wilkinsburg d/b/a Civically, Inc.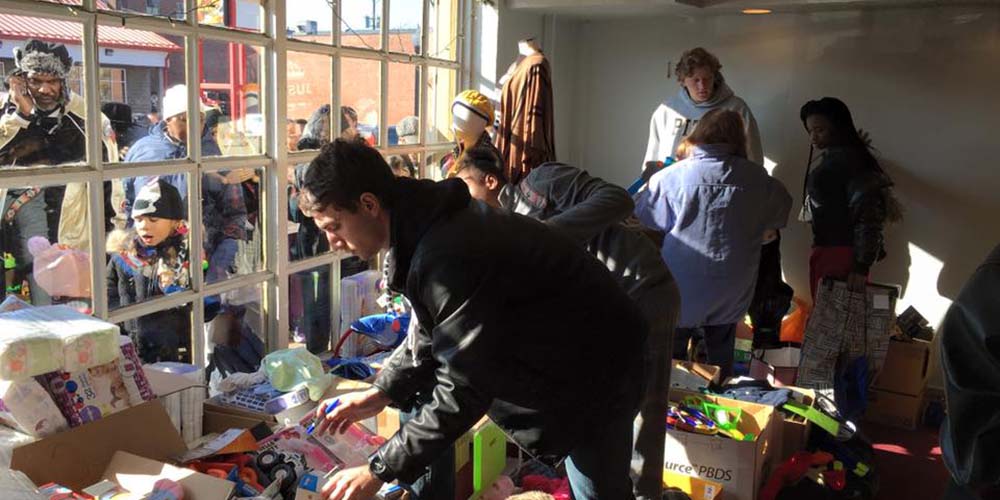 In 2018, The Pittsburgh Foundation awarded a Small and Mighty grant of $15,000 to Free Store Wilkinsburg d/b/a/ Civically, Inc. Civically, Inc. provides goods and services that address basic needs in Wilkinsburg, such as clothing and home goods, at no cost to residents. Civically also offers financial and basic literacy skills as well as community conversations on local culture and economic development.
This grant will fund rent at the free store and expansion of programming and conversations. Since its inception, the Free Store Wilkinsburg has been a community-led organization that has relied entirely on volunteer staff and donations from corporations and residents. This is its first foundation grant that will cover the totality of its projected annual expenses.
The Small and Mighty grants program, an outcome of the Foundation's 100 Percent Pittsburgh organizing principle, awarded $308,821 in 2018 to 22 local nonprofit organizations with budgets of less than $600,000.
In the first round of Small and Mighty funding, announced in March 2017, a total of $230,000 was awarded to 18 organizations. To date, Small and Mighty has awarded $879,000 in grants to 40 organizations.
To learn more about Free Store Wilkinsburg d/b/a/ Civically, Inc., visit https://www.freestorewilkinsburg.org/