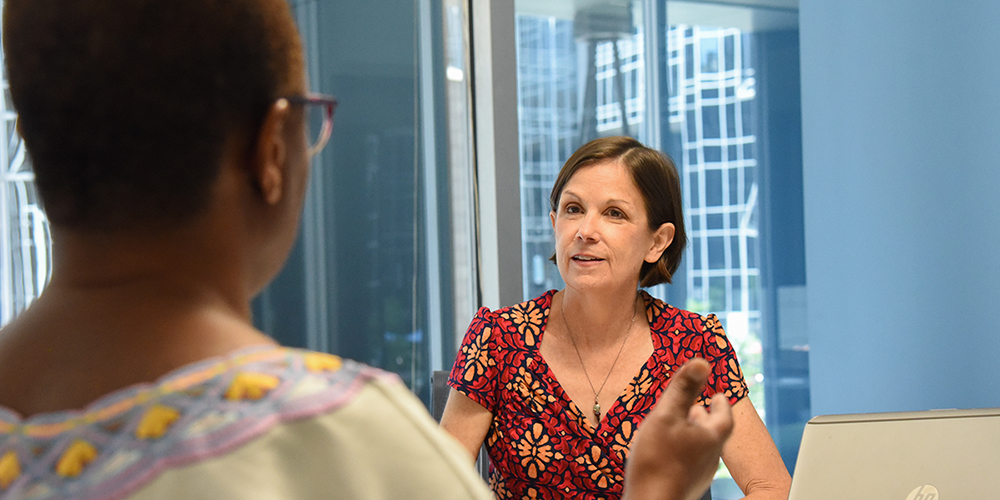 Fund management is a Center for Philanthropy (CFP) service intended to help The Pittsburgh Foundation donors give more effectively. Individuals, couples and families with CFP funds have access to a suite of personalized services tailored to each person's charitable intent. CFP donors develop a high-impact philanthropic strategy to leverage their unique resources.
Typically, donors with a CFP fund want to use their philanthopic resources strategically, engage the next generation in their family's charitable ethic, and/or utilize private foundation-level services alongside their convenient donor-advised fund options, and tapping our highly trained staff and expert knowledge of the resources in our region.
Each fund has a recommended standard meeting cycle over the course of two years that is scheduled at the donor's convenience. These meetings can be in-person or via phone or Skype in order to engage multiple generations. Each meeting has a particular objective, whether determining participants' interest in a particular challenge to be addressed, sharing educational resources or holding discussions that shape and clarify a fund's strategic plan and targeted outcomes. Participants will have the opportunity to go on site visits - small group outings to nonprofit organizations to review funding opportunities.
These case studies provide an in-depth look into the benefits of personalized fund management.