ERG Scholar Julia MurrayWorking in occupational therapy to help people reach their full potential.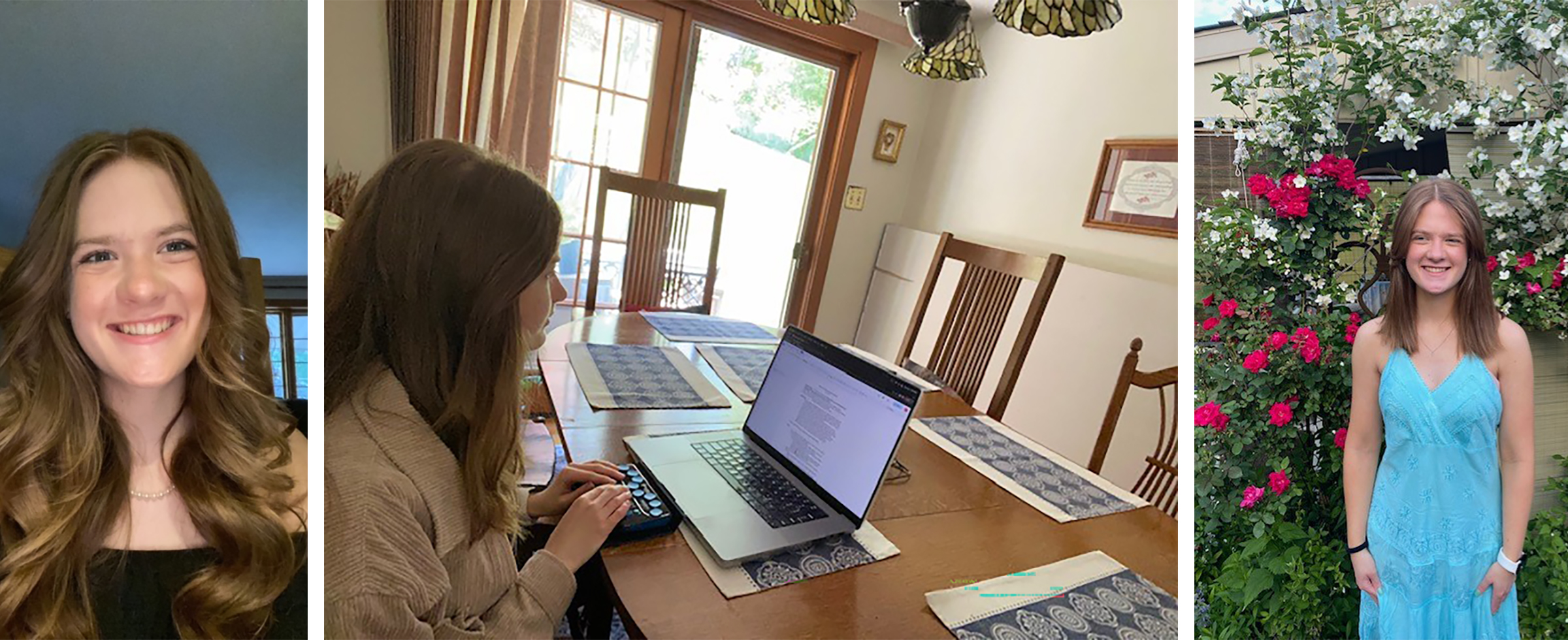 Julia Murray always knew that she wanted to help people. A scholarship from the Pittsburgh ERG Scholarship Fund is helping her achieve that goal through obtaining her degree in occupational science, which supports people recovering from illness or injury to engage in the tasks of daily life.
The Pittsburgh ERG scholarship provides $3,000 per year for four years ($12,000 total) to two students going into the science, technology, engineering and math (STEM) fields. It was created by employees in the Microsoft Pittsburgh office and aligns with Microsoft's intent to bring a diverse population of people into technology professions. Employee Resource Groups (ERGs) are voluntary, employee-led groups whose aim is to foster a diverse, inclusive workplace.
"The goal of this scholarship is to enable Pittsburgh-area students with disabilities and financial need to go to college, ultimately decreasing bias and changing the demographics of qualified professionals in these targeted fields," says Gretchen Weaver, a principal program manager at Microsoft Pittsburgh. Gretchen and her colleagues on the ERG are encouraging their coworkers to donate to the scholarship to support the company's mission of personal empowerment.
"Supporting a diverse student population coupled with inclusive hiring practices, creates an environment fostering change," she says. "By bringing people with disabilities into the technology field accessibility can become a standard way doing things."
Julia is one of four recent recipients of the scholarship. A 2022 graduate of Baldwin High School, she is attending Slippery Rock University where she is studying pre-occupational therapy and exercise science.
"Occupational therapy is solely about everyday skills. It is so essential to be able to engage in daily living skills," says Julia.
Julia grew up blind-deaf and believes that having people with disabilities working in occupational therapy will improve the field because those therapists are overcoming those challenges daily.
"It is essential to diversify the population of people in fields such as occupational therapy, because within this country everybody has their own background. Everybody is unique." Julia says. One of her goals in becoming an occupational therapist is to help people become aware of assistive technologies.
"I have benefitted a lot from low-vision assistive technology such as a braille display, which translates what is on a computer into braille," she says.
When she learned she had received the Pittsburgh ERG Scholarship Fund, she was excited and immediately relieved that a portion of her college education would be paid for through the fund.
Julia recommends that students in STEM fields apply.
"I am very thankful for what the Pittsburgh ERG Scholarship Fund has done for me," Julia says. She has loved her college experience and says, "if it weren't for the ERG scholarship, it would have been harder to have had this experience."
learn more about the ERG Pittsburgh Scholarship and apply