Justice for allAmong the many Foundation scholarship programs are several specifically for law students.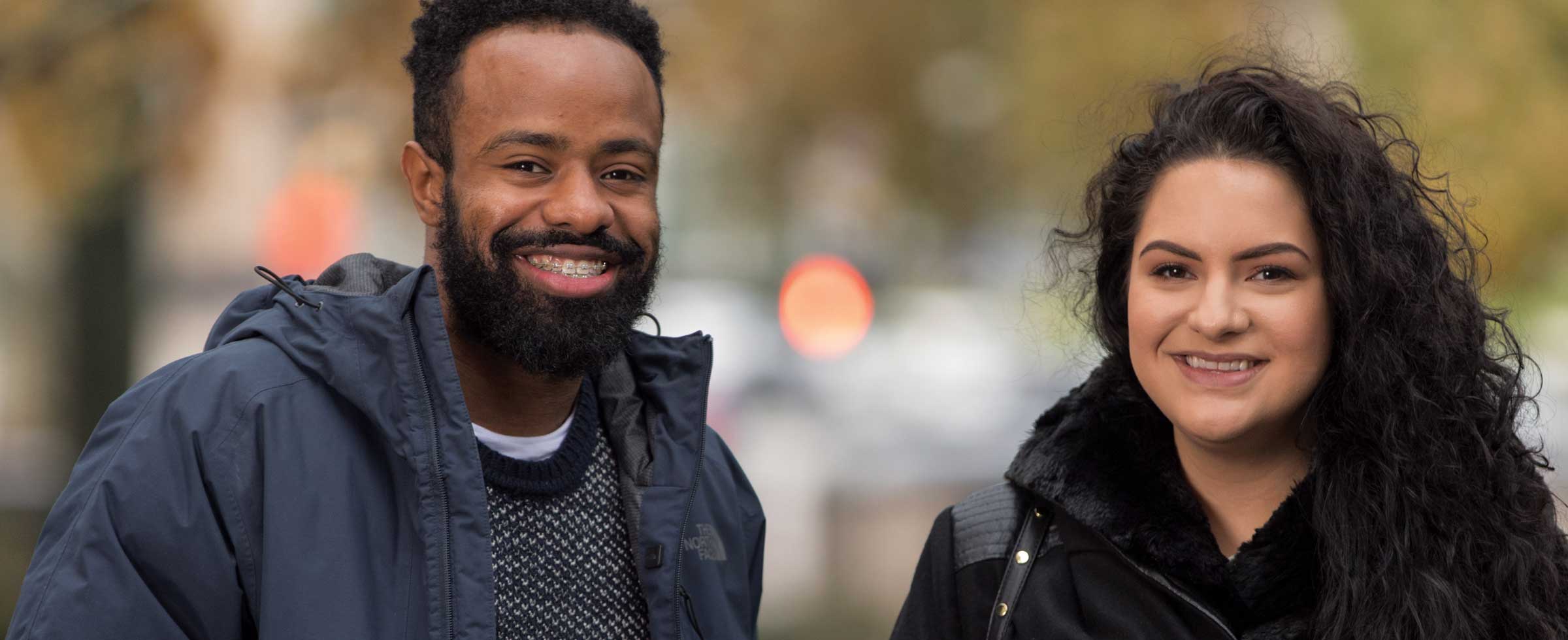 Each year, The Pittsburgh Foundation awards nearly $2.5 million in scholarships, making it one of the largest community foundation–led programs in the country. Scholarship funds honor the legacies of community members such as attorneys Samuel J. Goldstein and John D. S. Truxall. The financial assistance awarded in their names reduced the burden of expensive legal education for scores of law school graduates in the region. Members of both scholarship selection committees were impressed by the life experiences of this year's awardees. Two featured here, plan to use their law degrees to fight injustice.

RONDELL MAGIC JORDAN, WINNER OF THE TRUXALL SCHOLARSHIP 
Rondell Magic Jordan is focused on fighting injustice. The University of Pittsburgh School of Law student wants to eradicate the institutional oppression and racism he encountered growing up poor in Brooklyn. "And I do mean poor, not low-income," he says. "Growing up impoverished provided me with two of my most cherished gifts: empathy and gratitude."
The Truxall Scholarship Fund is dedicated to the education of new lawyers attending Pitt Law, especially those who need financial assistance for tuition.
A driving force behind Jordan's pursuit of a law degree is his desire to break the grip of generational poverty.
"I see the law as an opportunity to create a new normal," he says. "Not only were we poor, but for much of my childhood, my father struggled with an addiction to crack cocaine. My two older brothers were caught up in the criminal justice system. I knew that something could be done about this because I had read about lawyers like Thurgood Marshall and Charles Houston. They had created a new normal for people like me and my family. I knew that I could help to create a newer one. A normal where the troubles that affected my family did not exist."
As a young, African American man, Jordan has faced challenges. He would routinely be stopped by police on his way to or from school, and his undergraduate advisors tried to steer him toward a more "comfortable" major, among other things.
Jordan will graduate in May 2019 and wants to work in the government in some capacity where he believes systematic change can begin. He says the Truxall Scholarship has eased the financial burden of law school, and it has given him a new appreciation for the power of individuals to make a difference through scholarship philanthropy.
"This is about the incredible generosity of a stranger," he says. "I know that this is a scholarship and not a loan, but I feel obligated to repay the committee by continuing my pursuits to enact change. My sentiments in one word: thankful."
SARA WATKINS, WINNER OF THE SAMUEL J. GOLDSTEIN, ESQUIRE, SCHOLARSHIP
Sara Watkins was in eighth grade when the ridicule she faced throughout most of her life became more than words. The Shaler Township native says she found swastikas drawn on her locker. As one of few Jewish people in her neighborhood, this moment shaped her worldview and has motivated her to "snuff out inequities" in America by becoming a lawyer to defend and protect others.
The Samuel J. Goldstein, Esquire, Scholarship Fund, provides scholarships to students from Allegheny and contiguous counties, giving priority to Jewish students who have a demonstrated financial need.
Watkins, in her final year at Duquesne University School of Law, is focusing on public interest law. "I want to make an impact on the world. I think the best place for me to make a real difference is in public service," she says. Watkins interned in the Allegheny County District Attorney's office and for Judge Patricia A. McCullough of the Commonwealth Court of Pennsylvania. Her goal is to become a judge after practicing law.
"A lawyer's job, in the simplest of terms, is to take on other people's legal problems," Watkins says. "I want to use my education and my voice to help others deal with any inequities they have experienced."
Watkins always wanted to be a lawyer, but meeting tuition costs has been a struggle. The Goldstein scholarship helps financially and in ways that go beyond defraying the costs of law school.
"People from Pittsburgh care about the next generation," she says. "I decided years ago, after receiving my first scholarship [from the Jewish Federation of Greater Pittsburgh], that I, too, will help the generation after me by setting up a scholarship fund. The generosity of previous generations plants a seed to pay it forward, to keep this city alive and educated."
Original story appeared in Forum Quarterly - Winter 2018