Scholar Chloe Stanczak has dreamed of her own classroom since she was in the classroom herself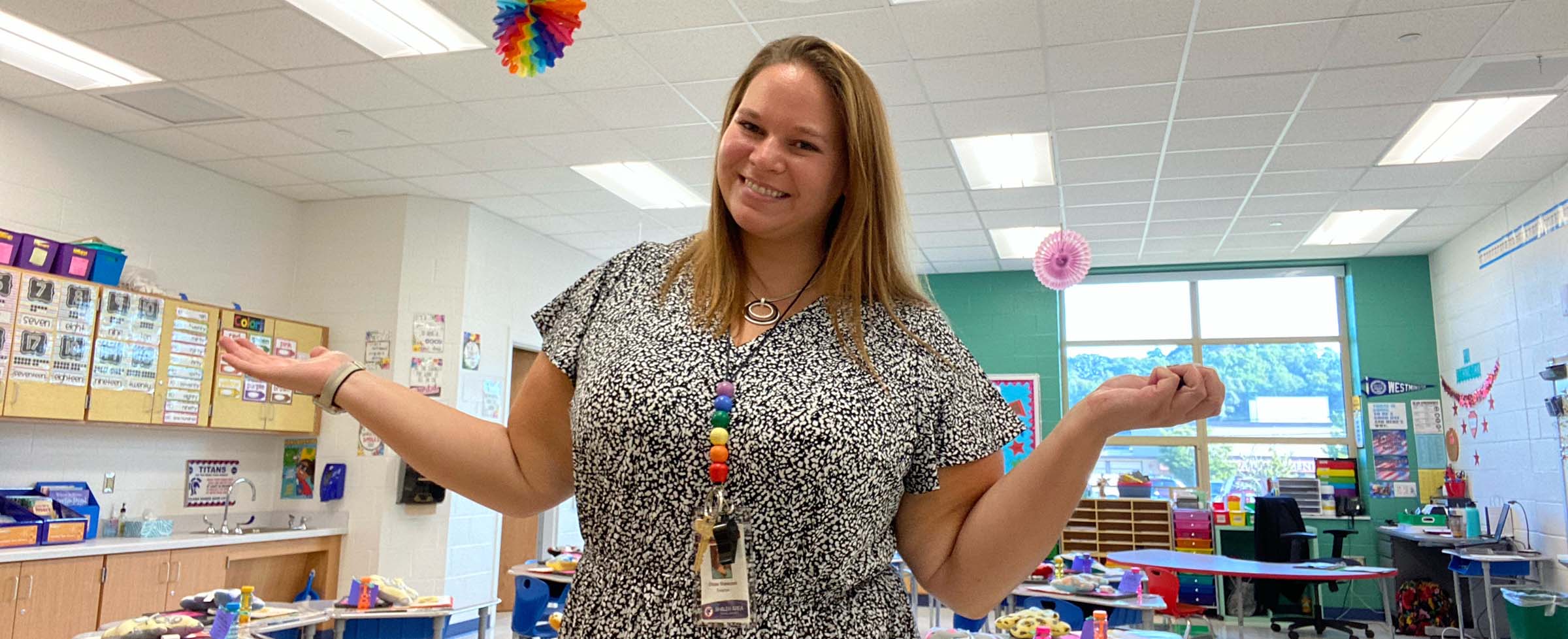 If anyone asked kindergartener Chloe Stanczak what she wanted to be when she grew up, the answer would have been a teacher. From  the time she was five years old, Stanczak knew becoming a teacher was her career goal. 
"My dad was a teacher, so it was always a strong passion for me. I just knew that's what I wanted to do with my life," said Stanczak.  
After completing her bachelor's in early childhood education and special education at Westminster College and her master's in K-8 math and science at Slippery Rock University, Stanczak achieved her goal. She now teaches kindergarten at Shaler Area School District, her alma mater.  
Stanczak knew of The Pittsburgh Foundation's scholarships because of her high school guidance counselors. However, for her specific scholarship, the William J. Wolf Memorial Scholarship Fund, she found out about it through her Lutheran church. A friend who was a year older than her suggested she apply. 
"The scholarship was definitely something that made a big difference in the fact that I am currently debt-free," said Stanczak. "I was able to pay off all my student loans from my bachelor's, and it helped to cover almost all my graduate school. It helped me get a leg up. I'm 30 and have no student loans because of the scholarships." 
She explained the application process was mostly quick and easy and offered a few tips for scholarship seekers.  
"I would definitely say search for every and any scholarship that you can find that you qualify for," said Stanczak. "The worst thing that could happen is that you don't get it. The best is that  you could go to college and afford it without having to worry about the bills. If you think you're qualified, go for it."