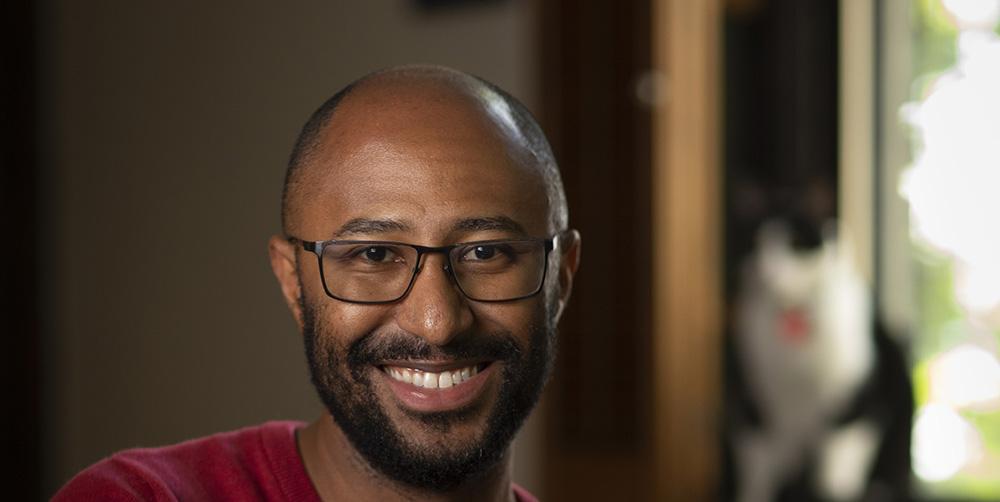 Congratulations to literary artist Cameron Barnett, winner of this year's emerging artist Carol R. Brown Creative Achievement Award. Barnett, who also has a career as an editor and a middle school teacher, is an African American poet whose work explores the political, personal and cultural nuances of the Black experience in North America. Barnett's work focuses on two main questions: "Who are we? And who are we to each other?" He focuses on how portrayals of groups of people, particularly Black people, are often monolithic and presented from the perspective of the dominant society, a perspective that leaves little room for empathy and nuance.
"My belief is that stories are the binding thread of all communication. Stories are what bind us, and how we create empathy, understanding and growth. As a society we are always revising and line editing our past and present selves," said Mr. Barnett.
In 2019, Mr. Barnett was awarded $8,500 by the foundations' Investing in Professional Artists program to support his second full-length book of poetry, which is centered on the historical and racial roots of his heritage in the U.S. and Canada, and the histories of slavery, Jim Crow and the civil rights movement. He was also one of nine poets whose work was included in the chapbook "Psalms for Mother Emanuel: an Elegy from Pittsburgh to Charleston," commissioned by The Pittsburgh Foundation and published a year after the 2015 shooting at Emanuel African Methodist Episcopal Church in Charleston, S.C.
About the Carol R. Brown Creative Achievement Awards
The Carol R. Brown Creative Achievement Awards recognize the works and achievements of an established artist and an emerging artist and come with a $15,000 award for each, thanks to a shared commitment to the arts by The Pittsburgh Foundation and The Heinz Endowments. Candidates are nominated by artists, the public and regional leaders in the arts, and are chosen by an independent panel of artists who review applications and work samples.