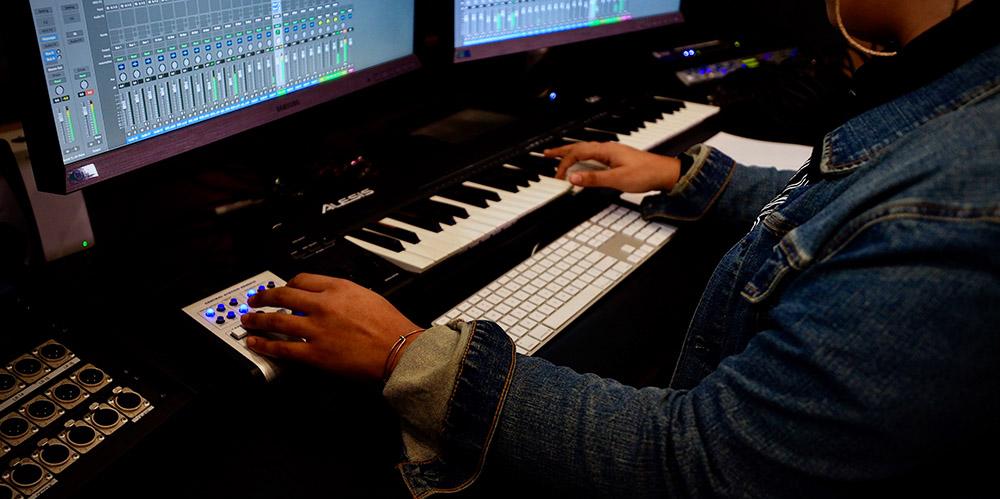 ABOUT THE PROGRAM
The Carol R. Brown Creative Achievement Awards are co-sponsored by The Heinz Endowments and The Pittsburgh Foundation. The Opportunity Fund provided support in 2021. The program is guided by a shared belief in artistic excellence, creative development and the need for continuous career advancement.
In the tradition of the Creative Achievement Awards created by Brown during her tenure as president of the Pittsburgh Cultural Trust, two grants of up to $20,000 are given annually, one to an Established Artist and one to an Emerging Artist living and working in the southwestern Pennsylvania region. The Carol R. Brown Creative Achievement Awards are not project grants; rather, they are awards in recognition of exemplary artistic achievements and promise of future work.  
NOMINEE ELIGIBILITY
Professional artists who have their primary residence in the following counties are eligible for nomination: Allegheny, Armstrong, Beaver, Butler, Fayette, Greene, Indiana, Lawrence, Mercer, Somerset, Venango, Washington and Westmoreland.
A professional artist is defined as an individual who has devoted significant time and training to build a career creating or interpreting works of art. For example, our definition includes playwrights and choreographers, as well as those who bring works of art to life for audiences, such as stage directors, actors, dancers or designers. Applicants may represent multiple artistic disciplines, including but not limited to film and video, visual arts, literary arts, craft, music, dance, curation, theater/performance, producing, etc. Nominations should be based solely on the quality of cumulative artistic work. Awards are intended to recognize artists actively engaged in creating work. Any questions should be sent to fundingarts [at] pghfdn.org.
GENERAL GUIDELINES AND REVIEW PROCESS
Nominations: Nominees will be accepted through an online open-call process. Each nominator may recommend up to two artists (one Emerging nominee and one Established nominee). Nominations discuss the contributions made by the artists to their field, highlighting specific creative accomplishments. All artists are eligible for consideration (e.g., dancer, choreographer, actor, director, playwright, composer, musician, etc.). 
Review: Foundation staff will review nominee submissions and will invite up to 25 artists in each category (Emerging and Established) to apply through an online portal. Selected artists will be invited to submit a brief statement, CV and work samples.
In assessing an artist's qualifications, we will take the following into consideration as appropriate to the art form and stage of career:
Quality of creative work.
Evidence of formal or informal training.
History of exhibitions/performances/screenings or other public presentation of work.
Critical reviews or letters of recommendation from professionals in the field.
Quality of cumulative artistic work. 
Evidence of current, active engagement in creating work. 
Award recipients will be selected through a panel process. Foundation staff will convene an interdisciplinary panel of arts professionals distinguished by significant experience at the national and/or international level in their respective fields. Only nominees who are selected by foundation staff to progress to the application stage and who submit a full application will be reviewed by the panel. Award recipients will be announced at a public program.
AWARD CATEGORIES
Emerging Artist: In addition to possessing the attributes of a professional artist described above, we define the Emerging Artist as one who is well-respected among Pittsburgh-based and regional peers, although they may not necessarily have an artistic reputation beyond the city or region.  They may be developing a body of work that is outstanding in both its current quality and its potential for growth and maturation. An emerging artist could be one who has just begun to generate significant peer recognition.
Established Artist: In addition to possessing the attributes described above, we define the Established Artist as one who has a reputation among peers that extends beyond the city and region. They will have contributed significantly to the field in which they are nominated.  This artist's body of work should be respected and validated by a wide spectrum of peers and critical review.
If you have any questions, contact fundingarts [at] pghfdn.org or call 412-394-2654.
PAST RECIPIENTS
ABOUT CAROL R. BROWN
These awards recognize the extraordinary contributions that Carol R. Brown made to support individual artists in the region during her distinguished career in the arts. Brown has worked tirelessly to transform the cultural landscape of the region. As president of the Pittsburgh Cultural Trust from 1986-2001, she contributed to the cultural and economic revitalization of downtown Pittsburgh and the surrounding region. In this and other leadership positions in the arts, she championed the contributions of creative artists. Under Brown, internationally renowned artists were commissioned to create major works of public art, and regional artists were recognized with the establishment of the Creative Achievement Awards program in 1991.