Navigating ResourcesEmergency Action Fund helps the helpers with major systems support.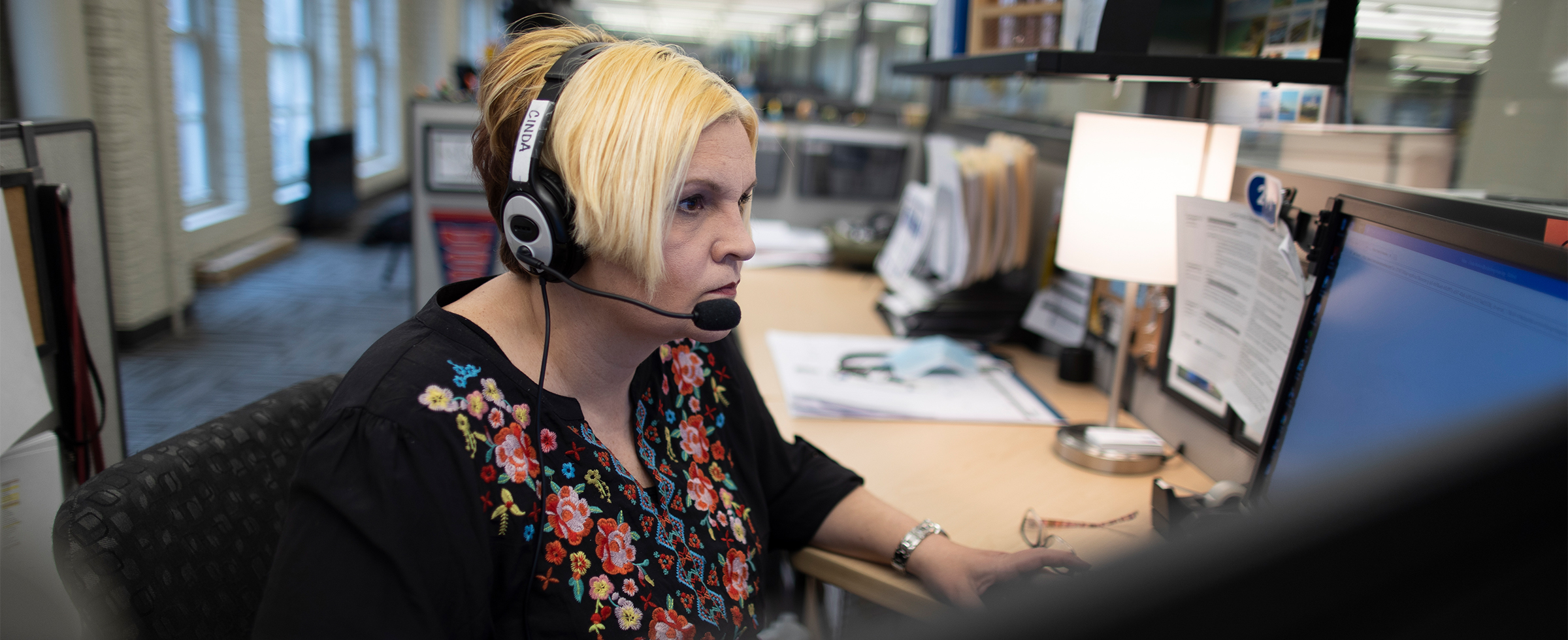 NOT LONG AFTER Pennsylvania Gov. Tom Wolf ordered residents to shelter in place to avoid contracting COVID-19, an elderly woman who was out of food called the United Way of Southwestern Pennsylvania's 211 resource helpline.
As a senior citizen, she is in a group identified as being at high risk for succumbing to the virus. Could the hotline devoted to connecting people in dire need of vital services help her? 
She was able to get through quickly, thanks in part to a first-round grant from the Emergency Action Fund that went to increase staff at the hotline, which serves residents of 13 southwestern Pennsylvania counties.
Those staff members, called 211 resource navigators, began answering questions about COVID-19, relieving the Poison Control Center, which was overwhelmed with inquiries about the virus. Concerned callers asked how to avoid getting the deadly disease, what the symptoms were and whether they should be tested.
"Most of the time, people contact 211 while in some sort of crisis. That is on steroids right now," says Bobbi Watt Geer, the United Way's president and CEO. "We had to move very quickly to ensure there was no interruption to 211 service, and that all of our resource navigators were up to speed on community resources for those in need."
That initial $152,000 in funding, along with other grants, enabled United Way to add 10 resource navigators to respond to calls, which doubled almost immediately after Gov. Wolf's shutdown order. The other two grants from the Emergency Action Fund went to the Allegheny County Department of Human Services to quickly establish quarantine housing for at-risk populations and to the county Health Department for additional staffing and supplies to deal with COVID-19. The three grants, made in late March, total $1.86 million.
Among the top priorities of the philanthropies backing the Emergency Action Fund was ensuring that people in need had a place to turn for help. The United Way's 211 helpline is such a place. It is a 24/7 lifeline.
 The organization quickly trained its 10 new navigators, as well as 35 of its employees from other departments who offered to serve. They learned to connect people who called, texted or entered a web chat to the center's vast database of services.
"People at risk before the pandemic are now more at risk," says Geer. "Forty percent of Americans can't handle a $400 emergency without facing financial ruin, so now, with people being laid off or furloughed, they are scared about feeding their families, paying their bills and losing their homes. Even though many evictions were on hold during the pandemic, what happens for those who fell behind on rent and months' worth is due at one time?"
Also, there has been an increase in first-time callers. Cinda Watkins, a senior manager at the 211 center and who lives in Westmoreland County, says community needs will likely shift the longer the pandemic goes on. United Way is working proactively to ensure that all resources are accurate and up to date.
While overwhelmed and exhausted, Watkins says she and the other navigators find it deeply rewarding to help members of their communities through this unprecedented health and financial crisis.
"This [pandemic] is something we are all dealing with in different ways, and we, as resource navigators, just want to help as best we can," she says. "There's power and hope in being able to connect with people and steer
them toward what they need. Working together is how we are all going to make it through this."
The 211 navigators came through for that elderly woman who needed food. They tracked down a nonprofit service providing delivery, and two weeks' worth of food arrived on the woman's doorstep within hours of her call.
Original story appeared in the Forum Quarterly Summer 2020.